Manage leads while you're on the go by using the new Leads Inbox in the Marketing 360 Mobile App.
To get started with the Leads Inbox, you will first need to set up your Lead Inbox sources. More information on how to set up a Lead Inbox call tracking source and Marketing 360 Form source.
To visit the Mobile App Leads Inbox, click on the Leads Inbox page in the lower left hand of your Mobile App.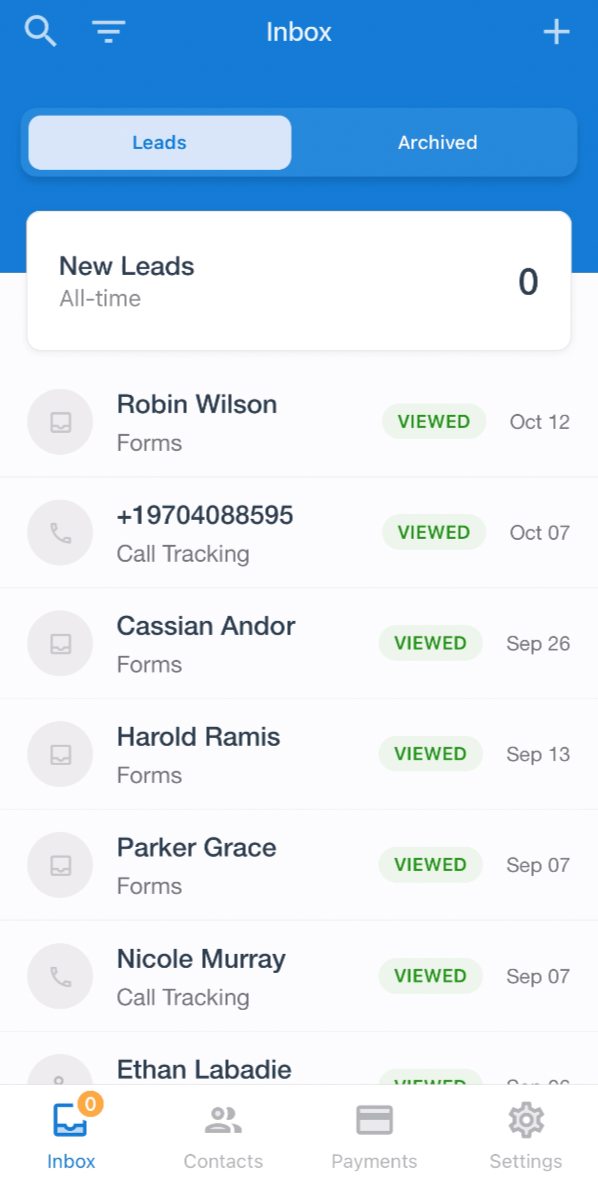 Search, Filter and Add Leads
From the page navigation, you may use the search bar to search for leads, filter leads, or add a new lead by using the + button in the top-right corner.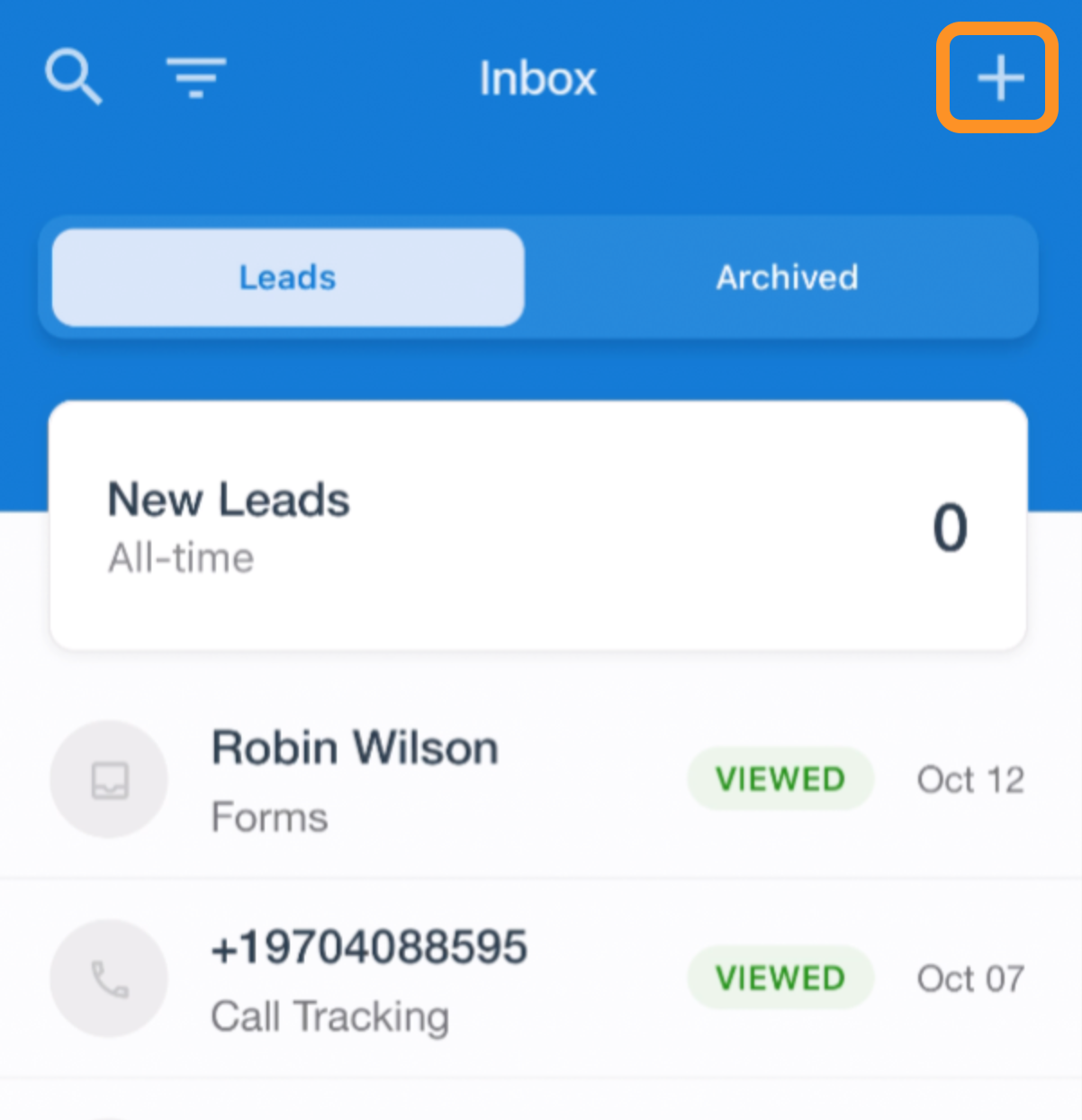 Add a Lead Manually
Want to add a lead while you're on the go? Simply click the + button, and enter that lead's information. When you have finished, click Save.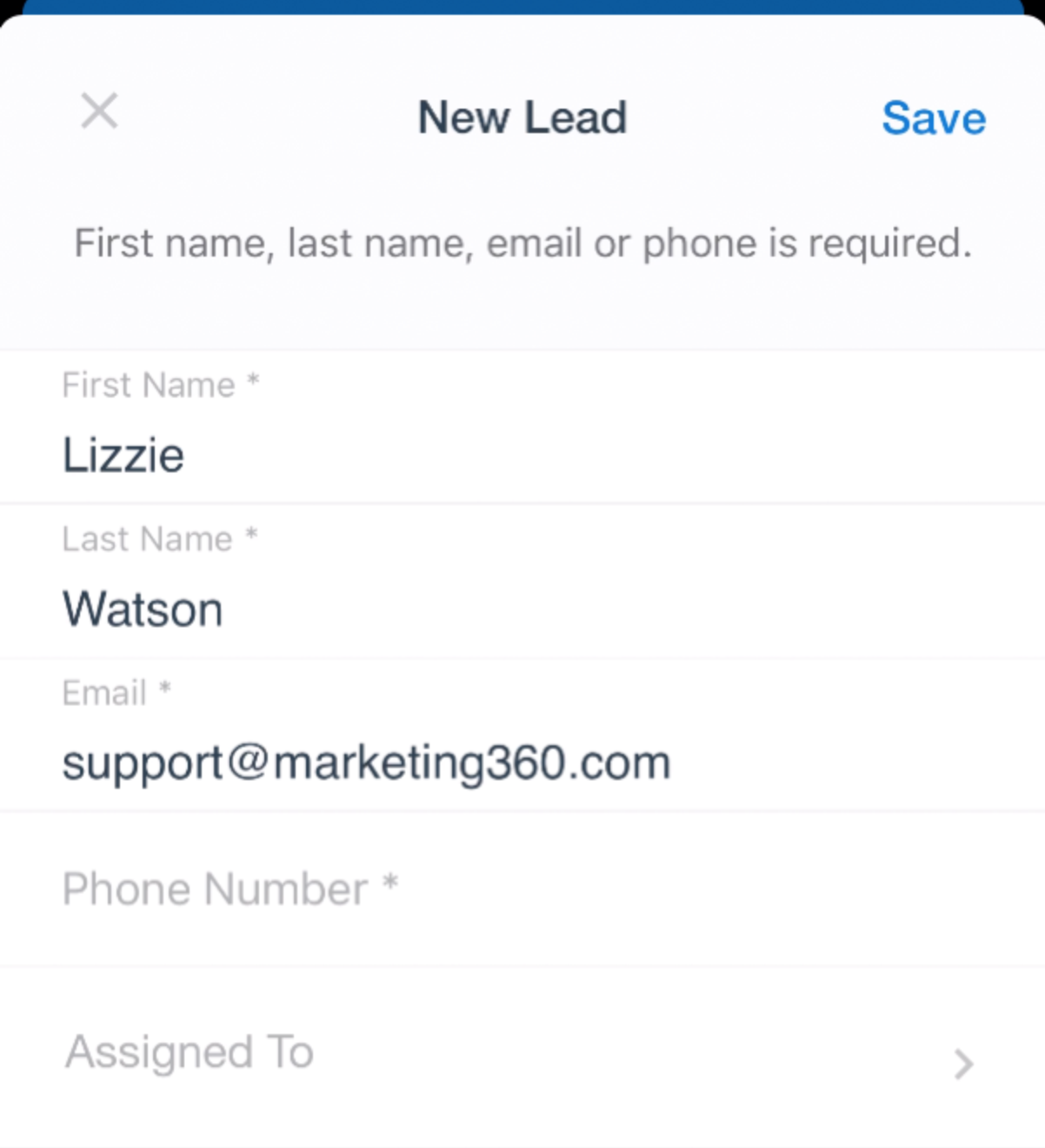 The lead will be created, and the status will be "New".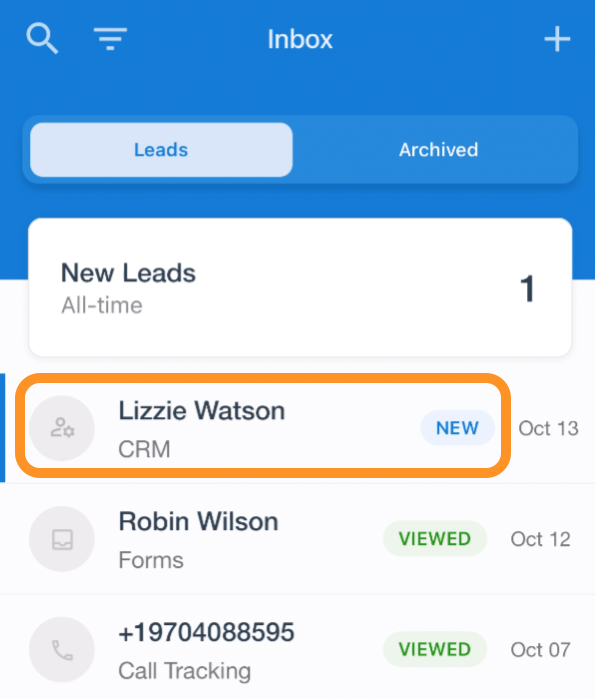 Leads
When you visit the Inbox, you will land on the Leads page. Here you will see a quick overview of all your leads. Leads will appear from newest to oldest.
The New Leads metric will display how many new leads are waiting for you. New leads are leads whose profile has not yet been viewed.
Once a lead's profile has been viewed, their status will change to "Viewed".
Archived
Click on the Archived page to view a list of all your Archived leads. Here is where you can store lead information for leads that have gone cold.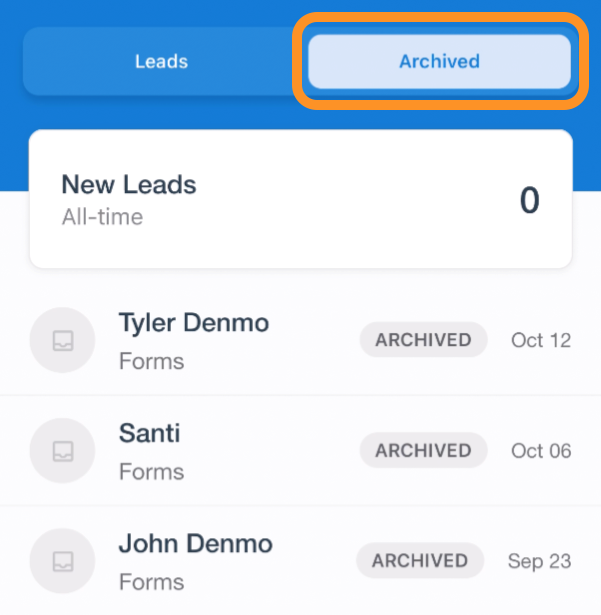 To restore an Archived lead back to your main Leads inbox, swipe Left on that Lead and select Restore.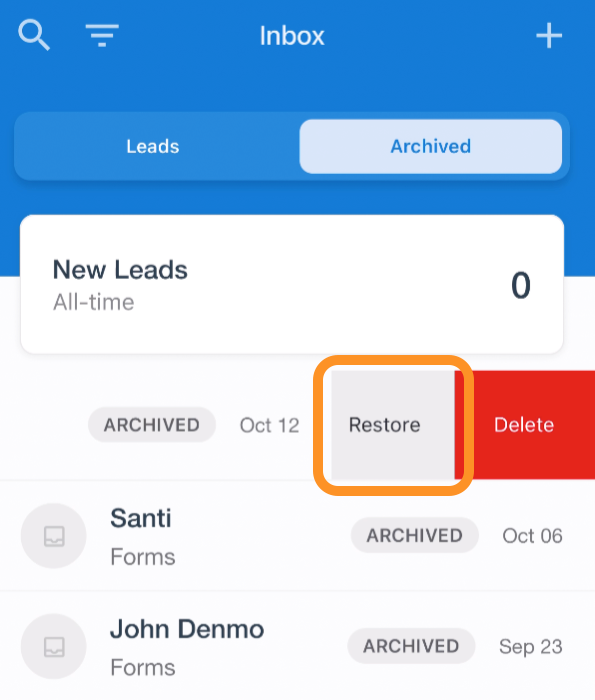 View a Lead Profile
To visit a lead's profile, simply click on their name from the Leads List.
Here, you may view their call recording or lead form submission, and use quick-action buttons to quickly contact that lead or create a task for that lead.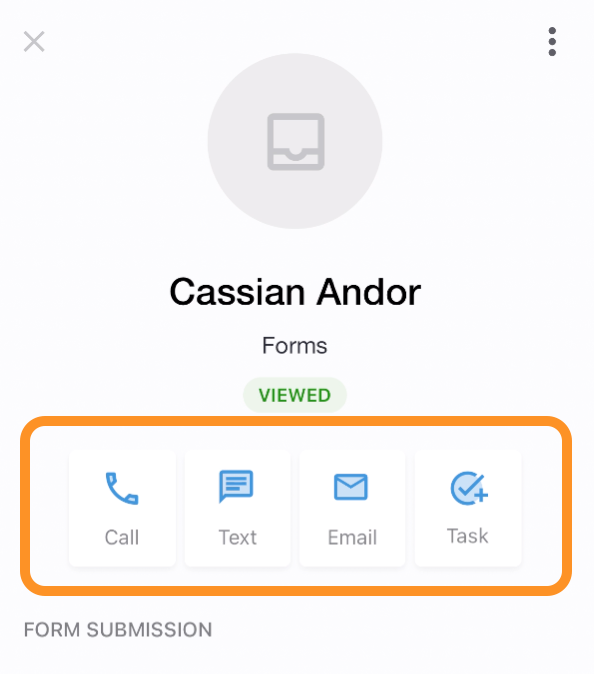 To manage tasks associated with that lead, scroll down on their profile and click Manage Tasks.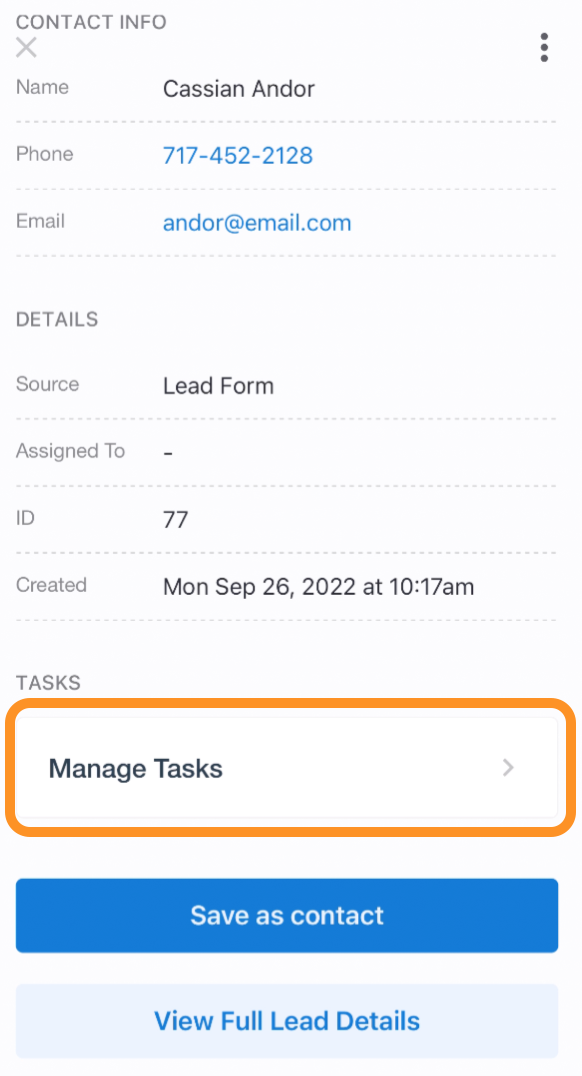 On the Manage Tasks page, you can toggle between viewing incomplete, complete or all tasks.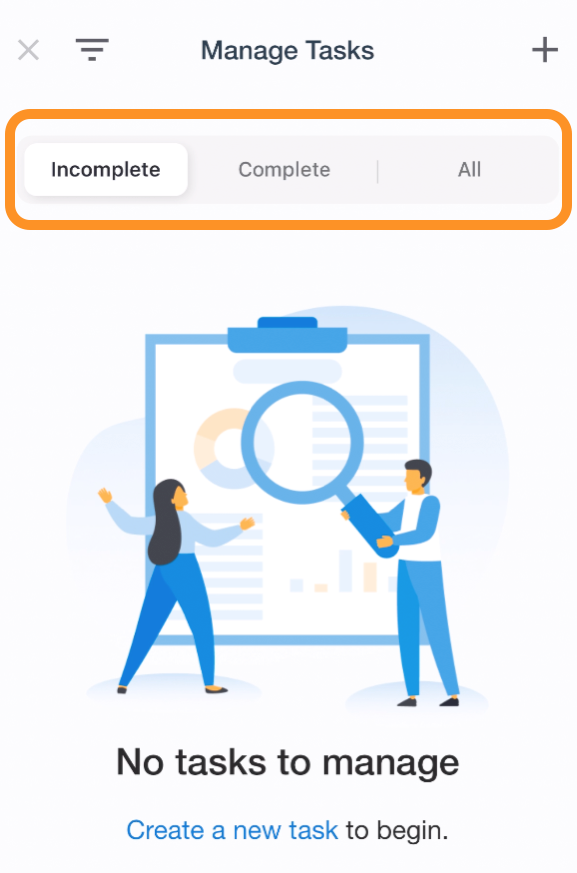 More details on how to manage tasks in the Mobile App can be found here: Managing Tasks in the Marketing 360® Mobile App
Save a Lead as a Contact
To save a lead as a contact and move them into your CRM Contacts page, you can:

Swipe Left on their name from your Leads list, and select Save Contact.




Click the Save As Contact button within their Lead profile.
Archive a Lead
Archive a Lead to move them into your Archived Leads list. To do this, you can:
Swipe Left on their name from your Leads list, and select Archive.




Need help setting up or using your Leads Inbox? Contact support.marketing360.com.