The CRM Leads Inbox is where you can manage and nurture your business's leads. In this guide, we'll go over the four main pages in the CRM Leads Inbox:
Leads

Use the Leads page to view new leads, search for leads, manually add leads, bulk edit leads and filter leads. There are also quick-action buttons to quickly call or email a lead, or archive a lead to the Archived table.
Click on an individual lead to go into their Lead Profile where you can manage their details, assign tasks and view their history.
When a lead has turned into a paying customer, you may add them as a contact to add them to your CRM Contacts Table.
Archived

The Archived page is where you can view all your Archived leads. Archiving a lead is a great way to save that lead's information for future reference if they are not likely to convert right away.
You can restore an archived lead to the main Lead's table by clicking on the restore button.
Marketing 360 Forms

The Marketing 360 Forms page is where you can manage your Marketing 360 Forms, set up form field mapping and submission rules, and enable/disable forms from creating new submissions.
More information on how to manage your Forms in the new Leads Inbox can be found in this support guide.

Call Tracking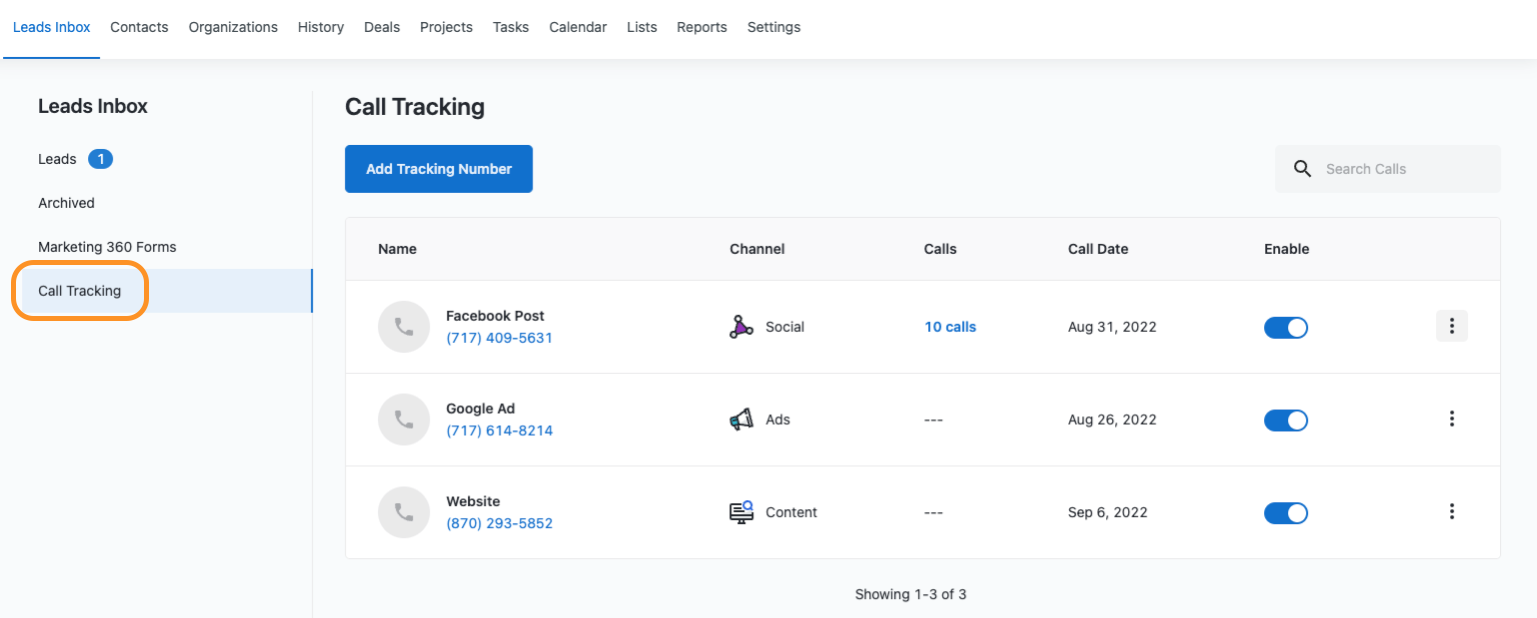 The Call Tracking page is where you may add a tracking number, edit your tracking number's field mapping and submission rules, and click to view all calls associated with a tracking number.
Learn how to setup a Call Tracking source for your Leads Inbox in this support guide.