Want to give your customer a secure online billing portal where they can update their card on file, manage their subscriptions, pay invoices, and view their payment history? We can help.
The Marketing 360® Payments Portal uses the power of Marketing 360® Payments and allows your customers to manage their invoice payments and subscriptions via a simple and secure online billing portal.
Your customer's experience
Once an invoice or subscription has been created for your customer in the Marketing 360® Payments product, they can be directed to the portal link to pay which will be accessible via a link on your website.



To log in, your customers will simply enter their email address, and will be sent a one-time code to their email to login and manage their payments and invoices. No password to remember!


Once logged in, your customer can take actions within their billing profile such as:
Managing their subscriptions

Paying an invoice

Viewing past payment history

Updating their payment information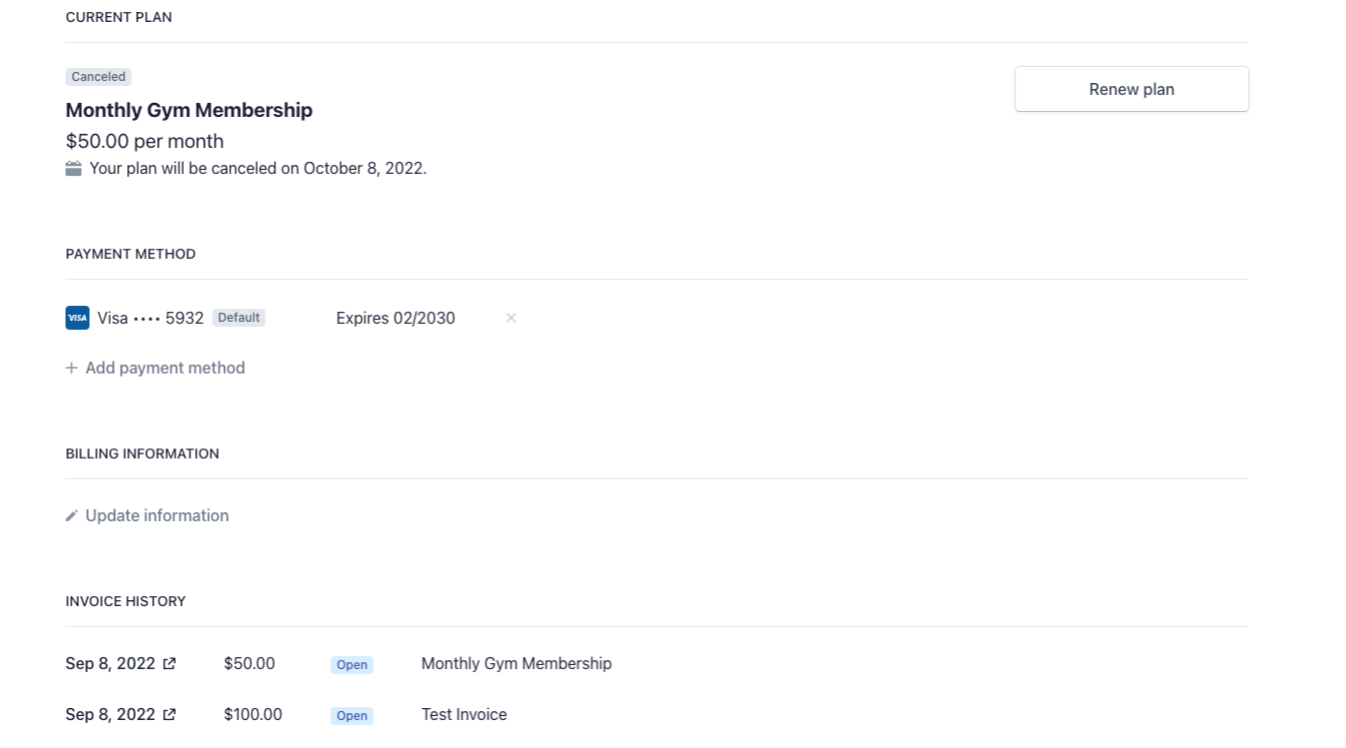 How it works
Simply create an invoice or subscription for your customer within Marketing 360® Payments, add your Payment Portal link to your website (we'll create one for you!), and direct your customer to pay online via your website link.
Ready to get started?
Reach out to your account manager today or email support at support@marketing360.com to learn more!