You can set up a "zoom" effect for the products on your store page by downloading the Image Zoom App.
Download the Image Zoom app
First, download the Image Zoom App. You can find this by selecting App > App Market on the left-hand sidebar of your Shop dashboard.



Purchase the app using the card you have on file under My Profile > App Market Billing. If you have not entered a payment method here, you will be prompted to do so before you are able to download the app.
You may manage your app subscriptions at any time by visiting Apps > My Apps. Here is where you can uninstall apps, get help, or report a concern.
Customize your store's image zoom style
The Image Zoom app has many styles to choose from. You can view them app by going to Catalog - Image Zoom.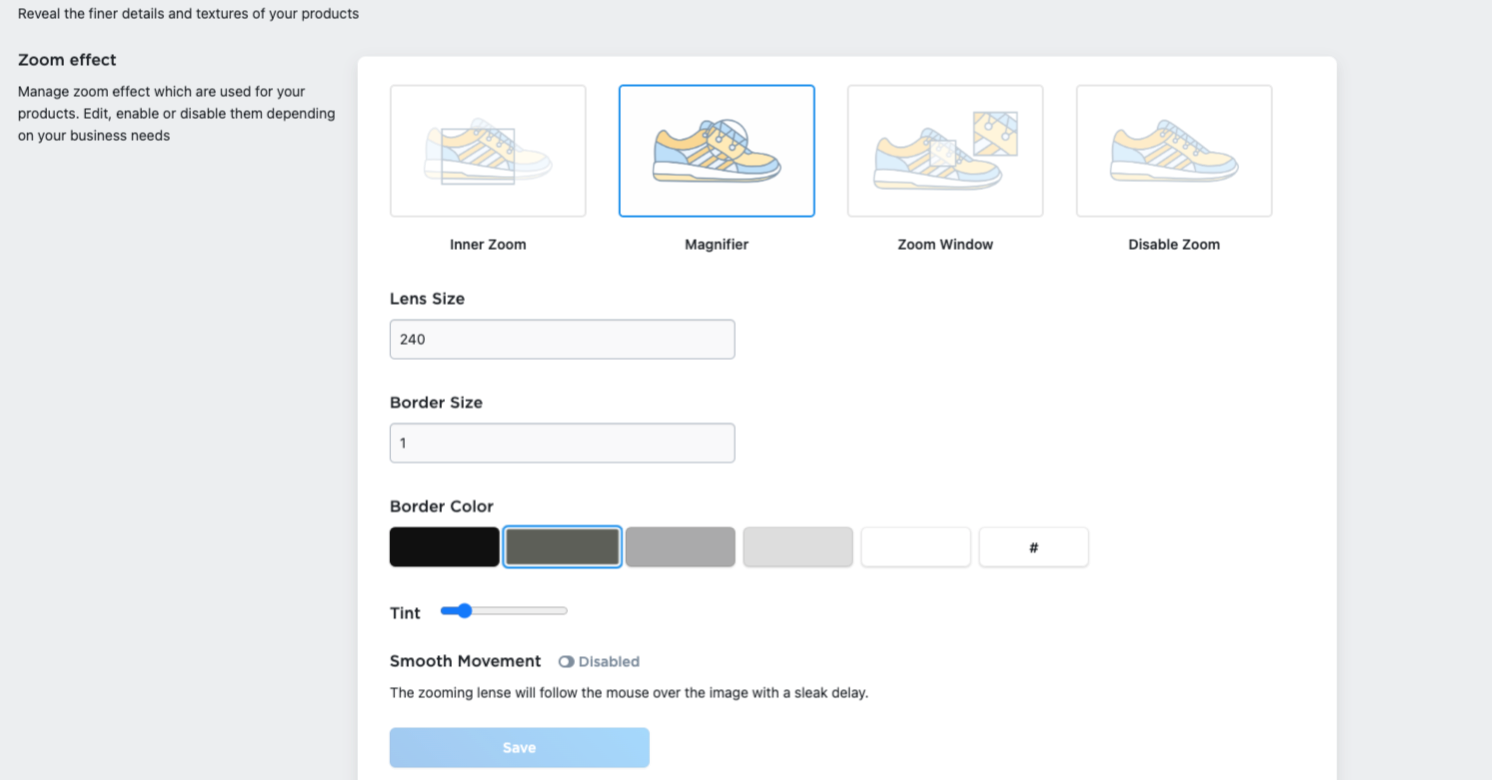 Select the image zoom style you would like to add to your store, customize the lens, border or tint if desired, then click Save.
You can then preview the product image zoom by visiting one of your product pages.
That's it!