If you're having issues receiving certain emails - such as form submission notifications, verification emails, or password reset links - you can add an email address to your "Safe Senders" list with a filter, or just simply add the email address to your Contacts in your email account.
Common Marketing 360® Email Addresses
| | |
| --- | --- |
| Platform and Task | Email Address |
| Marketing 360® Form Notifications | noreply@notifications.mymarketing360.com |
| Marketing 360® Verification/Password Reset | noreply@marketing360.com |
| Websites 360® Verification/Password Reset | noreply@websites360.com |
Option 1: Create a filter for the email address
When you create a filter for an email address, it will be far more likely to deliver to your Inbox instead of spam.
Filtering an email address in Gmail
1. Sign in to your Gmail account and click on the "gear" icon at the top-right corner of your inbox. This will open a dropdown menu, where you will select Settings.
2. Once in your Settings panel, select Filters and Blocked Addresses at the top of the screen.
3. Click Create a new filter.
4. In the text box next to From: copy and paste the email address:
5. Click Create filter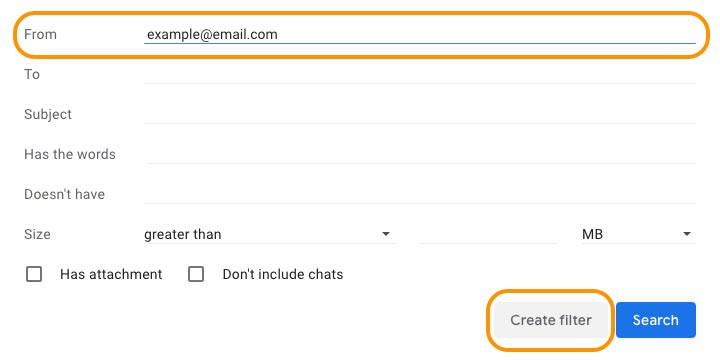 5. On the next screen, check the box labeled Never send it to Spam and click Create filter to save.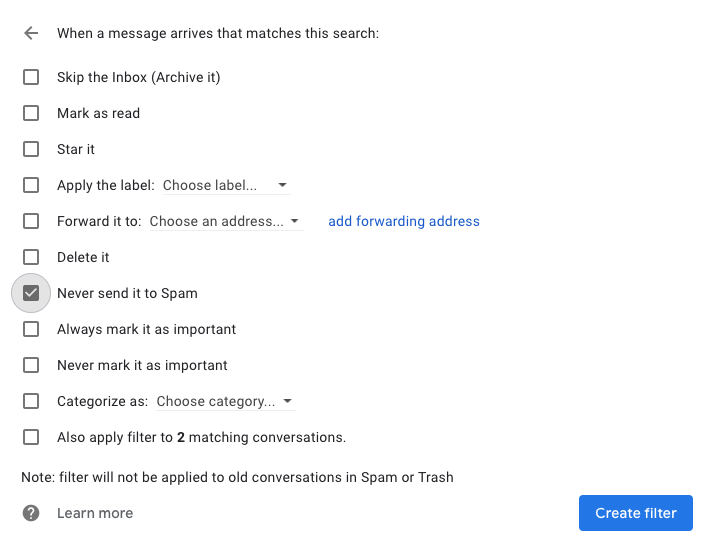 Filtering an email address with Yahoo! Mail, Outlook, and AOL, and more
You can create filters for specific email addresses in other email platforms by creating filters and managing spam settings.
Option 2: Add the email address to your contact list.
While not quite as effective as custom-built filters, simply adding the email address to your contacts can also help make sure the email lands in your inbox. It's not quite as complex as building a custom filter for the sender's address.