With the Marketing 360® Mobile App + Marketing 360 Payments, you can accept payments from your customers quickly, easily, and securely, while you're on the go. Learn more about the Mobile App Payment features.
Payments page is where you can go to initiate a payment, or see your payment history.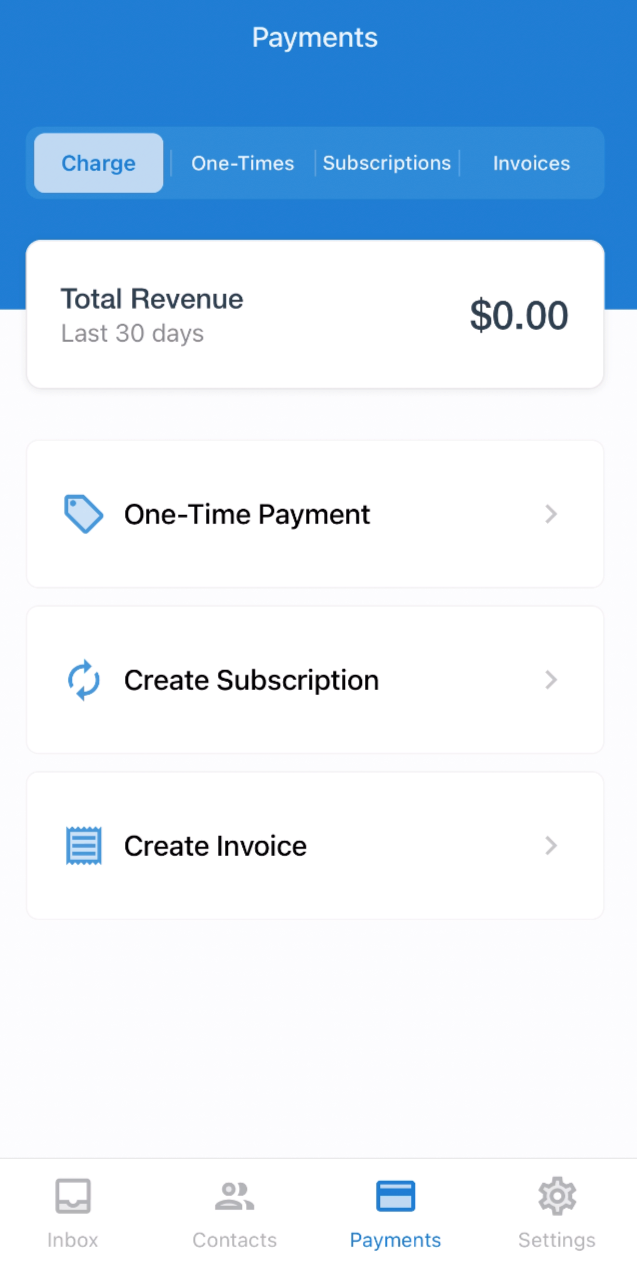 On the top of the page, use the navigation bar to navigate to your payment history for One-Time Payments, Subscriptions, and Invoices.

To initiate a new payment, make sure you are on the Charge page, and select the payment type you would like to create.
Learn how to create a one-time payment, a subscription or an invoice using the Mobile App.