The Marketing 360 Mobile App Settings page is where you can manage your Marketing 360® account details, switch accounts, log out of your account and more.
App Settings
How to Switch Accounts
If you have multiple Marketing 360® accounts, you can switch between them on the Settings page by taking the following steps.
Under APP, click on your account name and number.



Select the account you want to switch to.


Then, the app will show you the account you are now logged in under. Select Continue to App to continue using the app with your chosen account.


Manage your Marketing 360® Account Settings
Use the Tax Details and Tax Rates link to take you to the web version of Marketing 360. Here, you can manage the Tax settings for your Marketing 360 account.
View Payouts
Want to see how much money is on the way to the bank? Click Payouts to see upcoming payouts, refunds, adjustments, and previous payouts.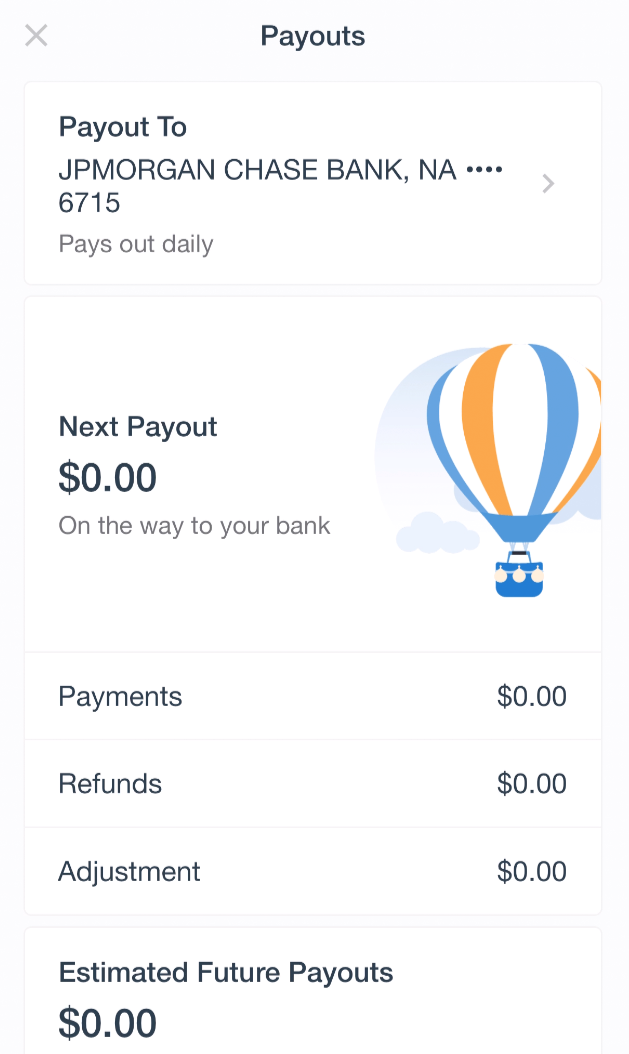 Add a Card Reader
Click on "Card Readers" to view the readers that are connected to your account, or to add a new card reader. Easily add a Marketing 360® Card Reader by following the steps in this support guide.
Profile Settings
Use your profile settings to view the profile you are signed in under, reset your password, or log out.
Your Success Manager
Use the options under Your Success Manager to quickly call, email or schedule a meeting with your success manager on your account.
More
Use the options under More to open Marketing 360® in your browser, view terms and conditions and privacy policy, and navigate to the Marketing 360® Support library.