The Marketing 360® Mobile App lets you easily accept one-time payments. Learn how!
Use the Payments Calculator to begin a one-time payment
Navigate to the Payments page, then click on the plus sign (+) in the top-right corner, and select Take One-time Payment.




Enter the one-time payment amount via the one-time payment calculator.


When you are ready to charge, click the blue Charge button.



This will take you to the checkout section.
If you do not have a Marketing 360 Card Reader, you can accept payment for a one-time charge by manually entering a card, or using a customer's card on file.
Manually enter a card
Click Add Card:



Manually enter the customer's payment information.
Important: If they would like to be emailed a receipt, enter their email here.




After you have entered their card and customer details, click the blue Charge button to complete the payment.




Their card will be processed, and they will receive a receipt at the email you entered when creating their contact (if you did not enter an email for the customer, they will not get a receipt).





You will then have the option to save the customer's card information and create a new contact. If you do not want to save their details, simply click the

X

button, or click

New Sale to start a new one-time charge.


To save this customer's information on file, click "

Save Card to Contact"

. Here, you may select an existing customer to assign the card to, or create a new contact to save the card to by using the

+

button.



Charge an existing customer's card on file
Select the contact that you would like to charge, by clicking up or swiping up on Select Contact at the bottom of the screen.




Then, click the Charge Card on File button.


Confirm the card you would like to charge, then click the Charge button.




A receipt will be sent to the customer's email address on file. If there is no email on file, they will not receive a receipt.
Use the Marketing 360 Card Reader
Initiate the charge using the one-time payments calculator.

When a reader is connected, you will see a prompt to swipe, insert or tap.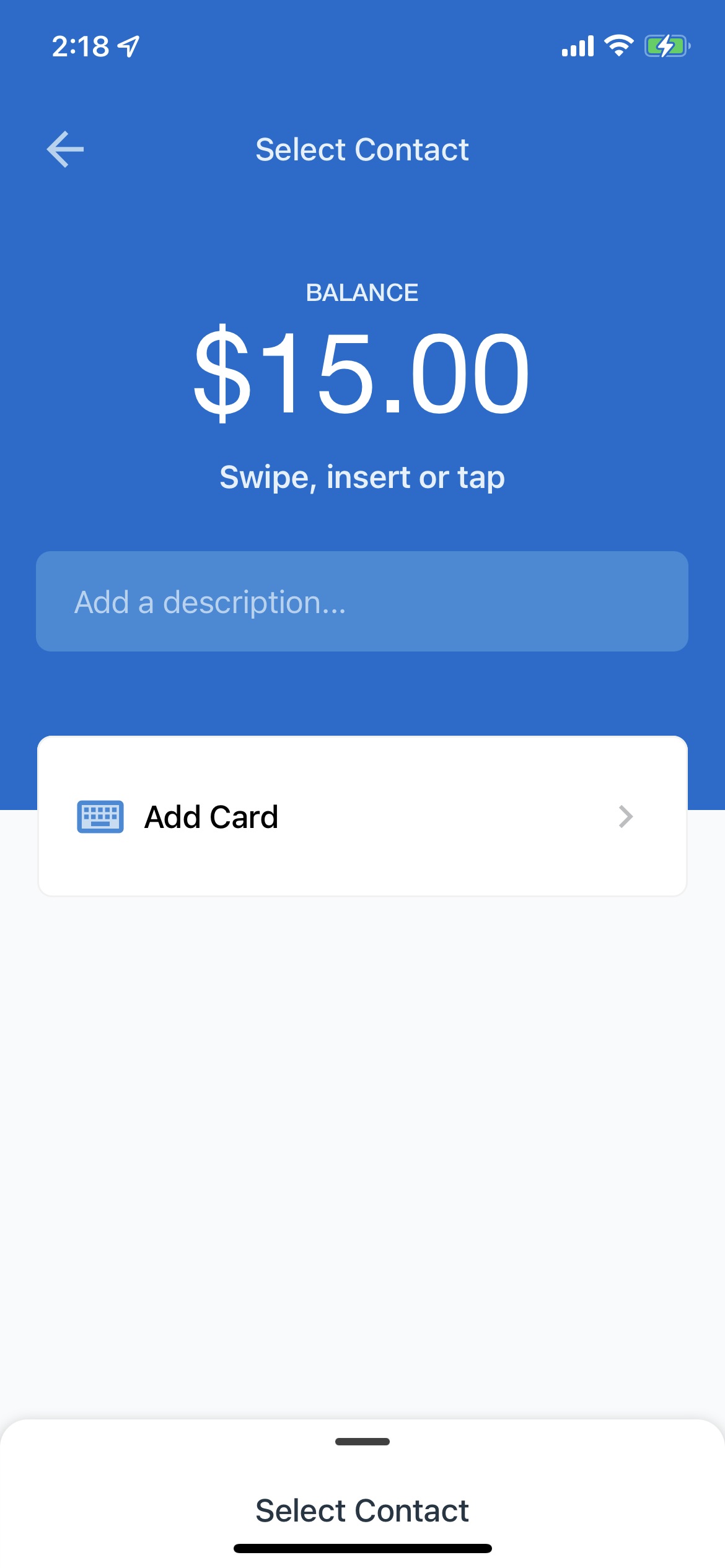 3. If you would like to send a receipt for the one-time payment, the one-time payment must be tied to a contact with an email on file. To do this, select an existing contact, or create a new contact using the "Select Contact" option on the bottom of the app.
4. When you have selected your contact, tap, swipe, or insert their card into the Marketing 360 Card Reader.
5. Once the card is processed successfully, you will see a Payment Successful screen that notes where the receipt was sent.