The Content Settings page allows you to link your Google Analytics profile and Google Search Console profile to your Marketing 360® dashboard. Connecting your accounts will allow Marketing 360® to pull in data for both the Content and Intelligence reports.
Adding Content Accounts
If you have not yet linked any third-party sources to the Content app, you will see a screen prompting you to get started. Select Add Account.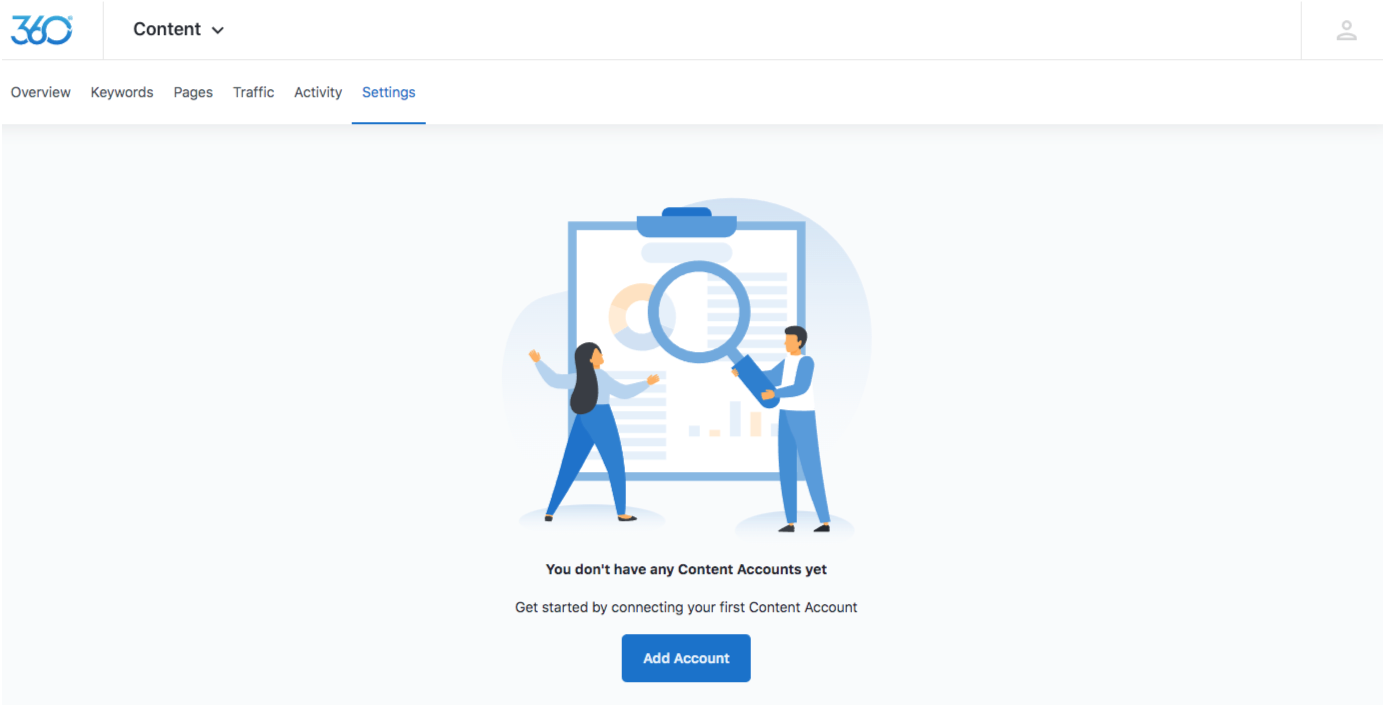 After selecting Add Account, you'll be asked to select either Google Analytics or Google Search Console. Once you select the app to add, you'll be asked to select the Google account associated with the profiles to complete the sync process.
Once your profiles are connected, you will see them on the Settings page.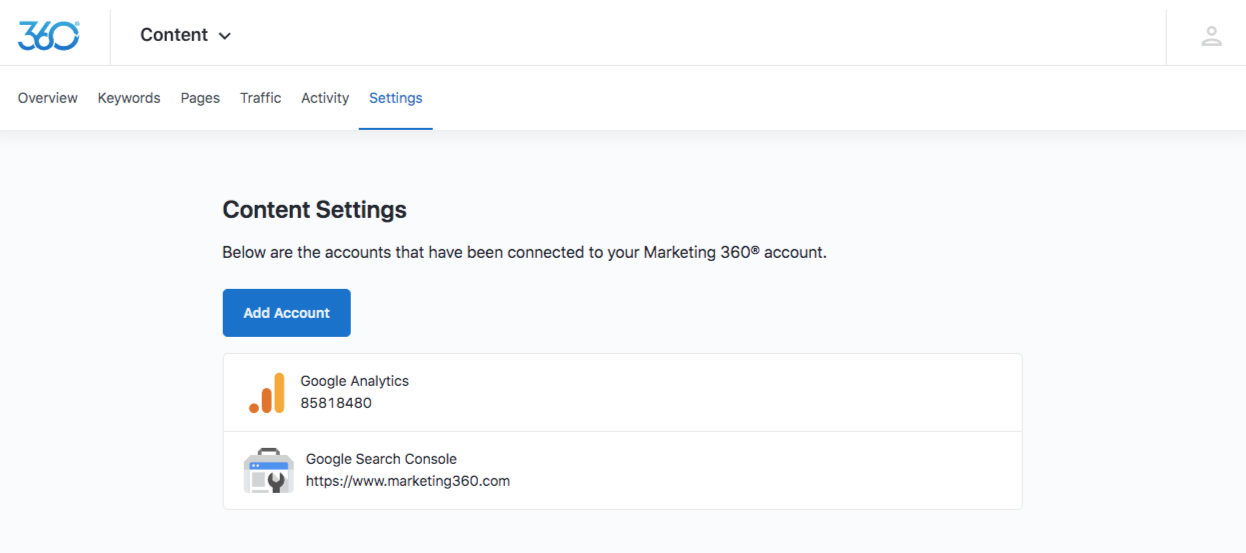 Connection Errors
Connection Errors
If there is a connection error on one of your connected accounts, an error message will appear at the top of the page. The account connection in question will be highlighted in a red outline. These errors are usually due to a password change on the connected account, or an issue with the third-party account provider.
Click Re-connect Account to re-establish the connection.