On the Settings page on the Ads app, you can sync your third-party online advertising accounts to Marketing 360®.
Ads Accounts
In the Ads Accounts section, you will see a list of all ads accounts that have been connected to your Marketing 360® account.
To sync another, select the Add Account button.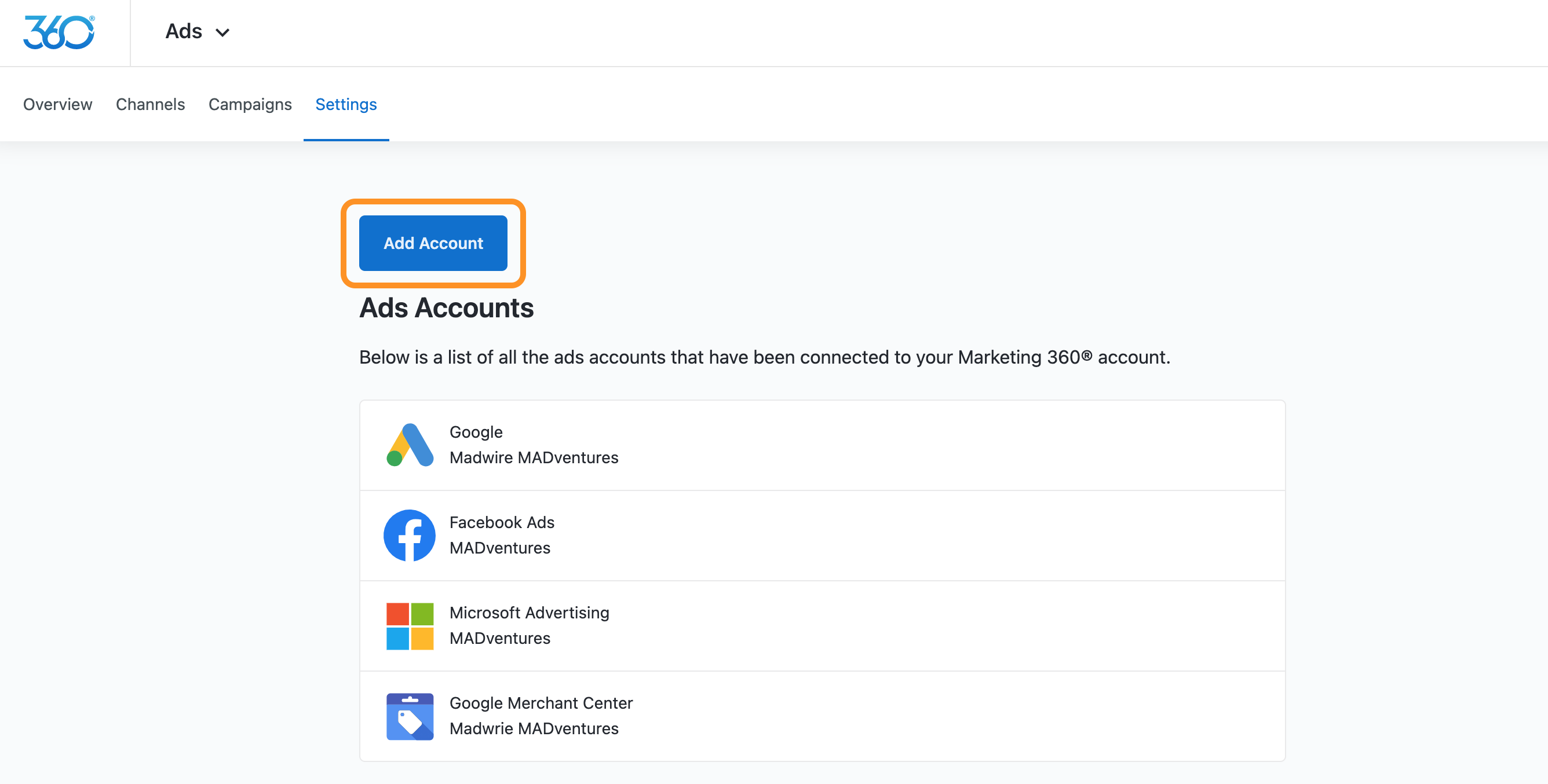 Select the account that you would like to add to Marketing 360®. You will be redirected to that platform to sign in with your user account. Follow the on-screen prompts to complete the process.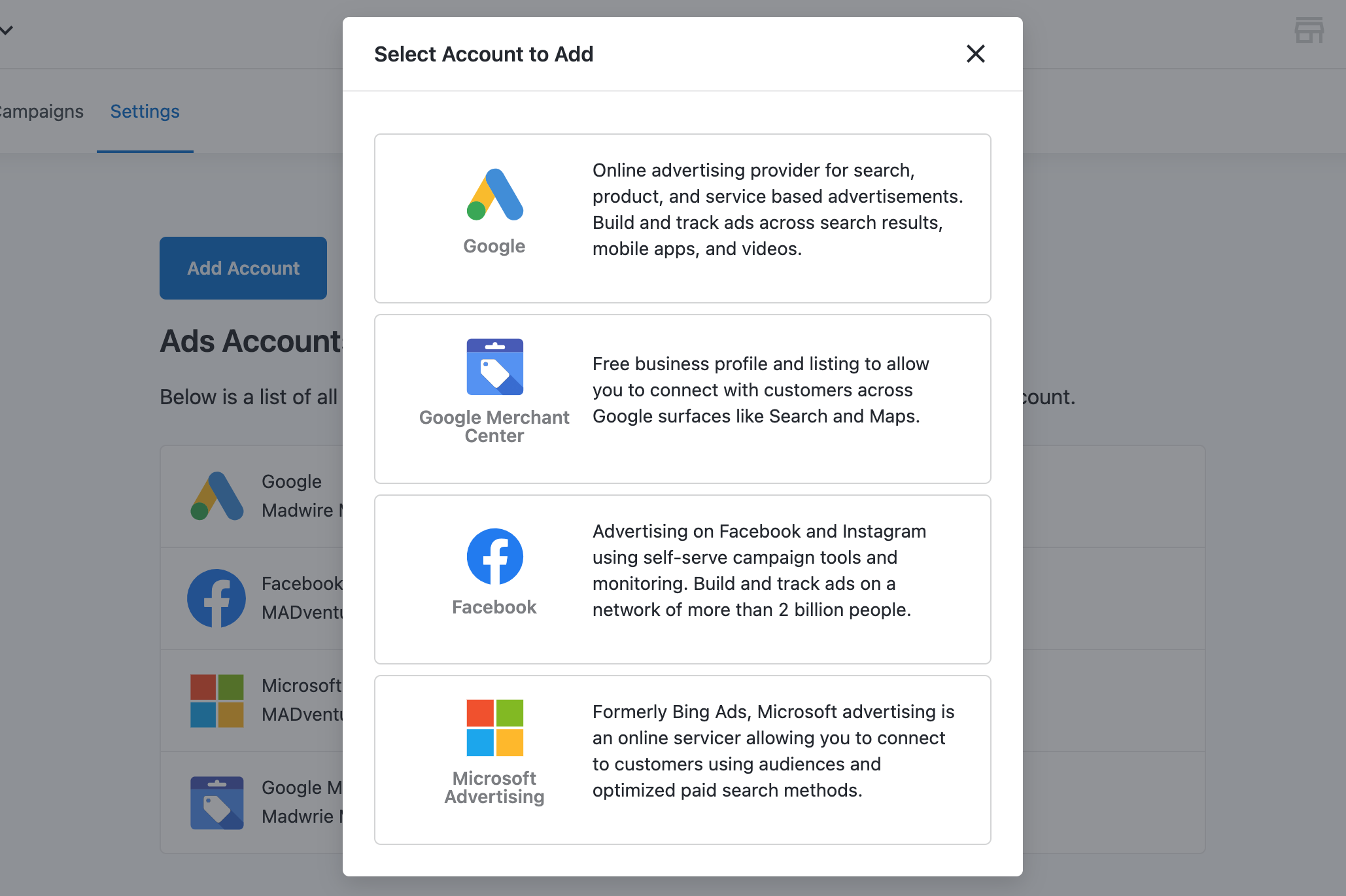 Troubleshooting Errors
If there is a connection error on one of your connected accounts, an error message will appear at the top of the page. The account connection in question will be highlighted in a red outline. These errors are usually due to a password change on the connected account, or an issue with the third-party account provider.
Click Re-connect Account to re-establish the connection.