The Published tab in the Social App displays a list of every social post that has been successfully posted through the Marketing 360® platform.
To view your previously-published social posts, navigate to the Social App in your Marketing 360® dashboard, then select the Published tab at the top of the page.

Every post that has successfully been posted to a social media platform will appear on this page, with the most recent posts appearing at the top.
You can filter specific platforms by selecting the Platforms dropdown in the top-left corner, then checking the boxes next to each platform that you would like to view.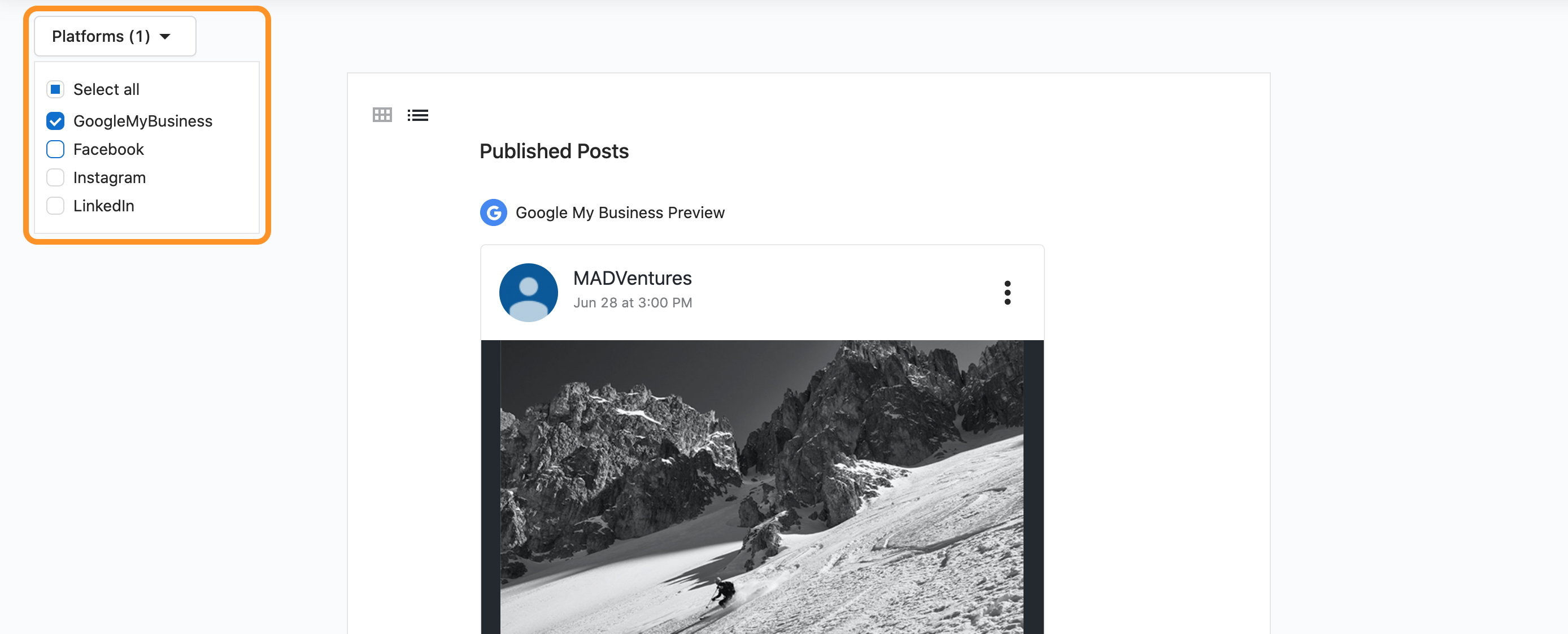 Please note that this page acts simply as an archive for all past posts. Users cannot "undo" or delete any posts on this page. If you would like to remove a post, then you would need to log in to the social media account directly to delete it.