If you'd like to take advantage of all the benefits of Marketing 360 Payments, but you'd also like to use QuickBooks Online to manage your bookkeeping tasks, you can integrate the two in the Accounting Integrations settings in the Payments app.
Simply authenticate with your existing QuickBooks Online account and we do the rest by populating all your transactions on a daily basis to your QuickBooks Online account. If you'd like to sync up your existing transactions in the Payments app as well, all you need to do is selecting the simple option during the connection process and the Payments app will automatically sync past and future transactions to your QuickBooks Online account.
Before you get started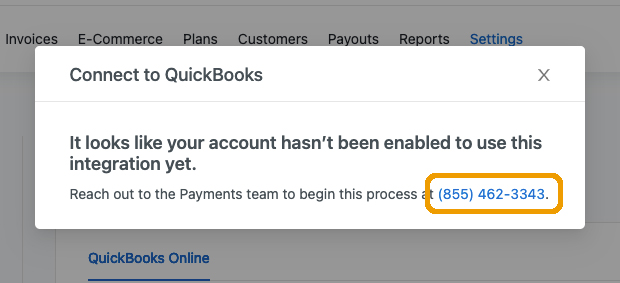 Unlike many of the great features in Marketing 360, this feature is a paid upgrade available at $35/mo. Before you can connect to QuickBooks Online, just reach out to our Payments team by calling (855) 462-3343 or clicking here to schedule an online meeting to have them enable the feature for you. Once enabled, follow the steps below and say goodbye to manually keeping track of your customers' purchases and save time on your accounting and bookkeeping!
Connecting Marketing 360 Payments to QuickBooks Online
Once QuickBooks Online is enabled in your Payments account, the connection process takes just seconds.
Navigate to Payments app and select Settings from the page menu.

Select Accounting Integrations from the left-hand menu.
If you'd like to sync past transactions as well as future ones, select the option to Automatically populate all of my previous transactions from Payments to QuickBooks Online.
Click the green Connect to QuickBooks button.

You will be redirected to log in with your QuickBooks online account.
Click the Connect button to finalize your connection.

Once you have connected, you will be all set! You will be redirected to the Accounting Integrations page.
Viewing Your Payments in your QuickBooks Online
Once you've connected the Payments app to QuickBooks Online, you'll begin to see your new transactions displayed here on the Sales page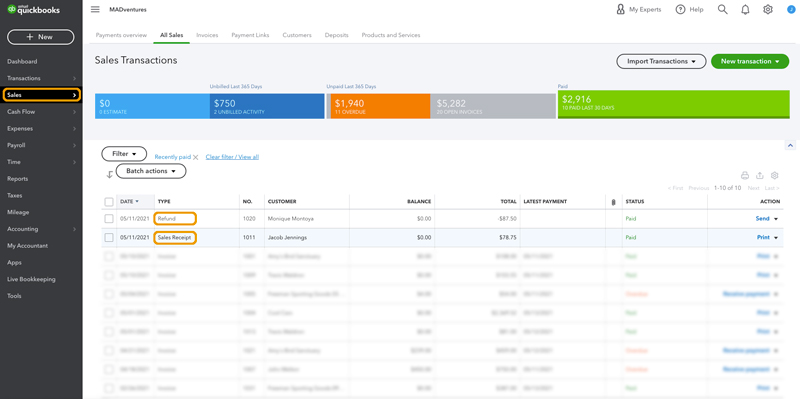 Disconnecting Your QuickBooks Online Account
If ay any time you need to disconnect your account, you can return to this page and select Disconnect from QuickBooks.