Websites 360 offers two methods to add events to your website:
Adding an Events Block to an Events page type
Using the Events Collection
Both methods have pros and cons, depending on what you are looking to accomplish, as well as how much customization options you would like.
Option 1: Add an Events Block to an Events Page
This option allows for greater customization of your events. You have greater control over the positioning of events on this page, and each "event" is created as its own standalone page - this allows you to add unique content blocks (such as additional image galleries or text blocks) to individual events.
To set up an Events page, navigate to the CONTENT panel:
Select Add New Pages.

On the pop-up that appears, check the box labeled Events, then click Add Pages.
A new page titled "Events" will appear at the bottom of the CONTENT panel. Click on it.
The Events page it pre-built with an Events content block. Inside this block, you can add the name, description, date, start/end times, and an image to the event.

You can also add other elements to each particular event. You can click the green (+) button on each event page to add content blocks such as Text blocks, Image blocks, or HTML blocks.
Examples
Below are two examples of sites that use the Events content block on an Events page:
Option 2: Use the Events Collection
You can also add events within your Events Collection dashboard. This allows you to create, edit, and manage all of the events on your website in one central location. The Events Collection dashboard also contains additional values and details to add to your event. To pull the events on to a page on your website, you can add a Collections content block to any page on your site.
One drawback to this method is that the Collections content block does not provide much visual customization, since it directly pulls in the data that is within your Event Collection. However, this method is a lot easier if you prefer to quickly add and update events in once place.
To set up your events collection, navigate to the CONTENT panel:
Click on Collections at the top of the page.

All of the Collections on your website are listed here. If you do not yet have an Events Collection set up, click on Add Collection on the left-hand side of the page, then select Events from the pop-up menu.

Click on Events from the list on the Collections page.
On the Events page, click on Add New Event.
On this page, you can add all of the details for the event. Make sure to scroll all the way down to the bottom of the page and click Save when finished.
Once you have added events within the Collection, you will now want to add a Collection Block to your website. To do this, navigate to the desired page, click one of the (+) buttons on the page, then select Collection from the menu items that appear.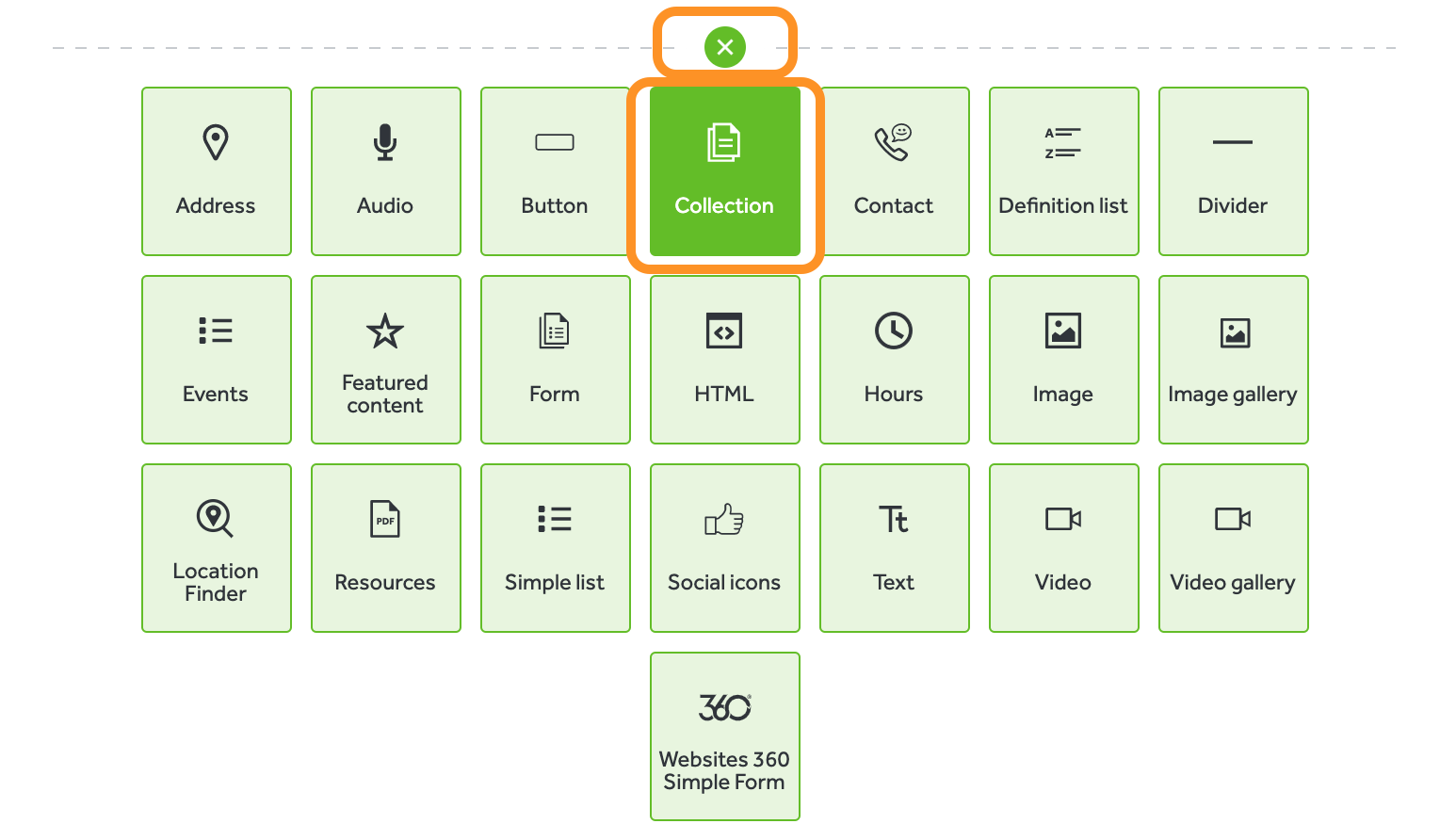 When the Collections block appears, click on the Collection Type menu and select Events from the dropdown. You can then sort and filter which events from your Collection you would like to appear on this page.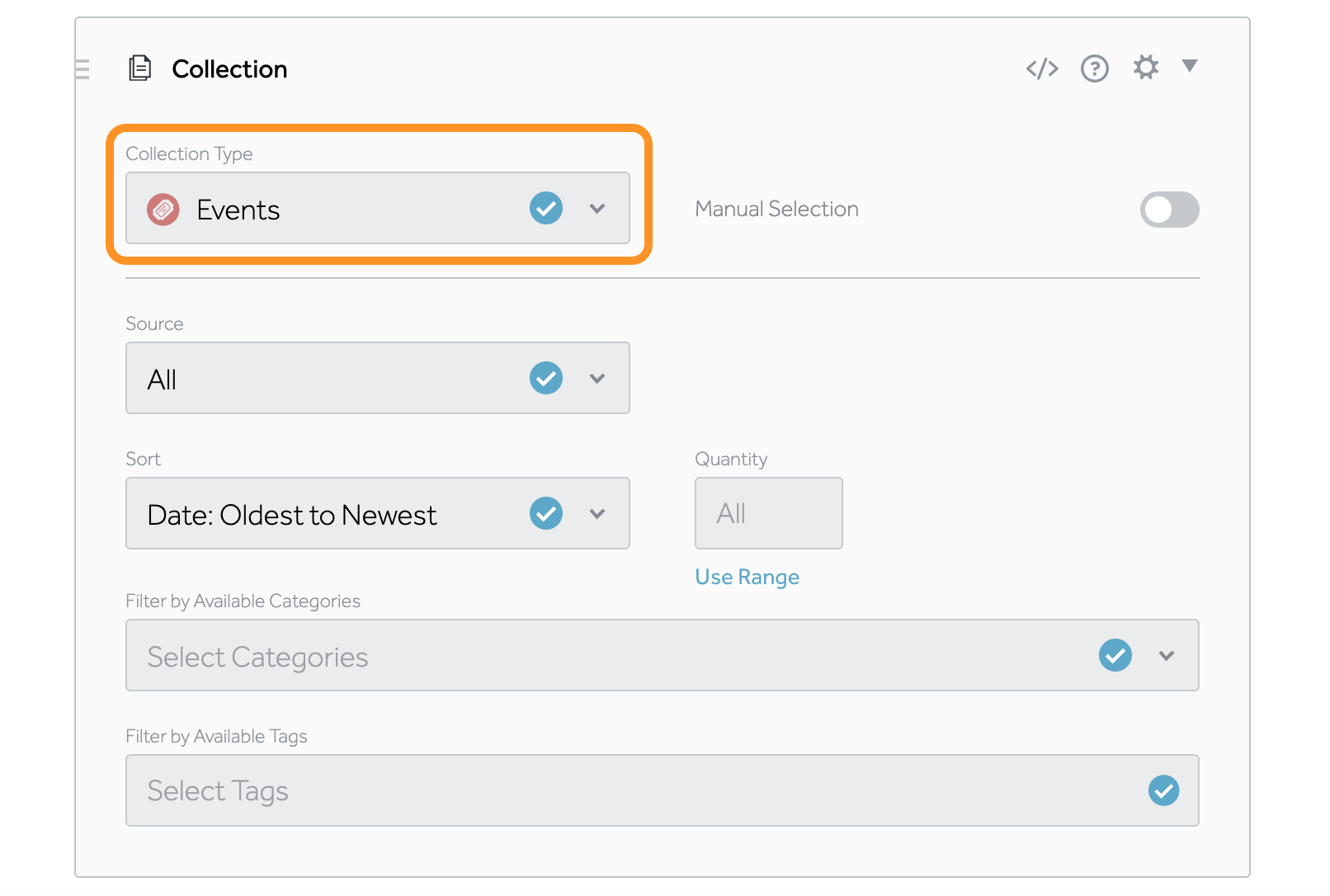 Examples
Below are two examples of websites that use the Events Collection feature: