If you would like to use your YouTube channel to promote your business, then you will want to set up a branded YouTube channel.
If you are unsure whether you have a "personal" YouTube channel or a "branded" YouTube channel, you will want to check your Settings page. If you have a branded channel, then you will see an option to Add or remove manager(s). If you don't see this setting, then you have a personal channel.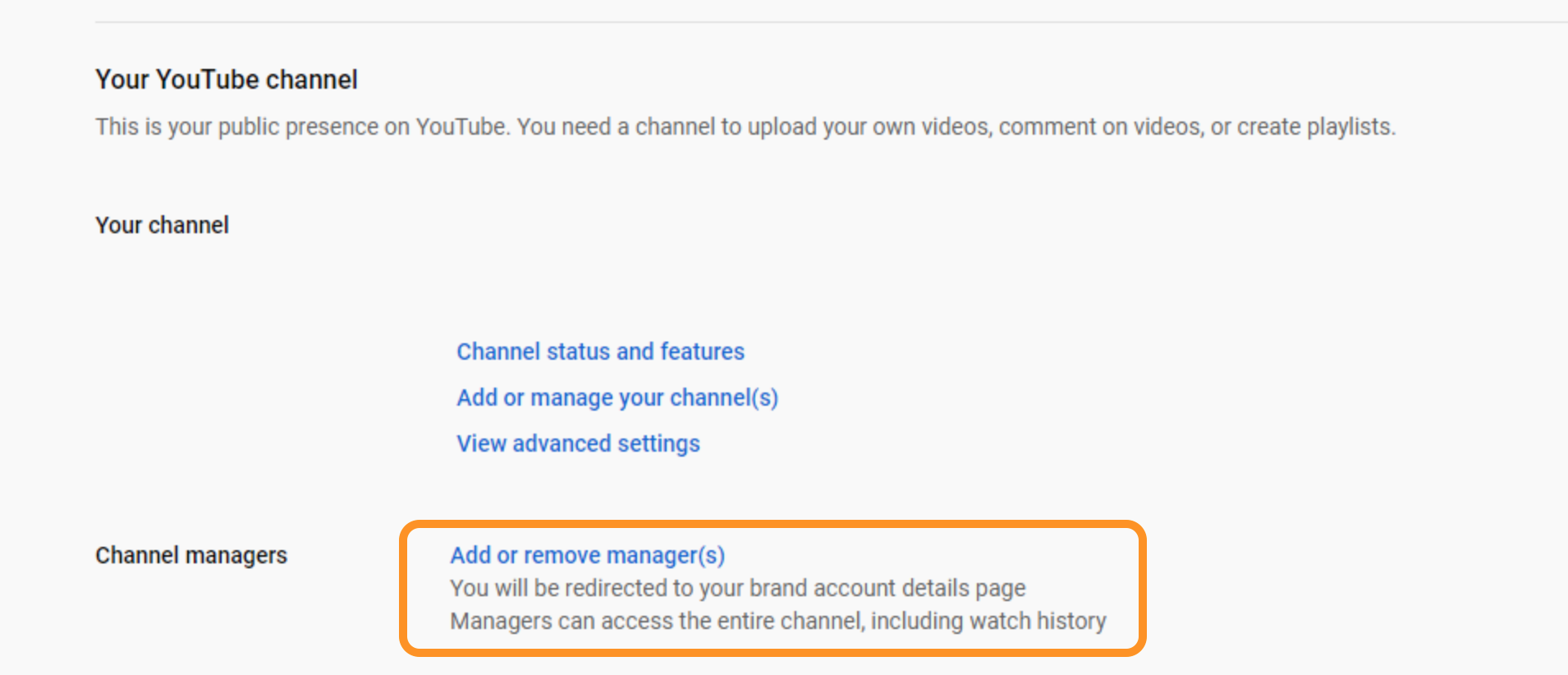 Turn a personal YouTube channel into a branded channel
Navigate to your YouTube Settings page. On the section labeled Your channel, select View advanced settings.



Select Move channel to a brand account.


You will be asked to verify your Google login details to complete the process.