Accepting files from customers is useful if you sell custom products. For example, if you print logos on t-shirts, sell pillows with custom embroidery, or offer any other services that involve custom designs provided by the customer.
You can allow customers upload files like images, text files, videos, etc., on the product page in your store. You are able to see and download these files from the order details page in your Shop dashboard. All common file types are accepted, such as doc, pdf, jpg, png, and others. The maximum allowed size is 25 GB per file.
Adding an upload button to a product
After you add a file upload option, a button to upload files will appear in the storefront of the product page. Add the upload file option to each product that requires or allows customers to upload files.
To let customers upload files to a product:
1. Select Catalog → Products on the left-hand sidebar.
2. Choose a product or create a new one.
3. Open the "Options" tab.
4. Click Add New Option.
5. In the "Option name" field, type the name of the option. You can even specify what formats you prefer to work with. For example, "Upload your print in PNG or JPG format."
6. In the Input type drop-down menu, select Upload Files: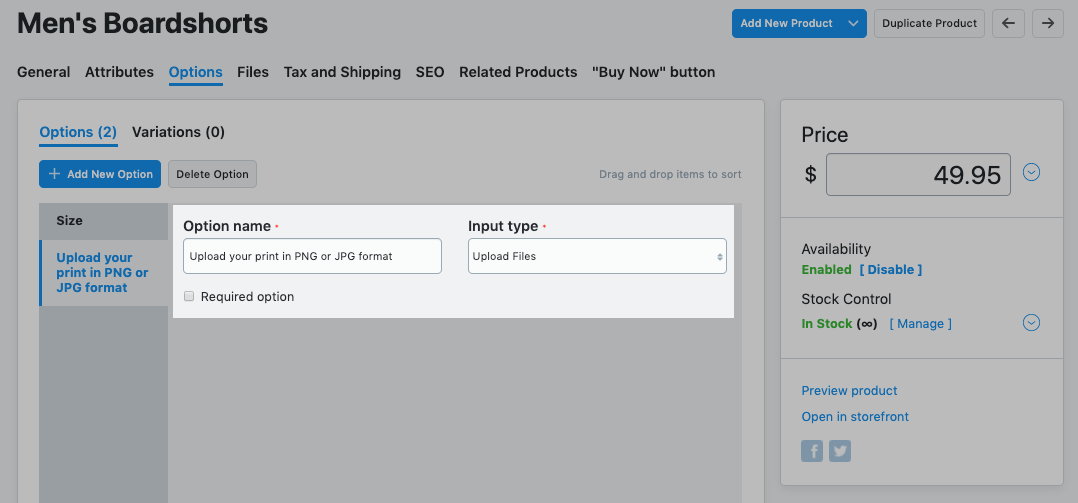 7. (Optional) Select Required option if this option is mandatory. Selecting this option means customers won't be able to add this product to their cart without uploading a file.
8. Save the changes.
Customer's view
In the storefront, customers will see the "Add files" button on the product page: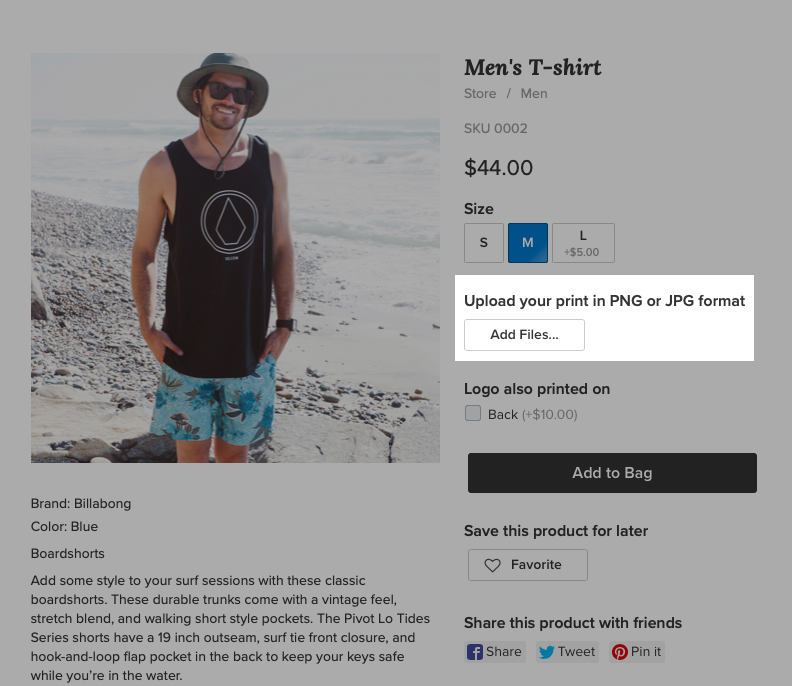 Once a file is uploaded, customers will see a file preview and the option to add more files: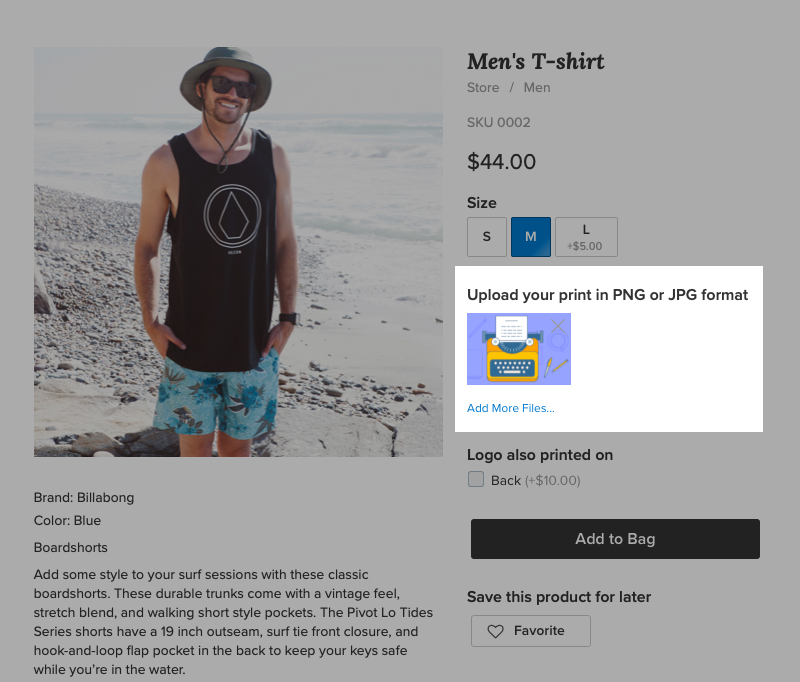 Download your customer's files
All files that customers have uploaded are stored in your account. You can download them from your Shop dashboard at any time.
To download a customer's files:
1. Select My Sales → Orders on the left-hand sidebar.
2. Click on the order from which you want to download files.
3. Click on the file. The download will begin automatically: