The Overview dashboard on the Scheduling App provides basic analytics that shows how many users have utilized your booking services during a set period of time.
When you first land on the page, you will see a graph, which demonstrates how many Bookings and Customers you received over a set period of time. You can adjust the time period reflected in the graph by clicking on the dropdown menu near the top-right corner.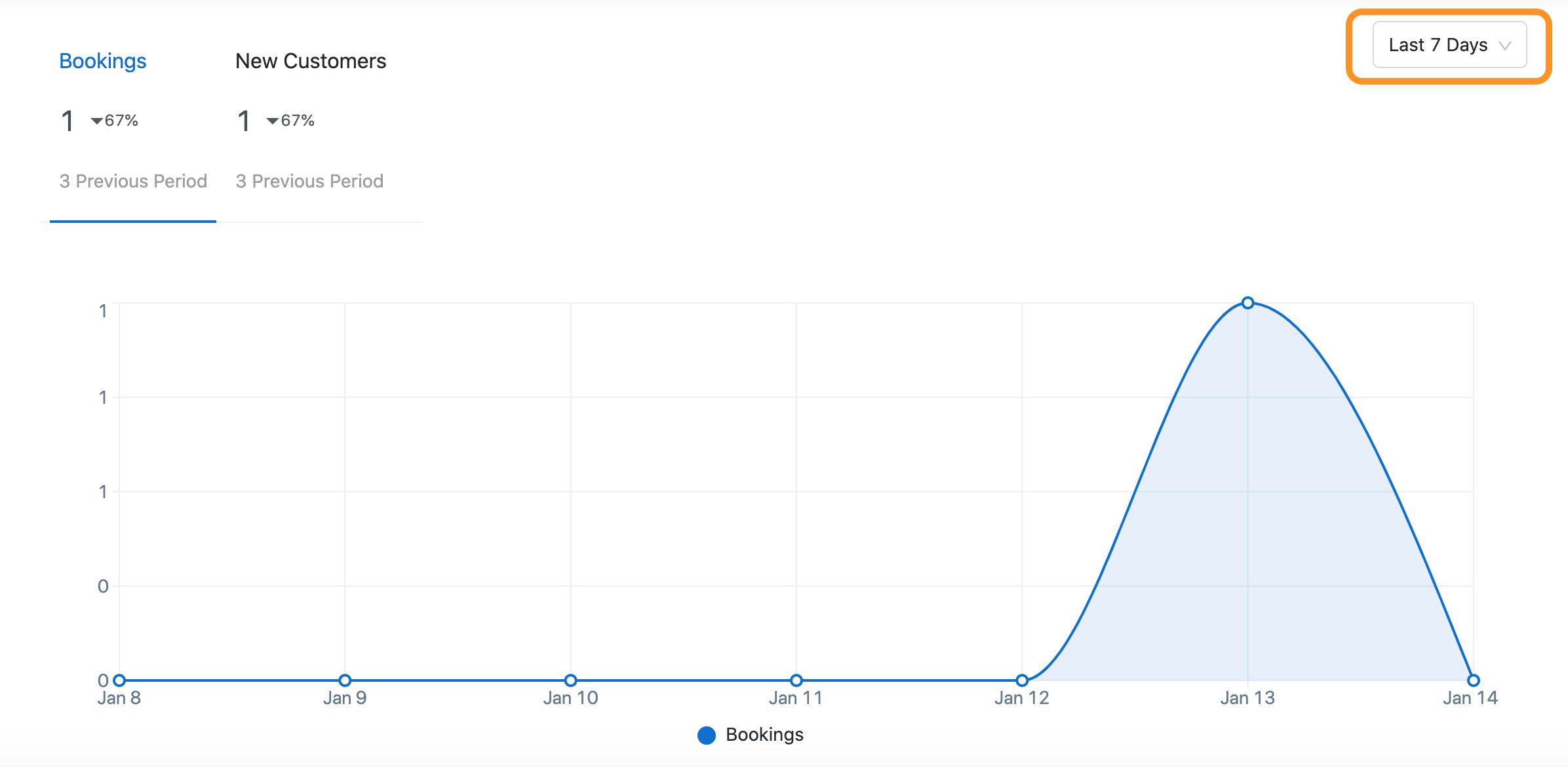 Bookings - Number of booking scheduled over the given time period (set by the time filters).
Customers - Describes any time a new customer is created in the system.
Bookings and New Customers are displayed here to help you gain insights into trends in the services that are being booked by both new and existing customers. Say, for example, you've booked 50 new services, but gained only a hand full new customers, you know your repeat businesses is doing great, but you might want to change your marketing strategy to go after more new business if you've got the bandwidth to do so.
Bookings
The Bookings section on the Overview page lists all of the customers who have booked services. You can find bookings by using the search bar on the top-right corner of this list to search for a Customer by their Last Name. A maximum of 25 items will display per page.
You can select the Upcoming or Date Range tabs to toggle between two different viewing options:
Upcoming - View bookings scheduled for the current month.
Date Range - View previous bookings or those scheduled out further than this month.

Canceling A Booked Service
To cancel a Service booking, click on the vertical ellipses (three dots) on the right-hand side of the booking and select Cancel Booking from the dropdown menu.