Once you have created your Shop account, there are a few final steps to take before you are ready to start selling products. Complete the checklist below to make sure your store settings are complete before you are ready to start accepting orders.
To view these settings, click Shop App from your Marketing 360 dashboard or from the App Menu near the top left corner of the page.
1. Fill Out Your Store Settings and Profile
You will need to fill out all of your Store Settings are filled in and accurate. To navigate to the Store Settings dashboard, click on Settings on the left-hand sidebar and select General from the dropdown menu that appears.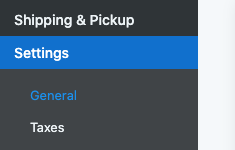 Make sure to review all of the information in each section on the Settings dashboard. There are several categories listed at the top of the page - Store Profile, Regional Settings, Cart & Checkout, and Tracking & Analytics. Click on the category tabs to enter your information for each category.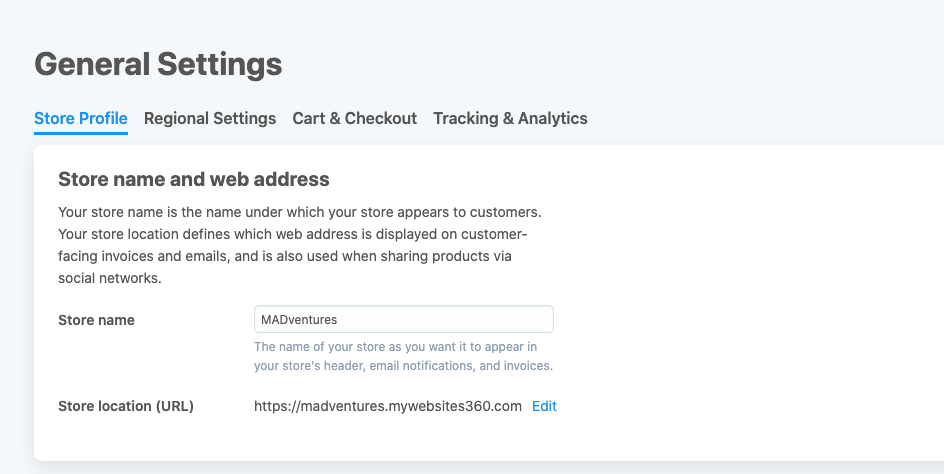 Click here for more information on how to fill out the General Settings dashboard.
2. Set Up Shipping Methods
Before you can accept orders, you must denote which shipping method you want to use for your products. You can access these settings by selecting Shipping & Pickup on the left-hand sidebar.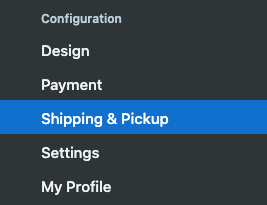 On the Shipping dashboard, you can connect new shipping methods, set a pickup system, set your shipping origin address, set a handling fee, and edit your shipping details.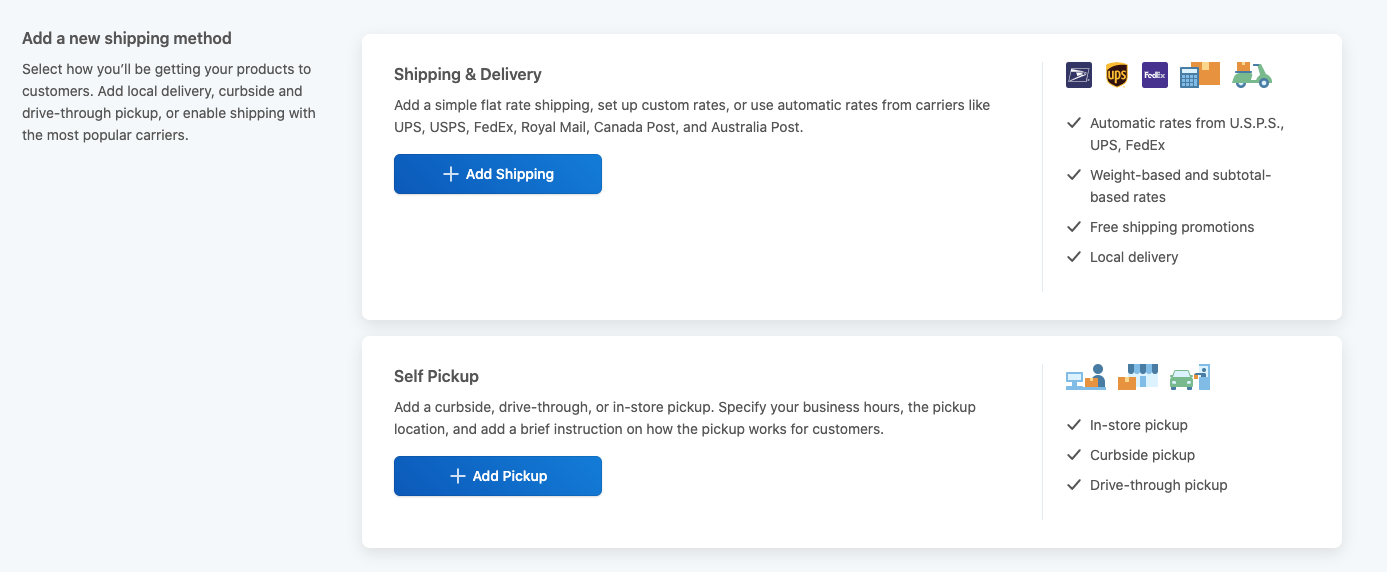 Click here to learn more about how to choose the right shipping strategy for your store.
3. Set Up Taxes
As a merchant, you may need to charge taxes on your sales and then report and remit those taxes to your government. You should confirm with your local tax experts whether you sell taxable products and what are the tax rates associated with them before moving forward with online sales.
To set up your store's tax settings, click on Settings on the left-hand sidebar, then select Taxes from the dropdown menu.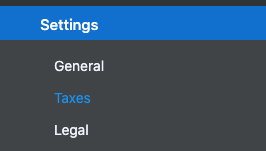 There are two ways to set up taxes in your store:
Automatic taxes. They are available for merchants in the USA, the EU, Canada, Australia, and New Zealand. Automatic taxes provide up-to-date standard rates across the store and can be enabled in one button click.

Manual taxes. If automatic taxes are not available for your country or you sell differently taxed products, you can configure taxes manually.
Click here to learn more about how to set up taxes for your store.
4. Upload Products
Once you have set up all of your required store settings, then you are ready to add products! To navigate to your Products dashboard, click on Catalog on the left-hand sidebar and select Products from the menu that appears.

There are several methods that you can use to add, edit, and organize your products. Check out the articles below to find out more: