Sharing access to your Facebook Business is a critical step in allowing Marketing 360® to help you manage your account. If you've already created your Facebook Business, the process is quite simple. If you haven't yet created your business on Facebook, you'll want to start here. Once you've created your Facebook Business page, follow the steps below to share access with Marketing 360®.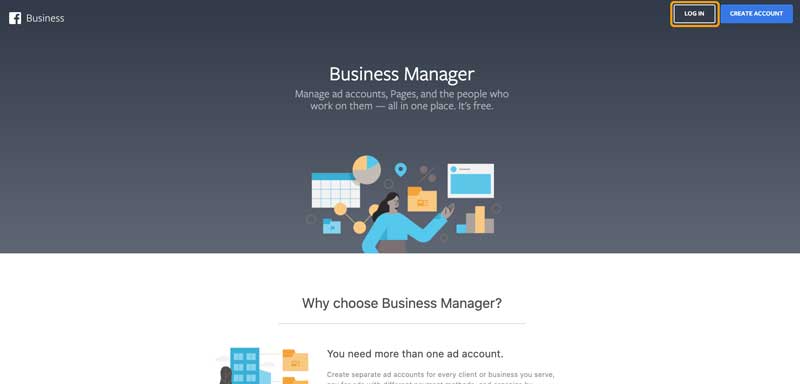 1. First, login to business.facebook.com using your personal Facebook account login credentials.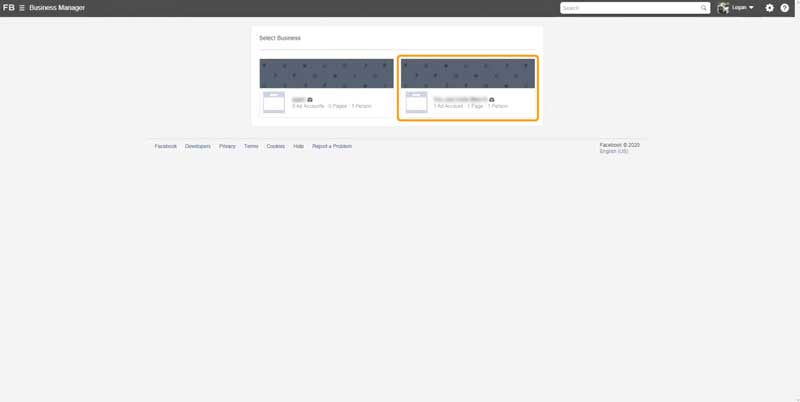 2. Here, you should see your Facebook Business pages. Click the business you'd like to share access to.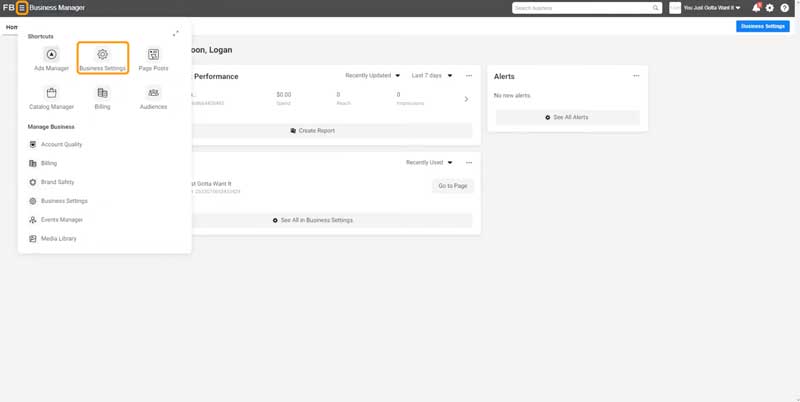 3. From there, click the menu in the top left corner of the screen and select Business Settings.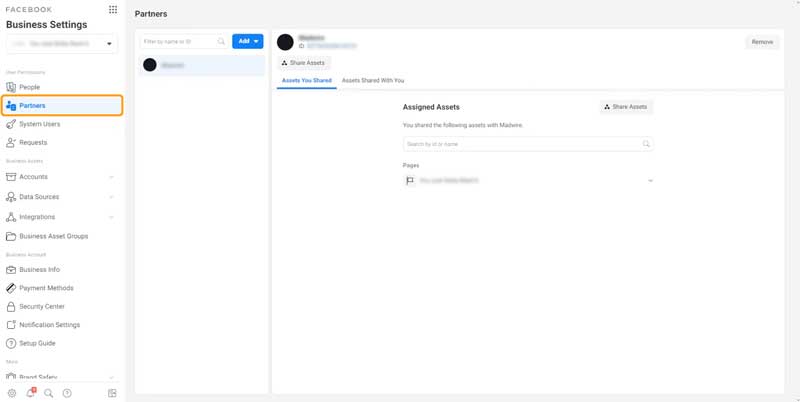 4. Click the Partners tab from the left navigation.
5.a If you have no current partners, you'll see a display like this. Click the left Add button below 'Partner to share assets with'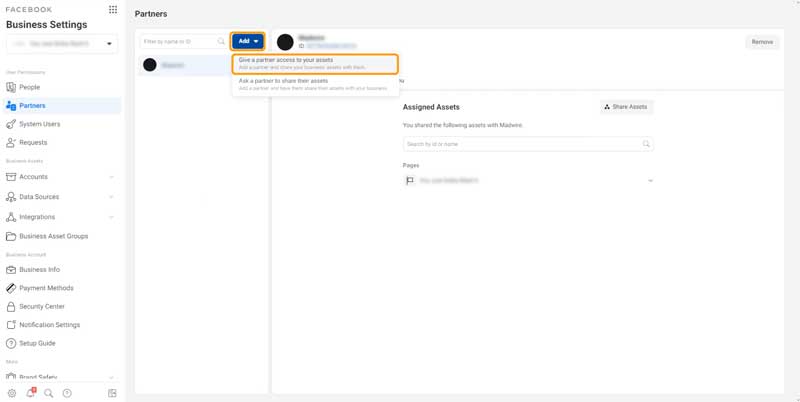 5.b If you do already have partners, click the dropdown arrow next to Add at the top of the second column, and select Give a partner access to your assets.
6. In the Add A New Partner modal, paste the ID provided to you by your Marketing Consultant and click Next.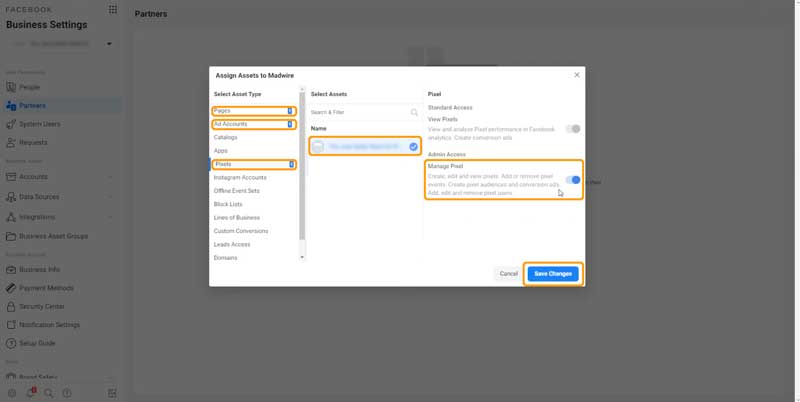 7. The next step is to provide 'manage' access to your page, ad account, and pixel. In the Assign Assets to Madwire modal, click Pages from the Select Asset Type column, then select your Facebook Business Page from the Select Assets column, then toggle on the options for Manage Page in the Page column. Next, repeat the process for Ad Accounts and Pixels. When you're through, click Save Changes.
With these changes saved, you've now shared access to all the necessary assets in your Facebook Business with Marketing 360® and you're all set!