If you love our emails but you're having trouble with them landing in your spam folder, you can create a filter for our address! This will help our campaigns land in your inbox and avoid being marked as possible spam. Details are included below for a few popular email providers.
Creating a filter for an email address in Gmail
1. Sign in to your Gmail account and click on the "gear" icon at the top-right corner of your inbox. This will open a dropdown menu, where you will select Settings.
2. Once in your Settings panel, select Filters and Blocked Addresses at the top of the screen.
3. Click Create a new filter.
4. In the text box next to From: copy and paste the following email address:
example@email.com
5. Click Create filter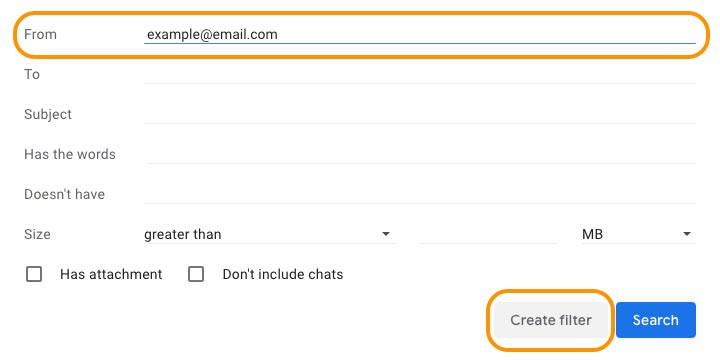 5. On the next screen, check the box labeled Never send it to Spam and click Create filter to save.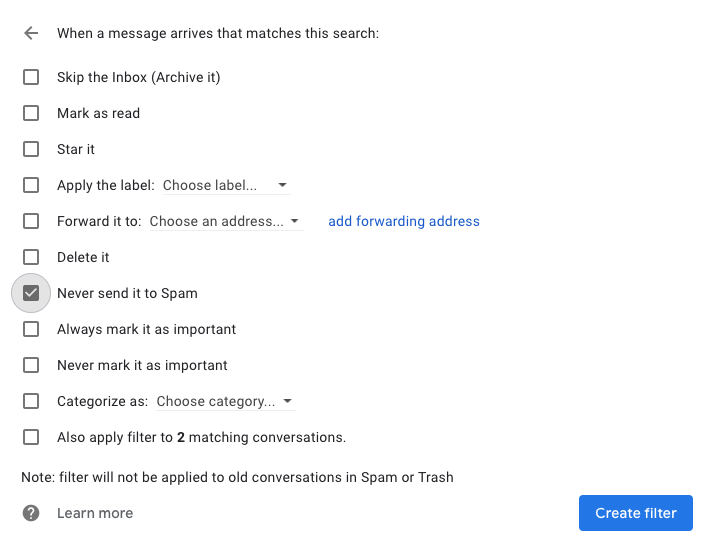 Create a filter for an email address with Yahoo! Mail, Outlook, and AOL, and more
You can create filters for specific email addresses in other email platforms by creating filters and managing spam settings.