Forms built in the Marketing 360® Forms app are built to send data to the Leads & Sales inbox without any additional setup. However, if you're using a third-party form provider, tracking form submissions in the Leads & Sales Inbox takes a little extra work. Its a quick process though, you'll need access to the email notifications generated by the third-party form to set it up.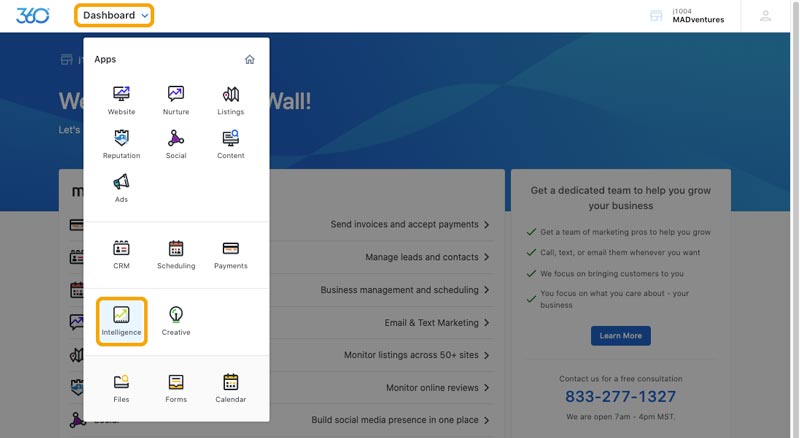 1. Navigate to the Intelligence Settings by selecting Intelligence from the Global App Menu at the top of the page.
2.Next, select Settings from the page menu, then select Connect Leads and Sales from the left column sidebar menu.

3. Copy the email address displayed.
4. Navigate to the email notifications settings for your third-party form and either edit an existing notification or create a new one. The goal is to use a very basic notification that'll be delivered to the email address you copied in step 3.
For this example, we're looking at the notifications settings for Gravity Forms.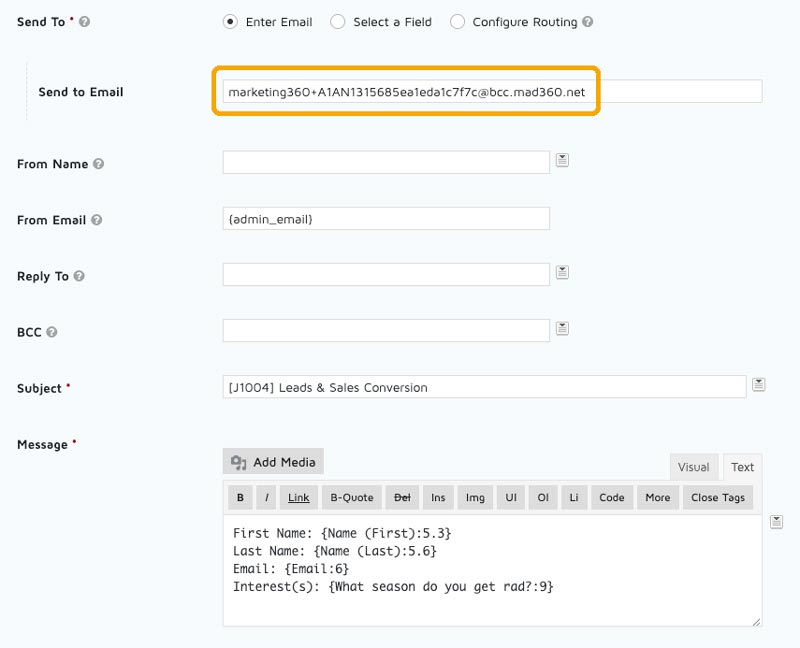 5. Paste the email address as a recipient, and make sure that all the important form fields are included in the email notification.
6. Save the new email notification and be sure to test! If the email is properly delivered to the new address, the submission should display in the Sales and Leads inbox where you can add further detail, rate the conversion, or add the contact to your CRM.