You can add multiple users to your Marketing 360® account to give access to your teammates or co-workers. There are different user roles available so you can control what apps they can see and what actions they can take.
How To Add Users to Your Account
1. Start by clicking the App Bar dropdown in the top-left corner of the dashboard and selecting Settings.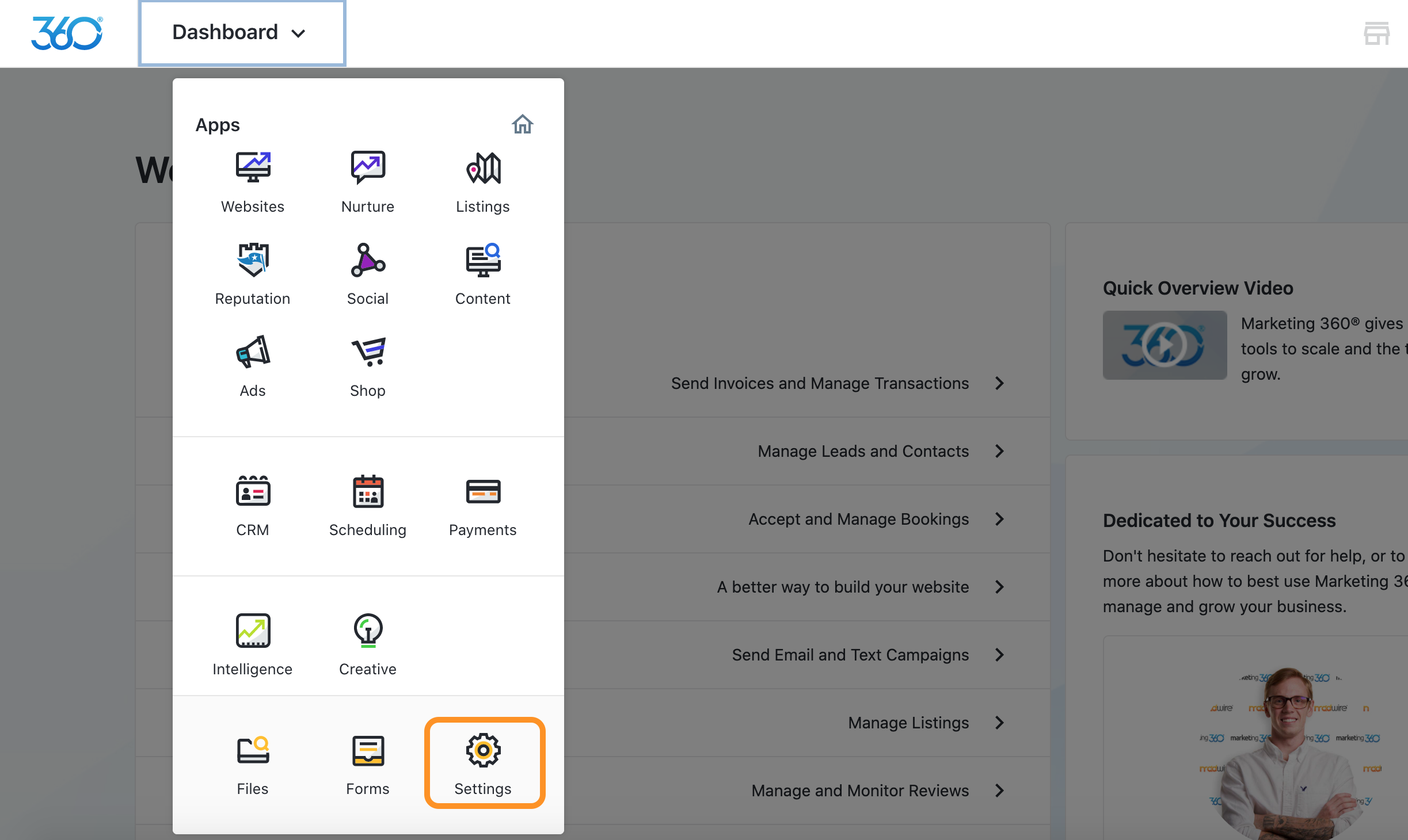 2. On the Settings dashboard, select Users & Permissions from the left-hand sidebar.
3. Click Add User at the top of the page.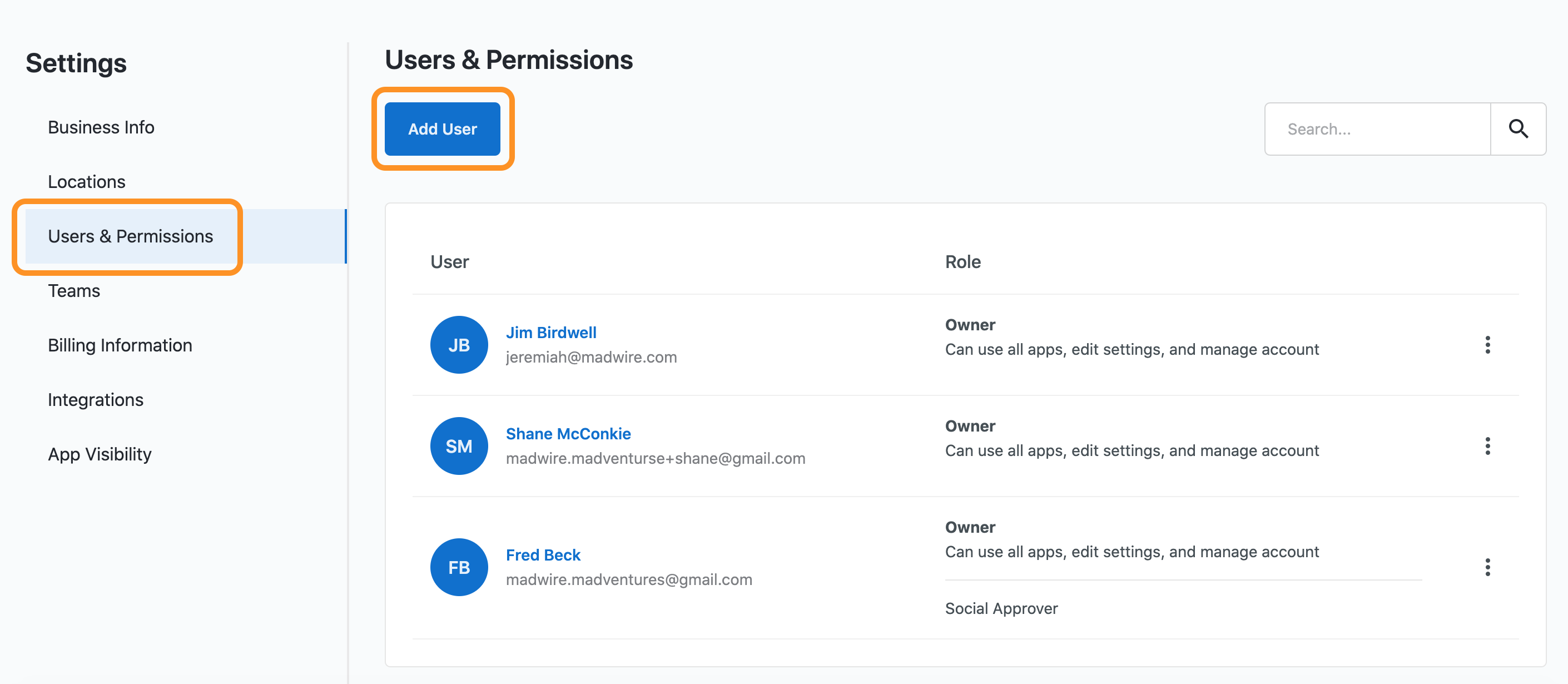 4. Enter the new user's email address, then click Add User.

5. Enter the new user's name, create a temporary password, and select a user role to assign them.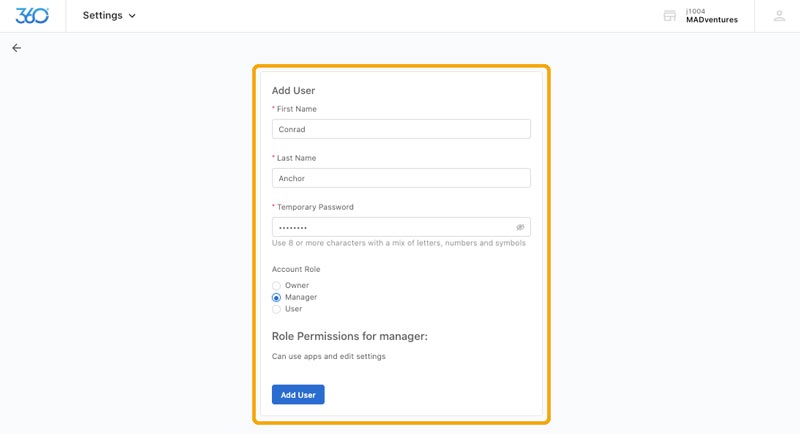 User Role
Description
Owner
Can use all the apps in Marketing 360, edit any app's settings, and manage the account (IE: adding users, deleting users)
Manager

Can use the apps and edit app settings.

Cannot manage account

User

Can use apps.

Cannot edit app settings or manage the account
6. Click the blue Add User to save the new user in your account.