If you use Marketing 360® to help manage your Google My Business presence, you may be asked to add Marketing 360® Listings as a user to your Google My Business page.
To get started, log in to your Google My Business account.
1. On the left-hand sidebar of your account dashboard, click on Users.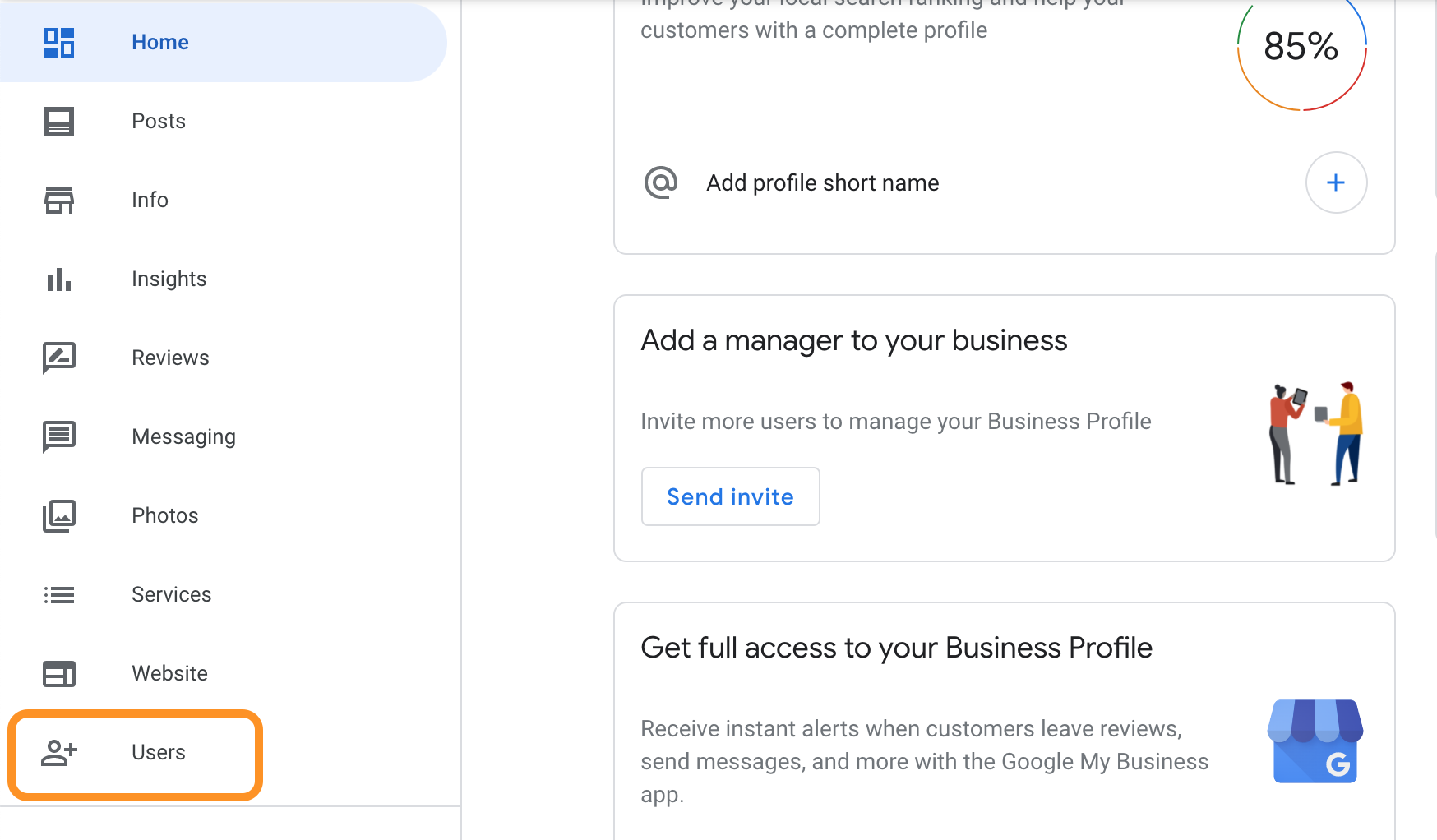 2. A pop-up window will appear, which lists all of the users who have access to your Google My Business page. Select Add Users in the top-right corner on the pop-up.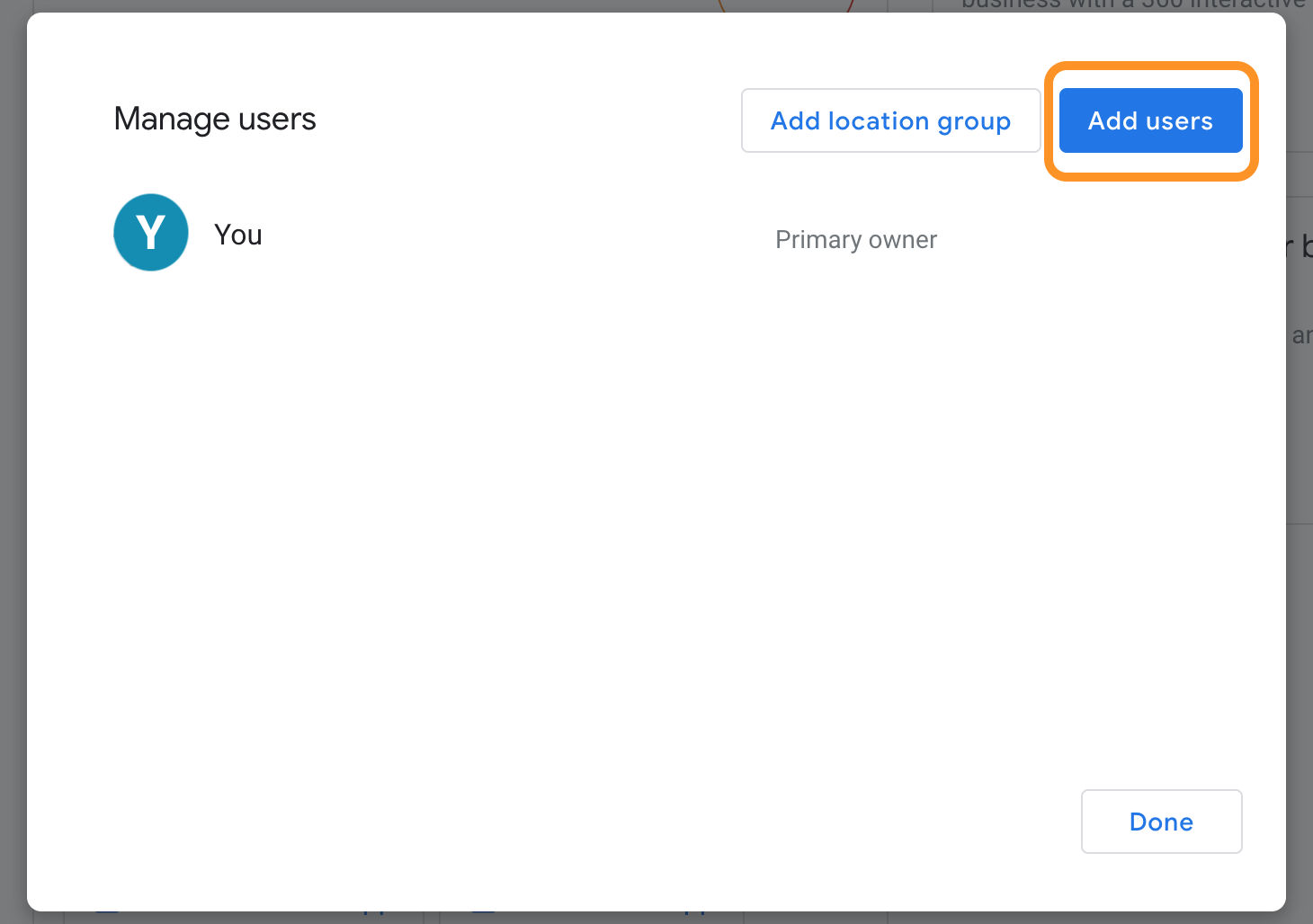 3. In the space provided, place the following ID: 5221663902. Select Marketing 360® Listings from the dropdown that appears.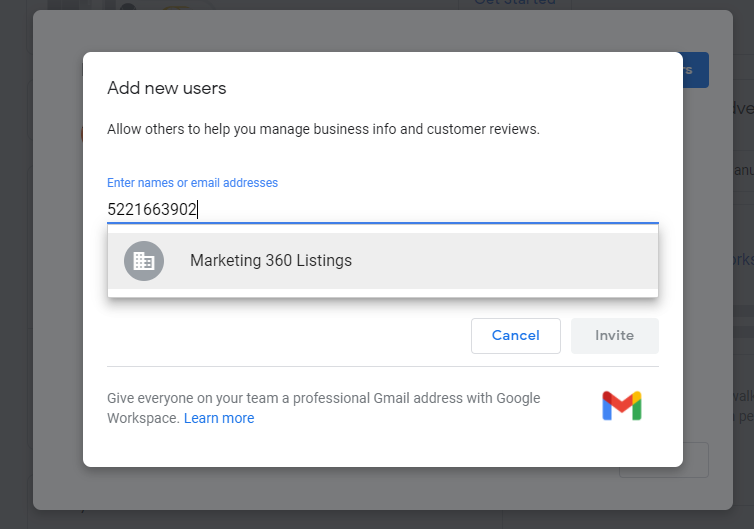 4. On the Choose a role dropdown, select Manager, then click Invite.