If you utilize Social Media Marketing through the Marketing 360 team, you will need to grant Madwire admin access to your Facebook Business page so that it can sync with your Marketing 360 dashboard. Your Marketing Executive will reach out to you prior to requesting access.
To get started, log in to the Facebook account that you use to manage your business' Facebook page.
1. Click the "bell" notification icon at the top of your Facebook dashboard (If on a mobile device, this should be at the bottom of your screen). In the notifications dropdown menu, look for a notification that says Madwire requested access to your Page. Click on it.
2. You will be directed to your Page Roles settings dashboard. Scroll down to the section labeled Pending Partner Requests. You will see the request from Madwire; click Respond to Request.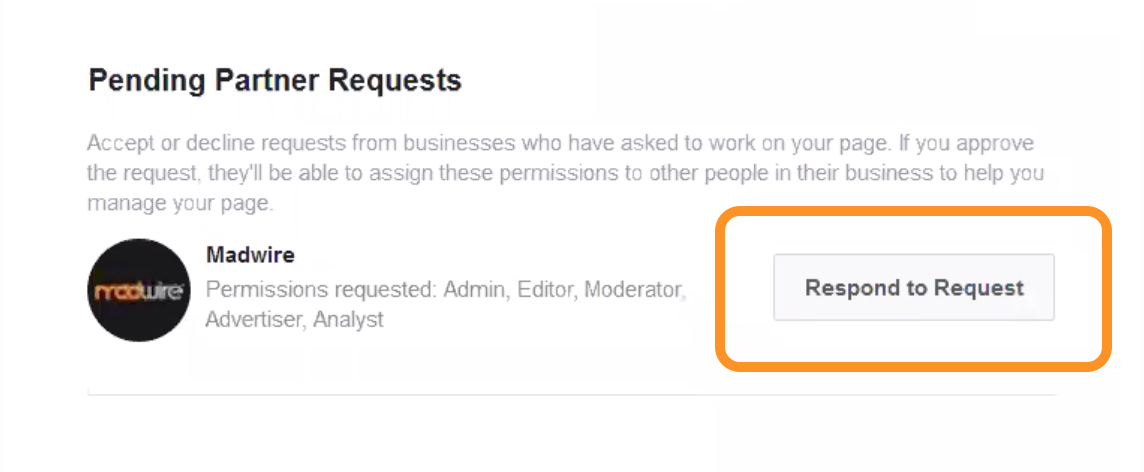 3. You will receive a pop-up that gives an overview on the requestor (in this case, Madwire). Click the blue Continue button in the bottom-right hand corner.
4. Next, you will see an overview of all of the page features and functions that Madwire will have access to. Click the blue Accept Request button to confirm.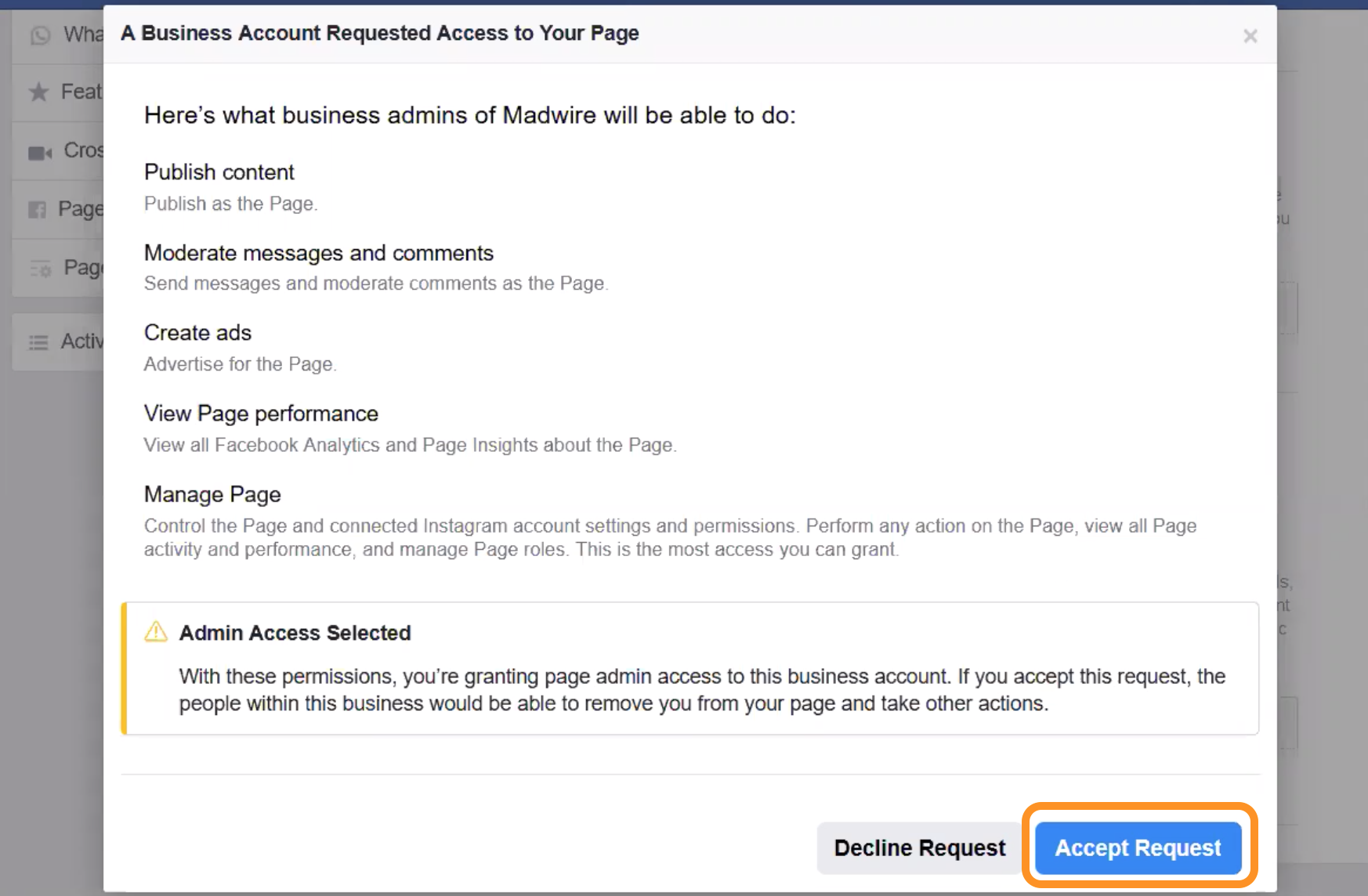 5. Finally, enter your Facebook password. This is just an added security measure, and we will never have access to your password.