The Conversion Paths page in the Site Analytics section of Intelligence displays conversion reports so you can easily view and compare your conversions by the path users take to your website or goal completions you have set.
Please keep in mind that you must have Google Analytics connected and set up on your account with the correct Analytics ID's for this feature to work. If you have an account with managed services, reach out to your dedicated team for assistance. If you have an account without managed services, you'll need to use the Account Integration feature to connect Marketing 360 to Google Analytics.
Selecting Comparison Periods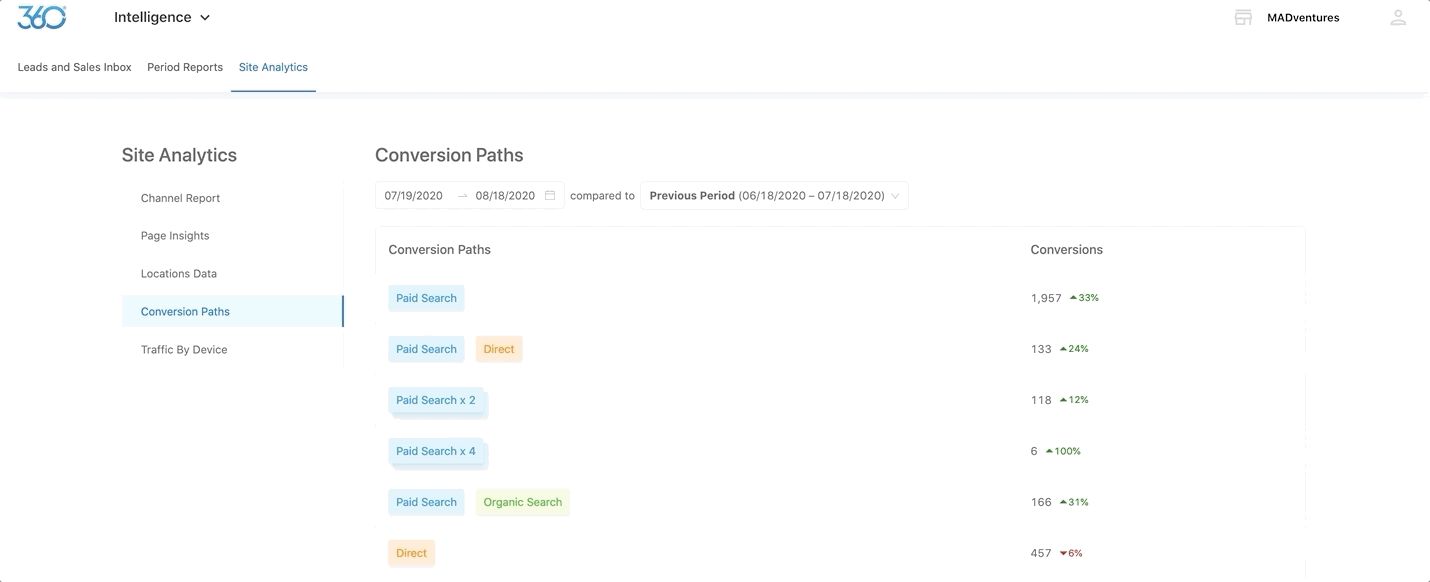 First, select a date range to review using the selectors at the top of the page. Select a current period using the date selector on the left, then select a comparison period using the date selector on the right. You can use one of the pre-selected date ranges like 'last 30 days' or select specific dates if needed. The comparison period will default to the 'same period' but you can also customize this if you need to make specific comparisons.
Conversion Paths
The Conversion Paths comparison graph will show you a breakdown of each path that a user has taken that ended in a conversion on your website.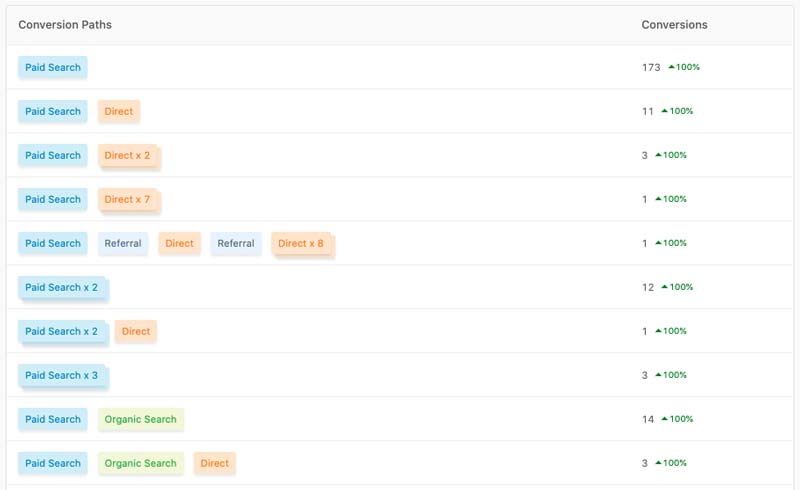 Column
Description
Conversion Paths
Each line represents a unique path that a user took that ended in a conversion on your website.
Conversions

The first number shown is the total number of conversions that have taken taken place when a user followed that path.

The percentage shown next to shows you how these conversions are trending. If the number is green, the percentage change is positive. If it's red, that notes a downward trend in the number of users taking that path to a conversion.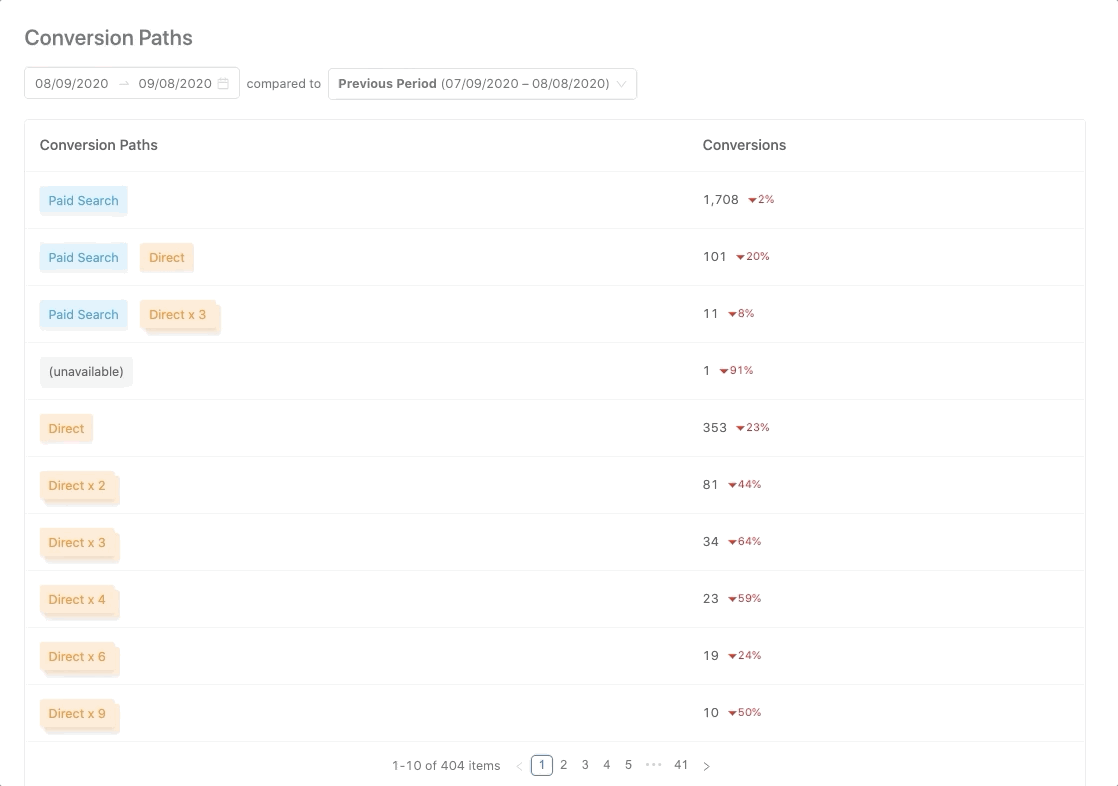 How To Sort Conversion Paths
If you'd like to see the most successful conversion paths, you can click the arrow to the right of the Conversions column header to sort the paths by ascending or descending order.
Why Conversion Paths Matter
Understanding how your users find their way to your site and finish with a conversion provides powerful insights into which types of marketing are bringing you the most results. For example, if your paid search numbers are trending upwards, but organic search is trending down, the best idea is to focus less on search ads and direct your efforts towards the content on your site bringing you organic traffic.