To get the most out of your CRM, we suggest assigning your CRM lists to Email Marketing lists.
What's With the Two Different Lists?
CRM Lists are a powerful tool you can use to segment your contacts into highly customized groups. With the ability to segment your contacts based on the data you collect in their CRM profiles and all the custom filtering options, the only limits are your imagination!
Email Marketing lists are dedicated lists you can use when sending an email campaign. Since not everyone utilizes both products in Marketing 360, we made the lists features flexible enough to accomodate everyone!
How to Connect a CRM List to an Email Marketing List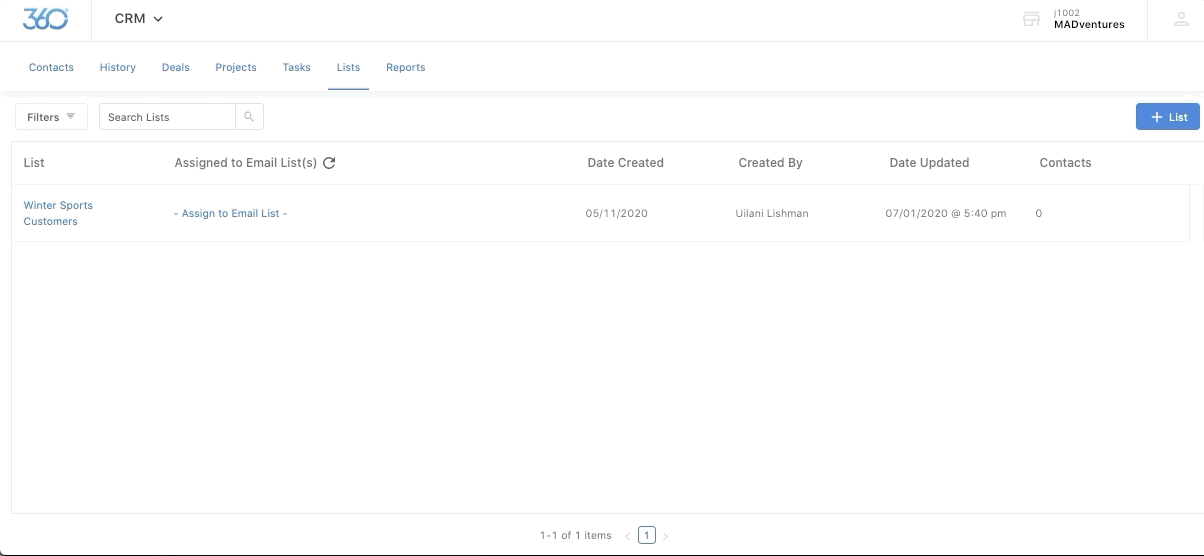 1. Navigate to your CRM Lists page.
2. Click the Refresh icon to make sure your latest email marketing lists are available to sync up.
3. Find the CRM list you'd like to sync and click -Assign to Email List-.
4. Select the Email Marketing list you'd like to connect.
5. Click Save.
That's it! Now you've harnessed all the custom filters and segmenting options of CRM Lists and taken advantage of email marketing to send meaningful email marketing to just the right customers. Way to go!