The details you see when you view the Contacts page are up to you. We recommend that you select a hand full of the most important CRM fields and make them visible on your Contacts page. This puts the most helpful info at your fingertips right away. If you need to see more details, just click the contact's name to view their full profile.
How To Edit Visible Columns in the CRM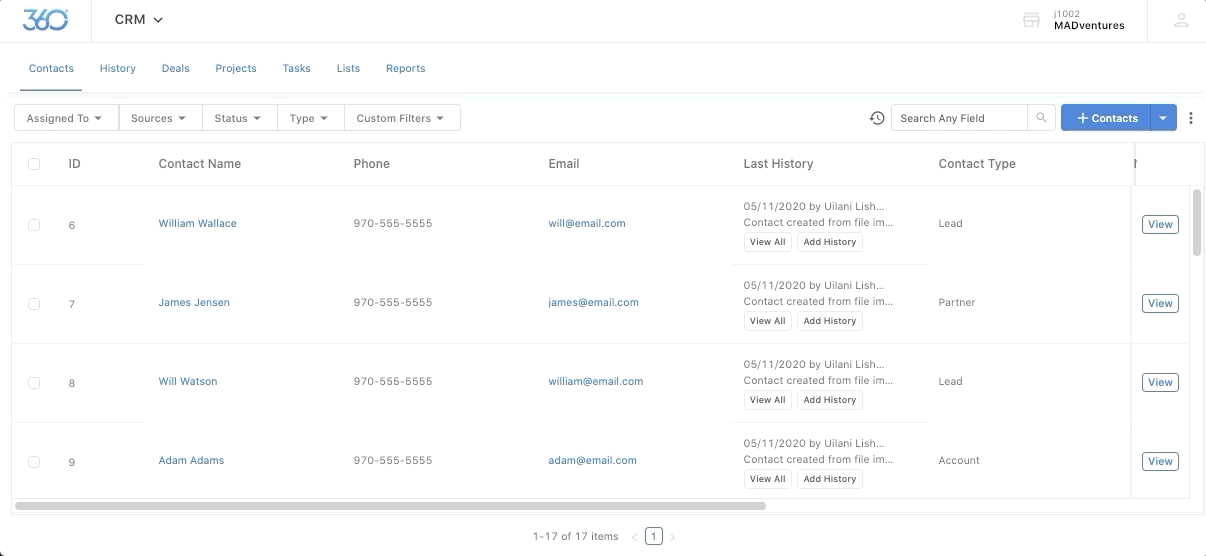 1. Navigate to your Contacts page.
2. Click the three-dot icon next to Contacts in the top right corner of the screen and select Edit Visible Columns from the drop down menu.
3. Drag any fields you'd like to see on the Contacts page to the Active Table Columns list. We recommend displaying just a hand full.
4. Drag anything you'd like to hide into the Hidden Table Columns list.
5. You can also re-arrange the active columns.
6. Click Save Columns.