If you use a form on your website for users to sign up for your Email Lists, you can require users to confirm that they are human to prevent spammers from signing up to your email list. You can do this by changing your Email List type from Single opt-in, which means that subscribers are added to the list as soon as they complete the form, to Confirmed opt-in, in which users are instead sent a confirmation email with a link they must click to validate their email address.
Change Email List from Single Opt-in to Confirmed Opt-in
To change your Email Lists from Single opt-in to Confirmed opt-in, sign in to Marketing 360®.
1. Once signed in, click on the Global App Bar in the top-left corner of the page and select Nurture from the dropdown menu.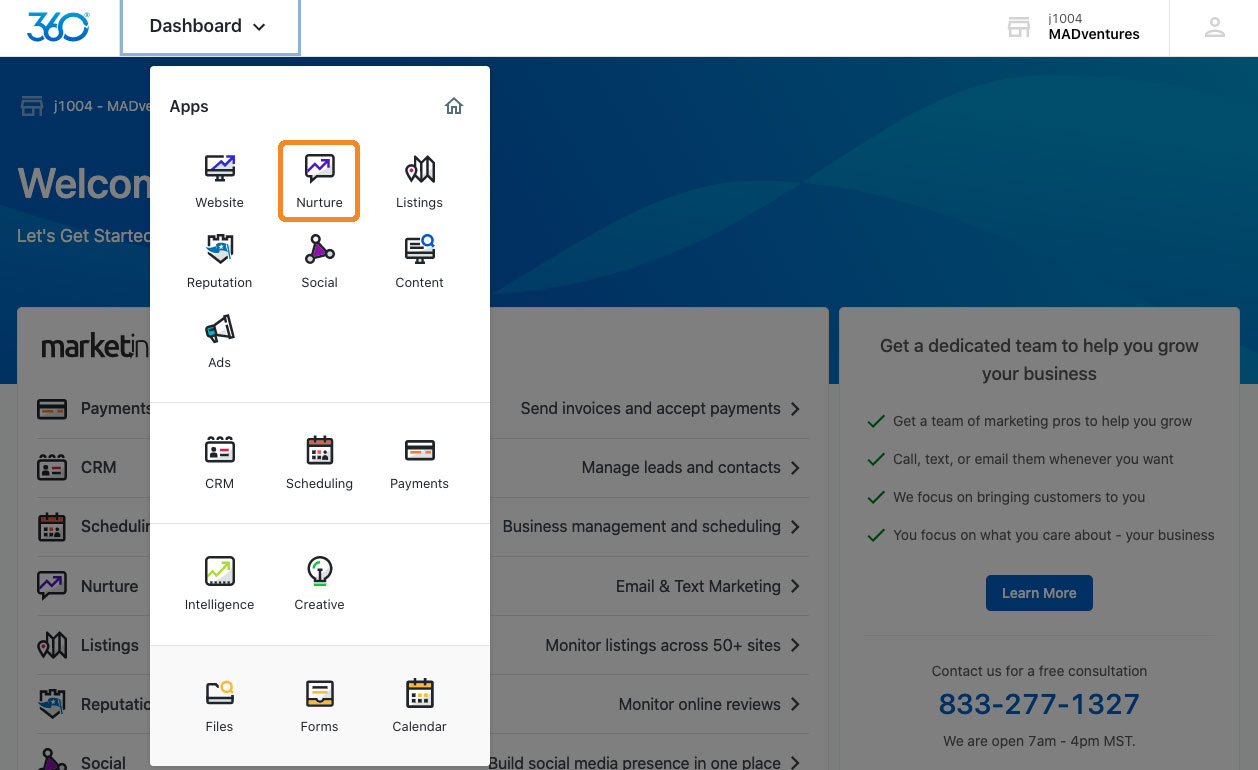 2. Towards the top of the Nurture dashboard, click the Email Marketing tab and select Email Lists from the dropdown.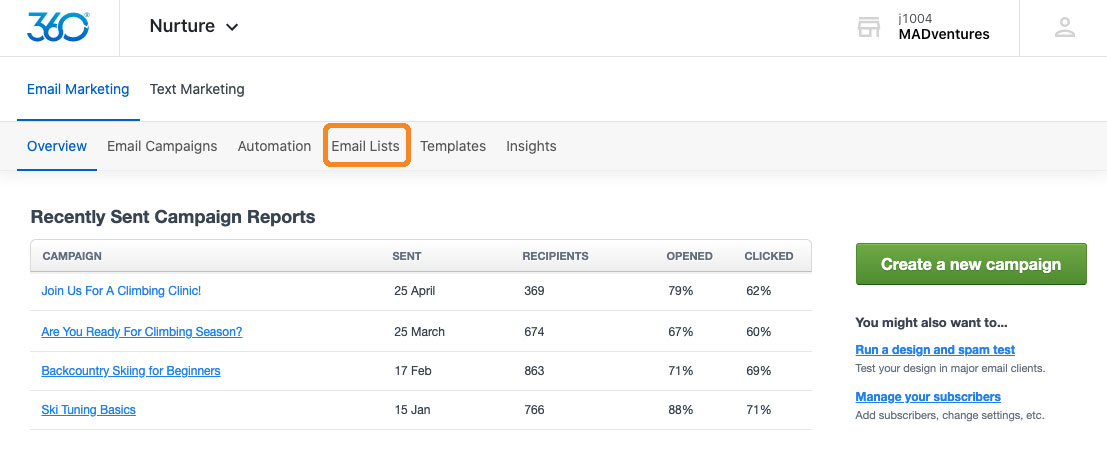 3. Click on the Email List you would like to edit.
4. Once you have navigated to the desired Email List, click the blue (change name/type) link underneath the name of the list.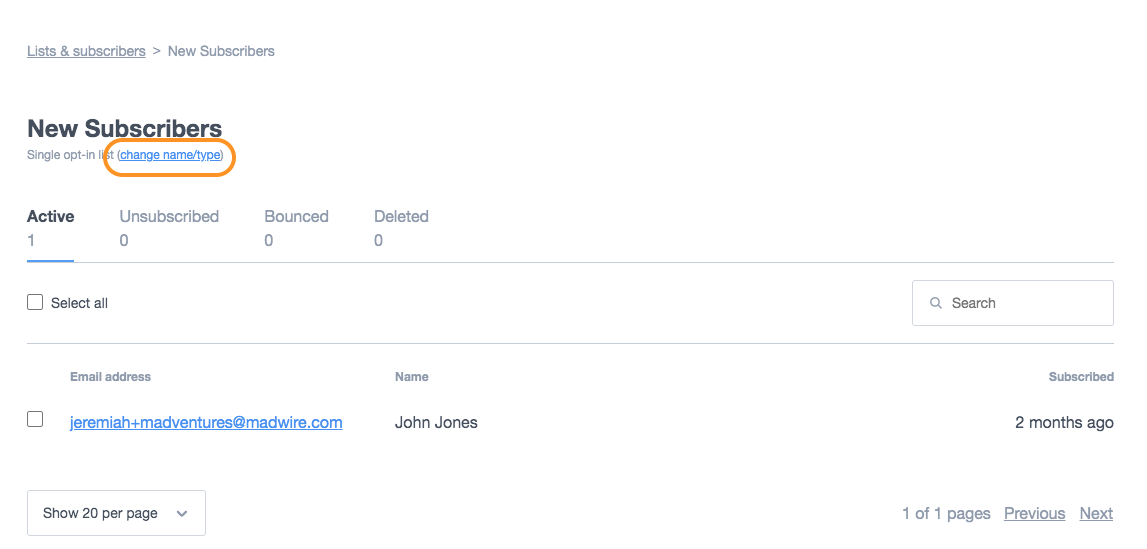 5. Under the section labeled List Type, select the dropdown menu and change the type to Confirmed Opt-In (confirmation required).

6. Click Save changes.