From time to time you may need to export the contacts from your CRM. Follow the steps below to quickly and easily get content from your CRM to use elsewhere!
Exporting Contacts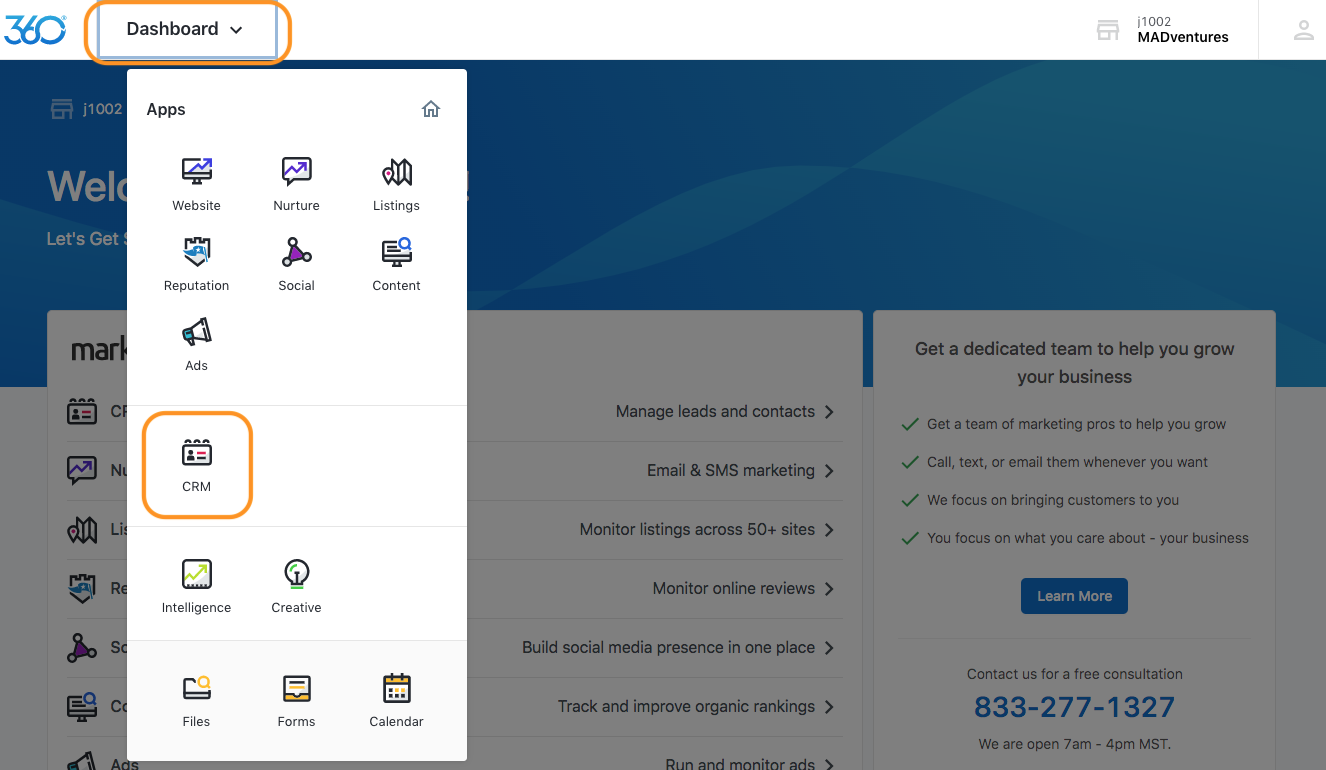 1. Log in to Marketing 360® and navigate to the Global App Bar in the top-left corner of the dashboard. Select CRM from the dropdown menu.

2. From the CRM, click the three-dot icon to the right of the + Contacts button, then select Export from the dropdown menu.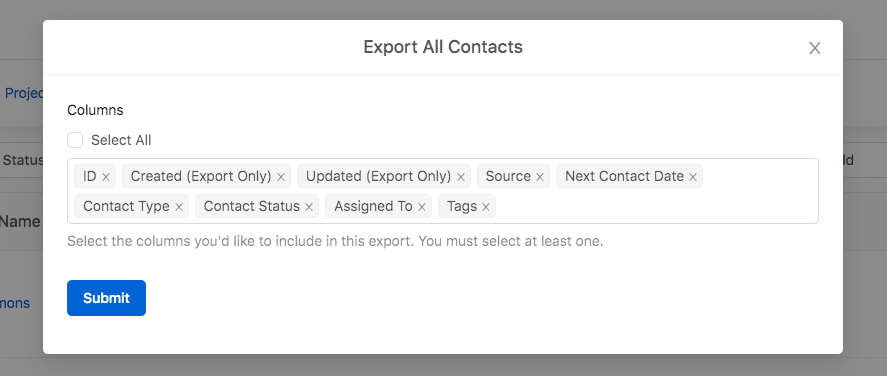 3. Choose what data you would like to export. You can choose specific fields or check the box labeled Select All to pull ALL data within your CRM.
4. Click Submit. On the next prompt, click Download Export File. The CSV will download to your computer. It may need a few moments to process, depending upon the list size.
5. The CSV will likely appear in your Desktop or Downloads folder on your computer. If you open your newly-downloaded CSV file and it is blank, it is likely because the export is still processing. Upon export, wait a few moments for the CSV to finalize downloading.