Do you have a Gravity Form on your UXi® website, but are not receiving form submission notifications to your email inbox? If so, it is likely happening because Email Service Providers (ESP) like Yahoo, AOL, and Google have started tightening their Domain-based Authentication, Reporting and Conformance (DMARC) policies to help reduce spam.
To fix this, you will want to update your Form Settings to use the email address postmaster@uxi.io in the "from" address in our form notifications.
1. To get started, log in to your website's Admin panel (also known as the Back-end editor).
2. On the left-hand sidebar, click on the Forms icon, then select Forms from the dropdown menu. This will bring you to a list of all of the forms on your website.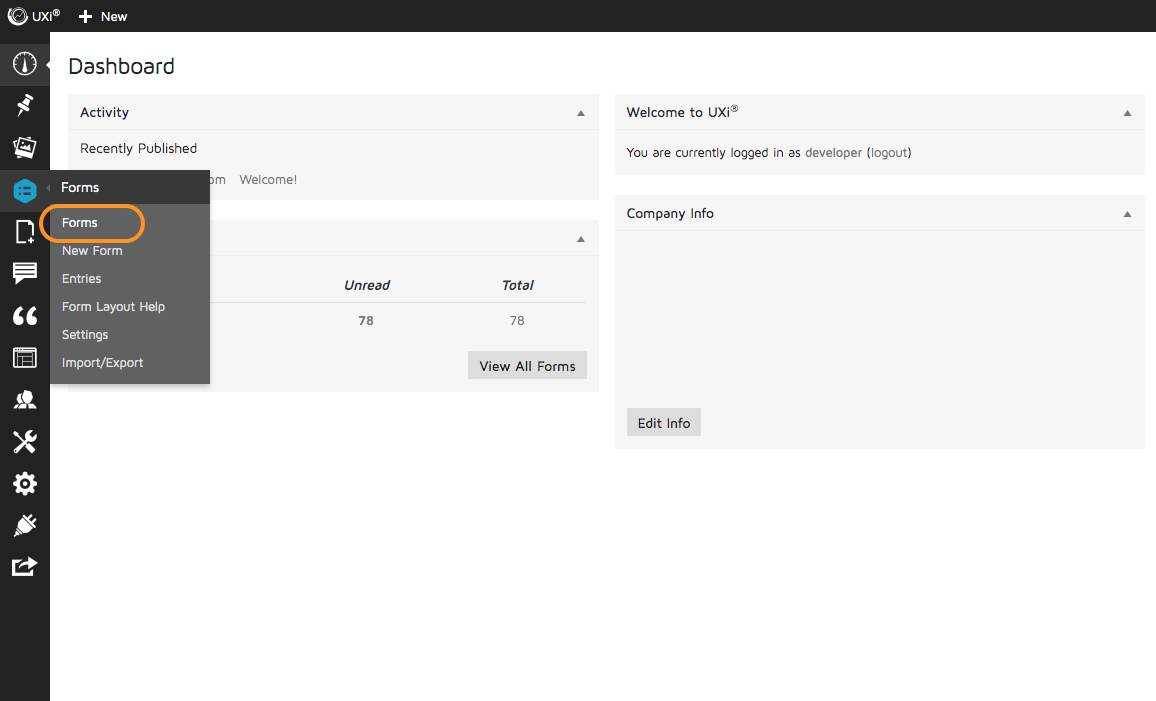 3. Navigate to the form that you are not receiving notifications for. Hover over the name of the form, then hover over Settings. Click Notifications from the dropdown menu that appears.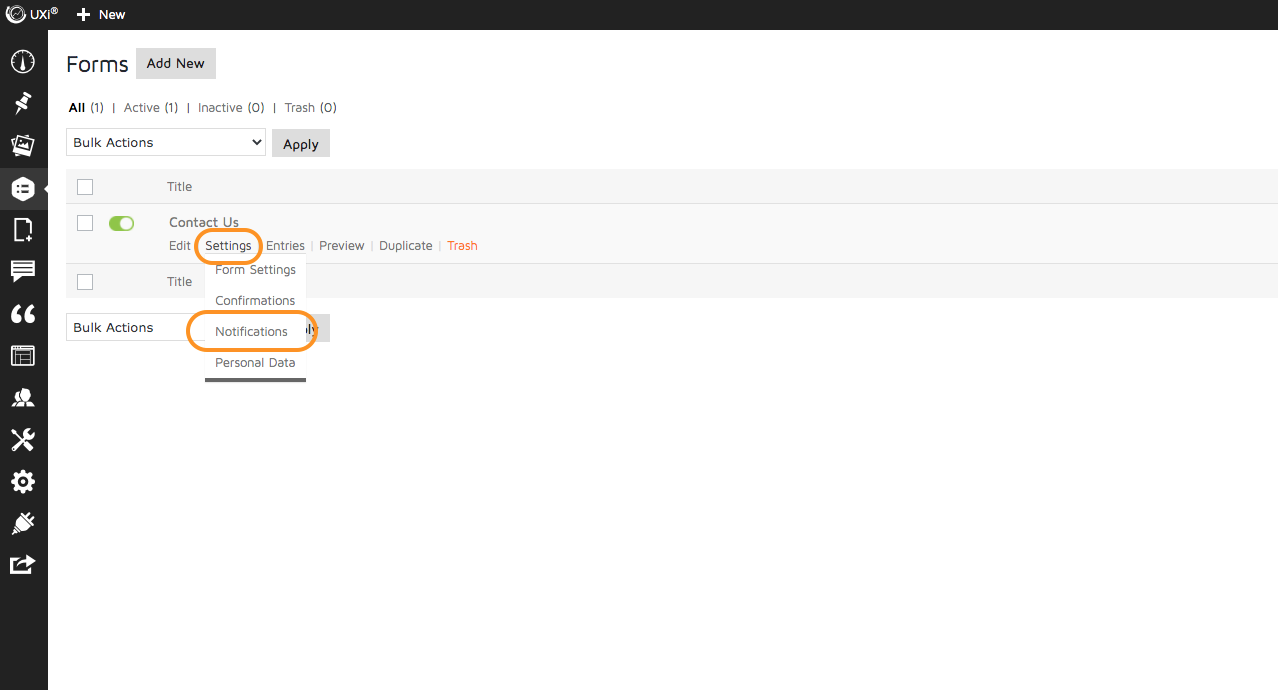 4. You will see a list of the notifications set up for your form submissions. Hover over Admin Notification and click on Edit.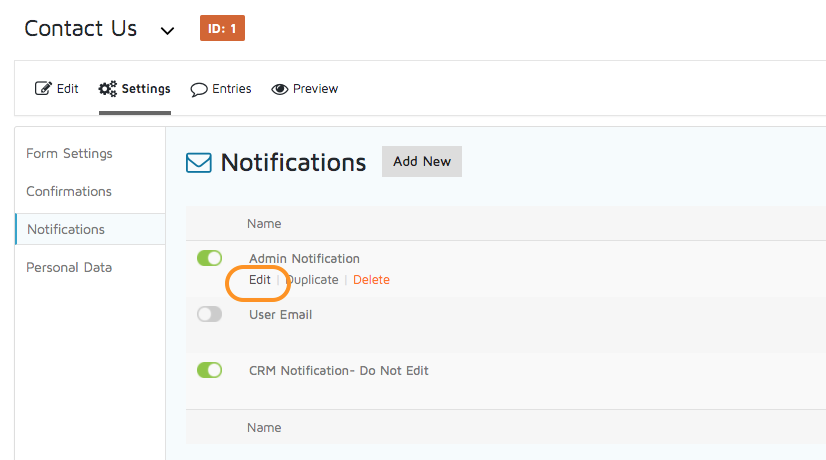 5. In the field labeled Sent From, enter the following email address: postmaster@uxi.io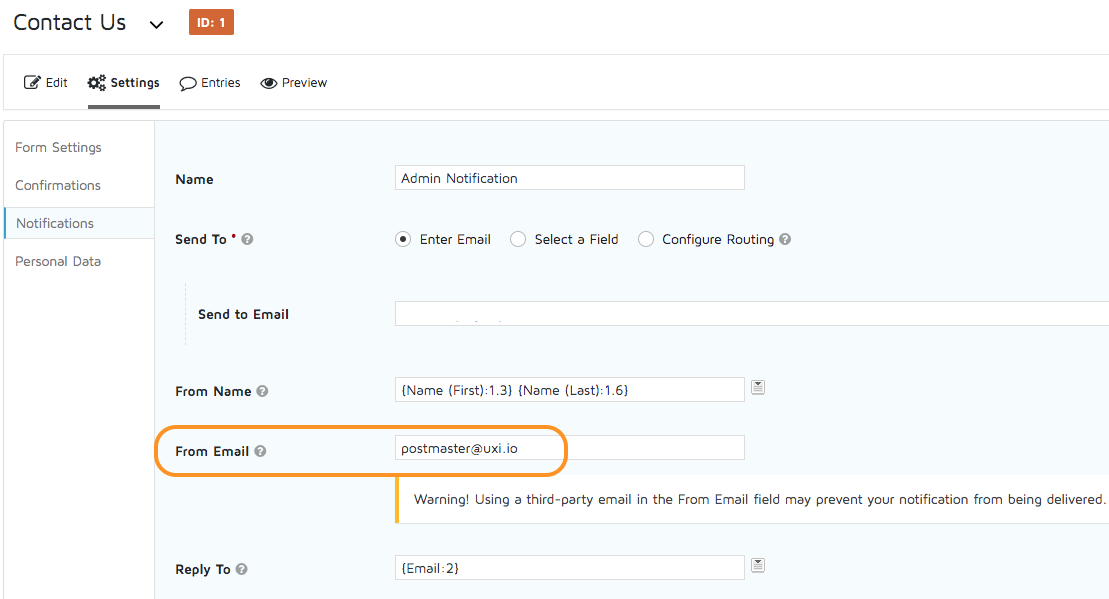 6. Click the orange Update Notification button at the bottom of the page.
7. Fill out the form on your website and send a test submission. Check your email inbox and see if you are now able to see the form submission notification email. Make sure you check your spam folder.
If you continue to have issues receiving form submission notifications, please submit a support ticket to support@marketing360.com.