When you set up your Marketing 360® CRM, you can import your existing contact list from a previous CRM, email list, or spreadsheet.
Before you get started, you will want to save your existing contact list to a CSV file (a spreadsheet containing comma-separated values).
If you're creating your import list manually, you can export "placeholder" contacts following this support article, which will give you a template to work from with predefined columns that will save you time when you're ready to import.
Upload a CSV to your CRM
Once you have your CSV spreadsheet saved, you will want to log in to your Marketing 360 account.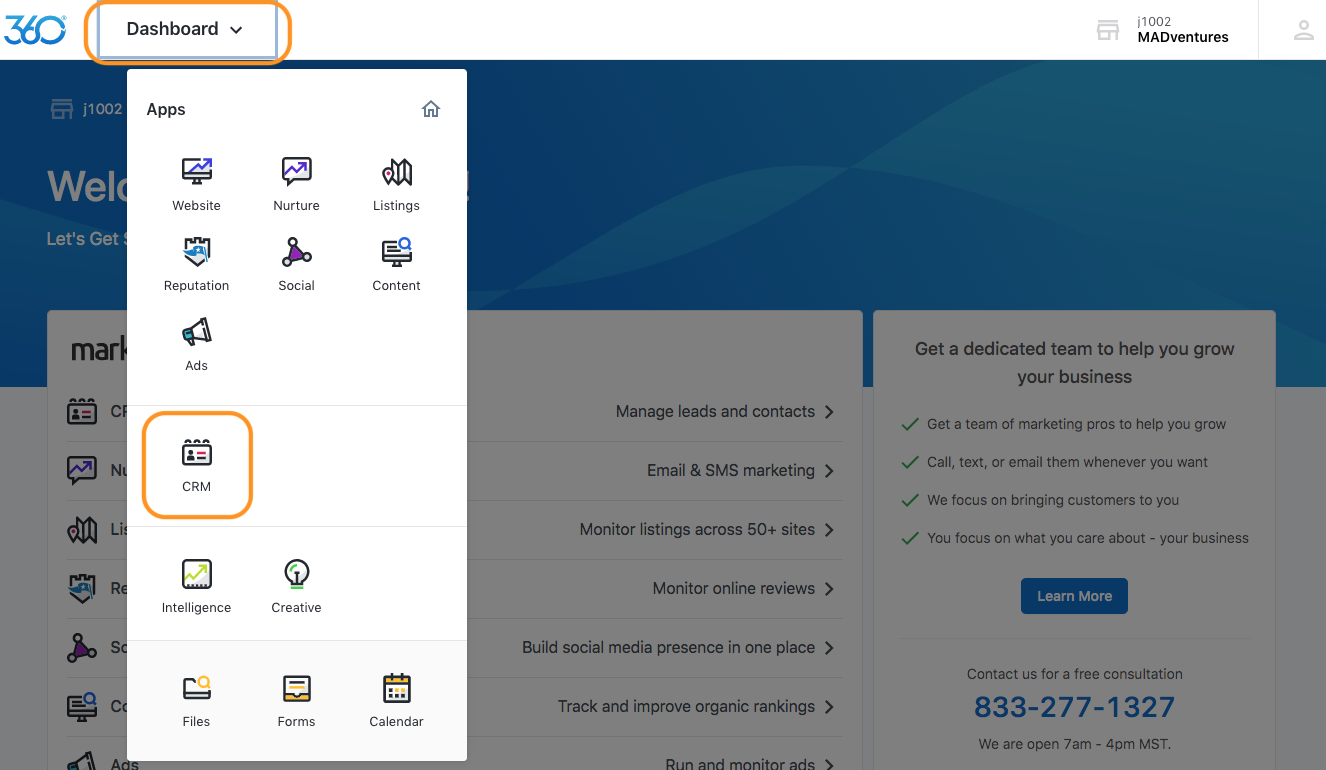 1. Navigate to the Global App Bar in the top-left corner of the page, then select CRM from the App menu.

2. On the CRM dashboard, you will land on the Contacts list. To import a CSV containing your existing contacts, find the blue +Contacts button in the top-right corner, and click on the arrow to the right side of the button. A dropdown menu will appear; select Import Contacts.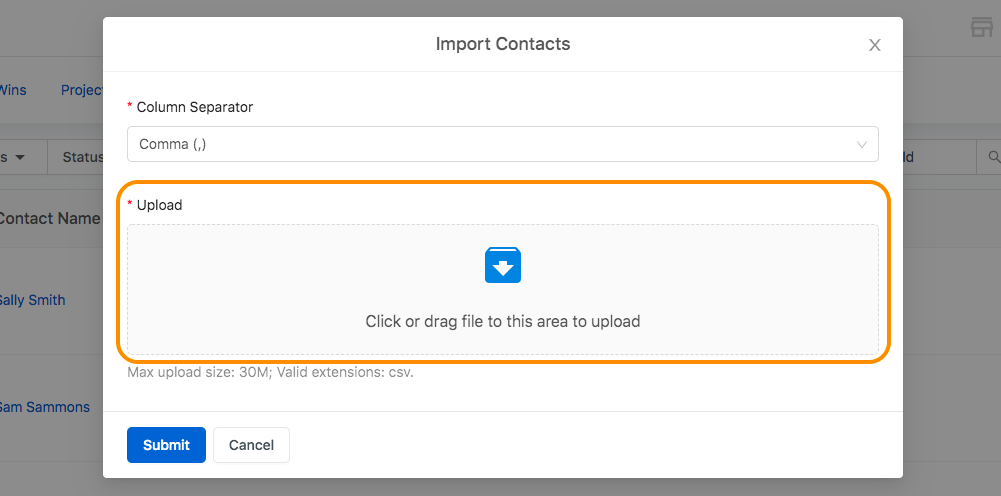 3. A pop-up will appear. Drag your file to the pop-up, or click inside the grey box under Upload to select your CSV file from your computer.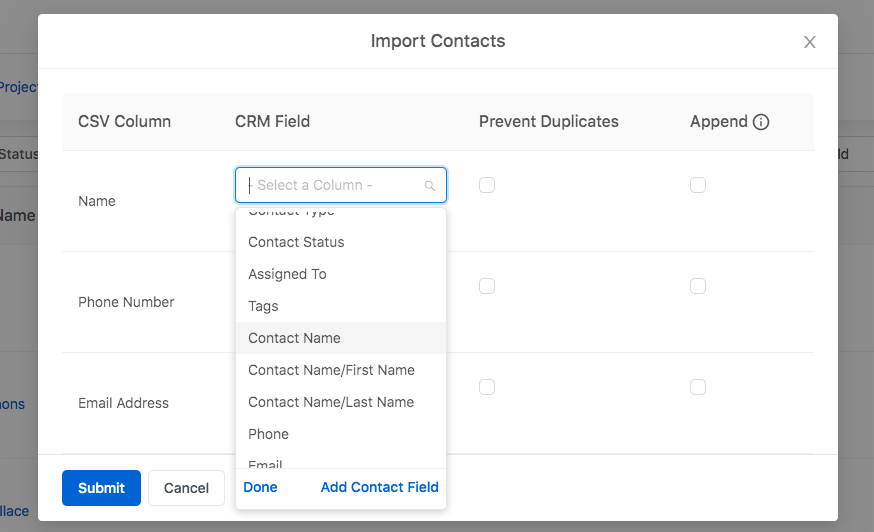 4. Next, you will need to match each CRM Field with the corresponding field on your form. This will ensure that all of the form fields on your existing CSV match with the fields in your CRM. The column all the way to the left, CSV Column, refers to the column in your spreadsheet. The column labeled CRM Field refers to the field in your CRM.
Next to each form field, select the relevant field where you would like the information to populate within your CRM. Important: Make sure you have not selected the same CRM Field more than once.
5. After you match each field, you can choose whether you want to "flag" entries that already match existing contacts in your CRM. It is usually recommended that you specify that the email address must be unique to prevent duplicate contacts from being created. To do this, check the box in the "Email Address" row in the Prevent Duplicates column.
6. Click Submit when finished.