If you add a new business location, you can quickly add it to your existing Marketing 360 Reputation account and manage reviews separately.
Add a New Business Location
1. From the Reputation app, click the Add Location button. This will direct you to your Business Information settings.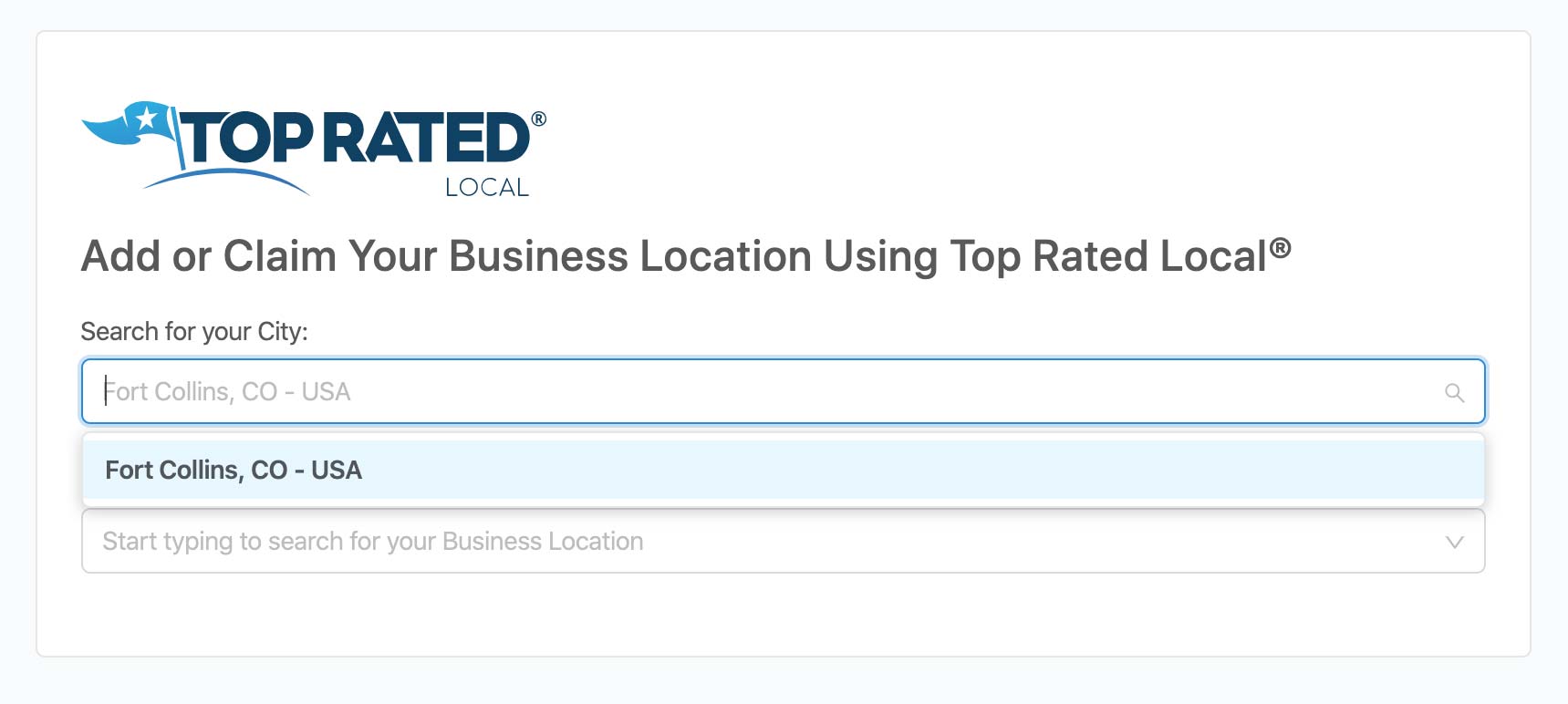 2. On this page, start by searching for your city. When you begin typing, a list of cities with Top Rated Local® listings will populate. Select yours from the list to move on to the next step.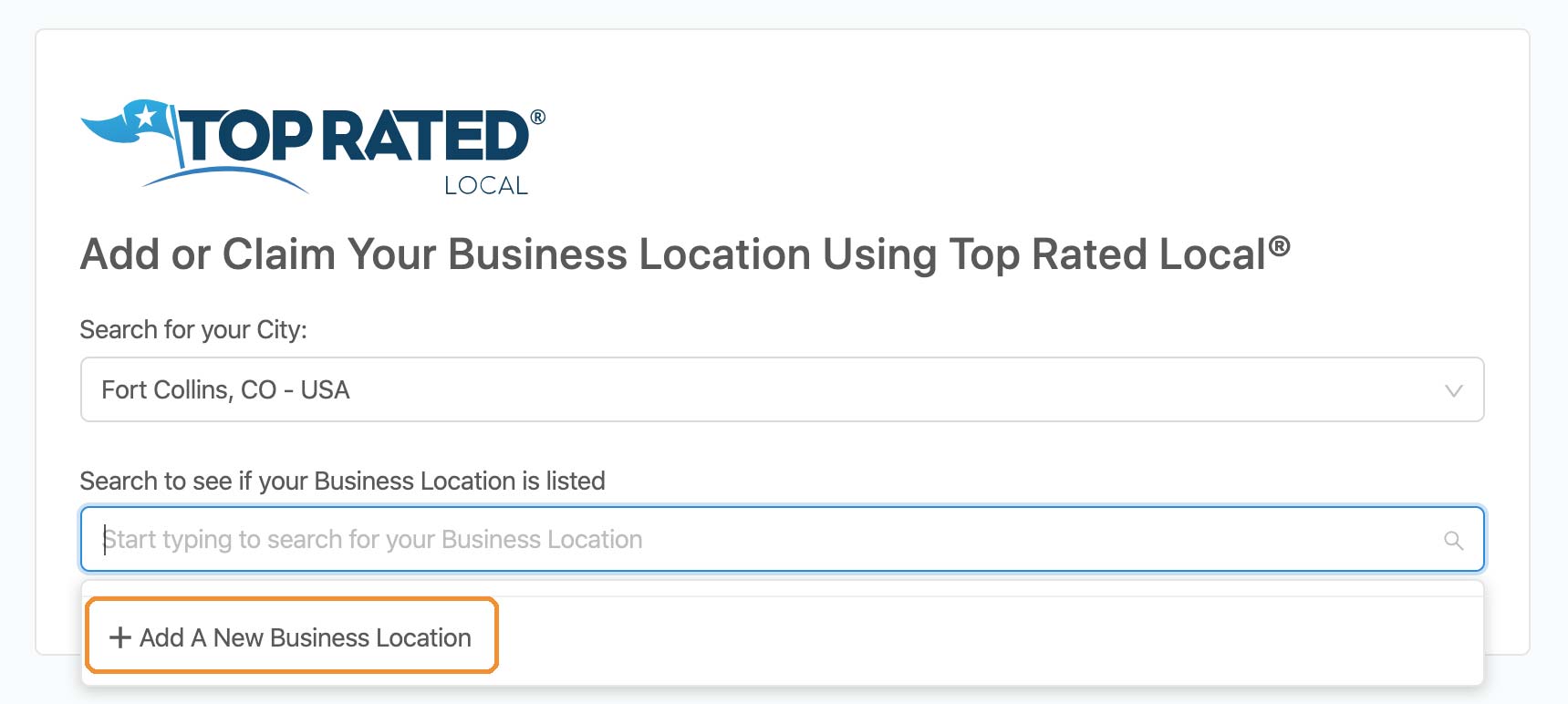 2. Next, search to see if your business location is already listed on Top Rated Local®. If your business displays in the results, click your business title in the search results to complete your profile and claim your business!
3. Enter your business details as requested. All fields marketing with * are required.
4. If you're still getting familiar with Marketing 360 and you'd like to get a tour of all the features and tools you can use make the most of the it, opt-in to a demo! This will connect you with a marketing consultant who can show you around and help you Fuel Your Brand with Marketing 360.
5. Once you've entered all the necessary details, read and agree to the terms, then click the blue Submit button.
When the Business Location has been successfully added to your Marketing 360® account, it will display in the drop-down list of existing Business Locations in the action bar near the top left corner of the page.