When setting up an email campaign, it is important that you make it as easy as possible for users to add their email addresses to your list. You can create a pop-up form on your website that prompts users to sign up for your email newsletters.
Log in to your Marketing 360® account to get started.
Create the Pop-Up Form in Marketing 360
®
1. Navigate to the Global App Bar in the top-left corner of the page and select Nurture from the drop-down menu.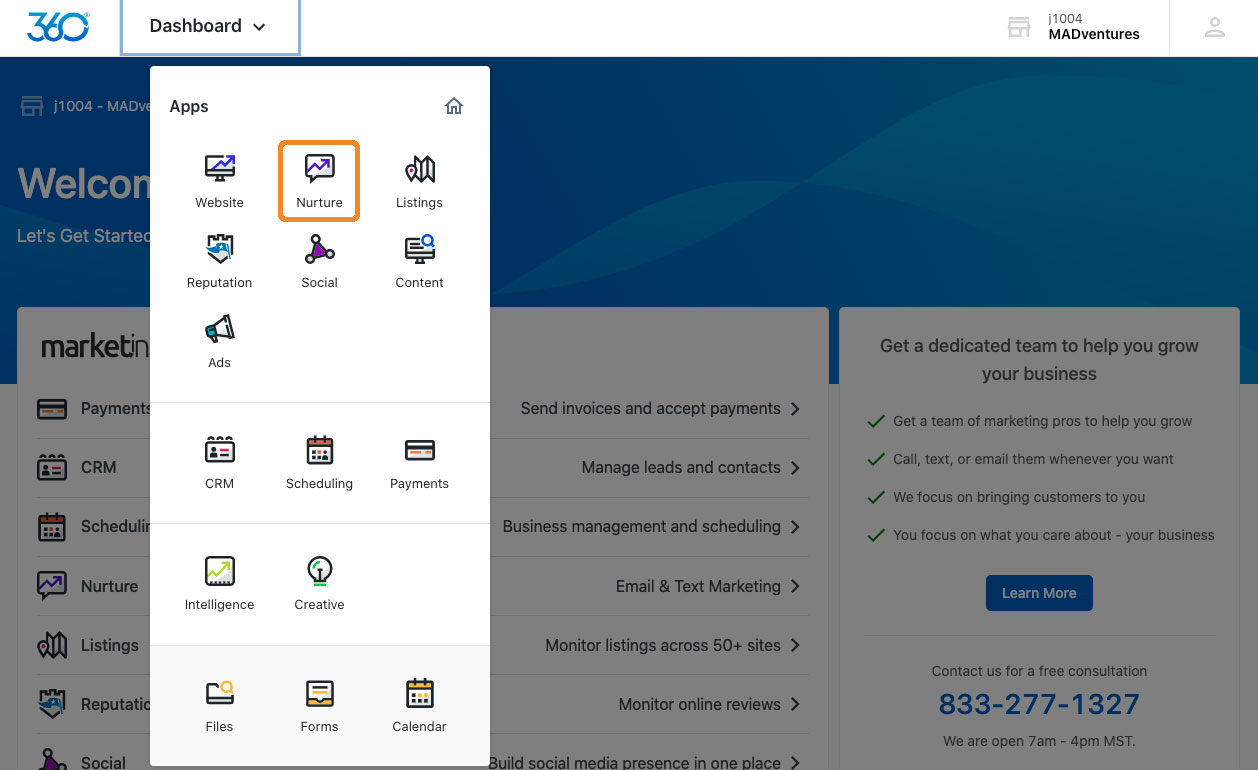 2. After navigating into the Nurture app, click on Email Marketing and select Email Lists from the drop-down menu.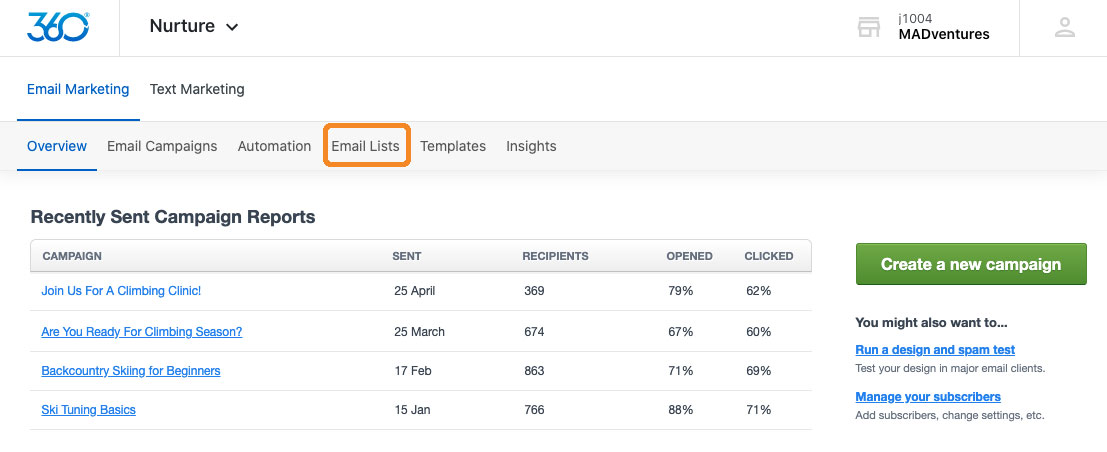 3. This page allows you to create or manage Email Lists. To create a pop-up form for a brand new Email List, click the button labeled Create a new list and follow the prompts to create your new list. If you would like to create a pop-up form for an existing Email List, skip to the next step.
4. Navigate to the desired Email List, click on the vertical ellipses (the three vertical dots) and select Add signup form.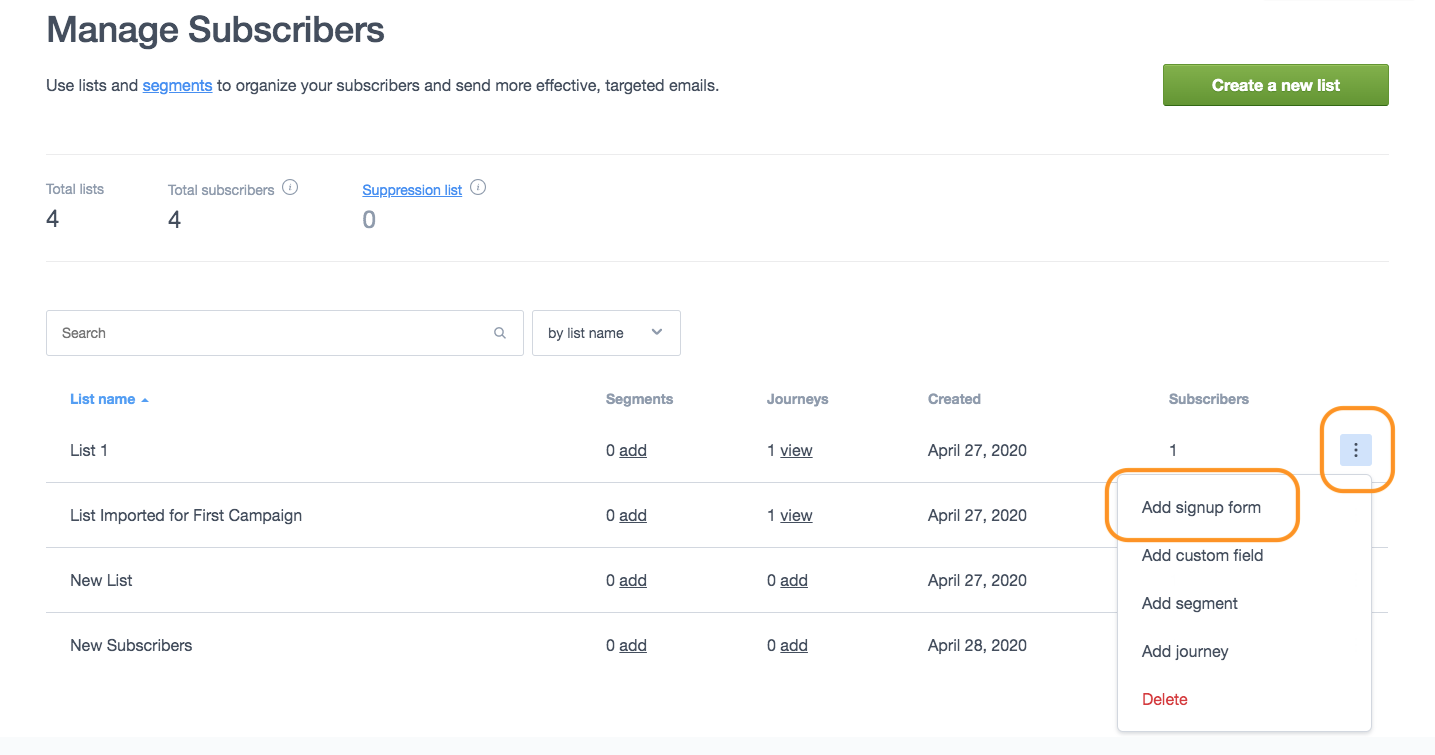 5. You will be directed to the signup form builder wizard. Select Your form will pop-up onto your site underneath the prompt asking How will your form be used?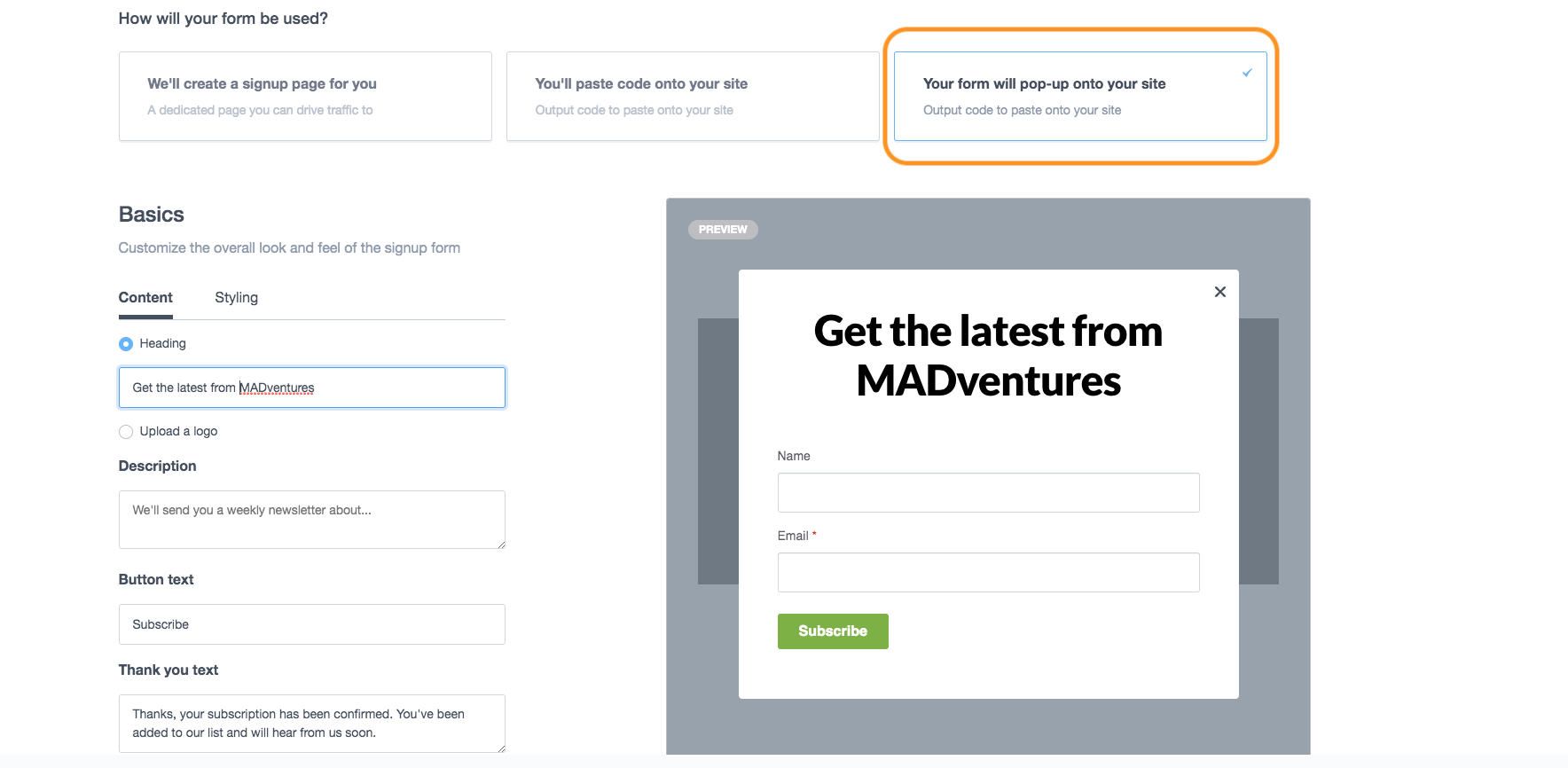 6. Use the signup form builder wizard to customize the appearance, verbiage, and styling of your form. When finished, click Save and publish.
7. At the bottom of the page, click the link labeled View code. Copy the code to a clipboard.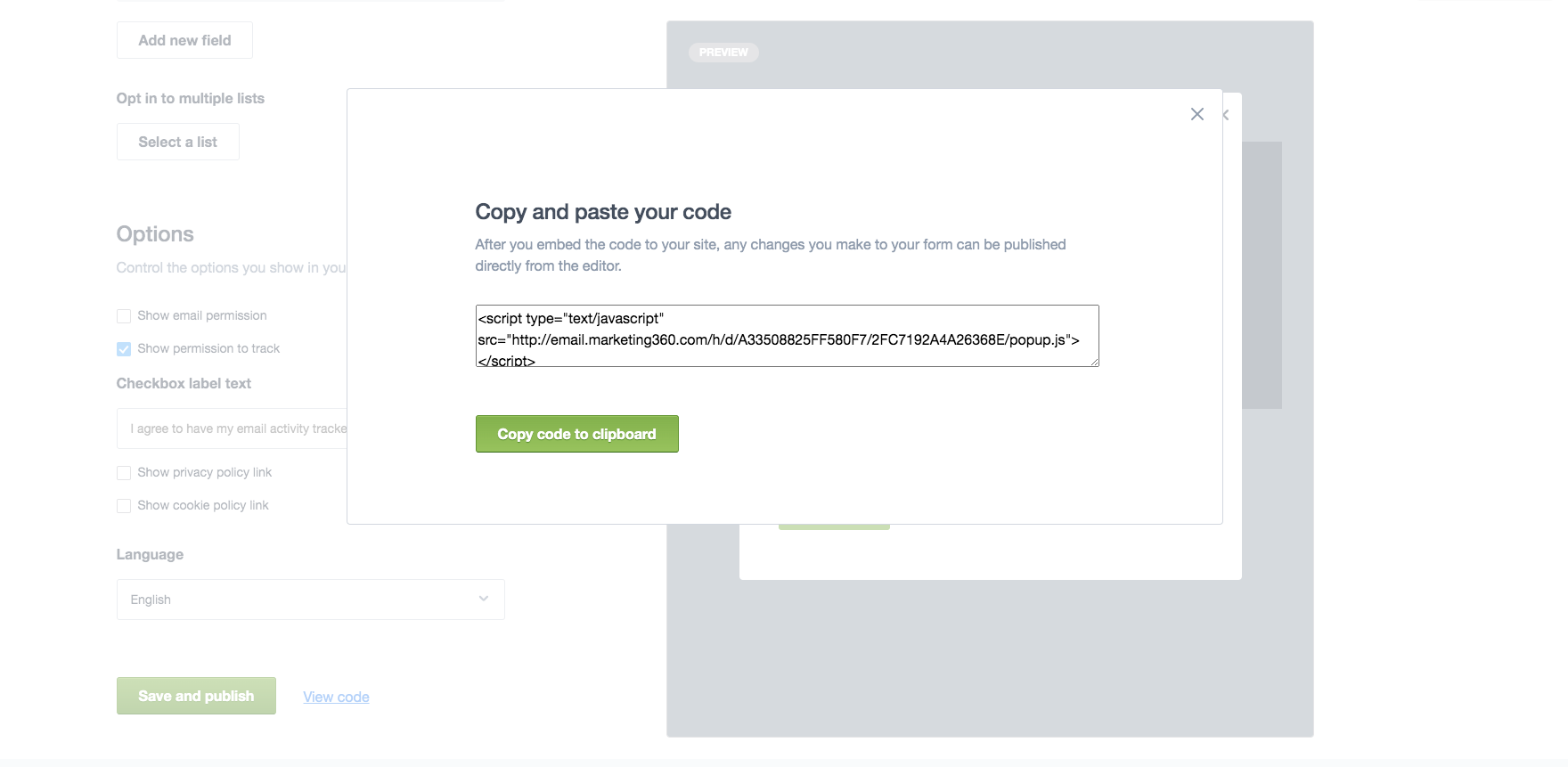 Embed the Pop-Up Form on Your Website
You will want to paste the code in the footer of your website, to ensure that the pop-up appears on every page of your site. You can send the code to your website developer to embed on your website. If your website is hosted by Websites 360®, then follow the instructions below.
Websites 360
®
If you have a Websites 360® site, log in to your Websites 360® dashboard.
1. Navigate to the Content panel, then select Footer in the top right-hand corner of the page, under Global Content.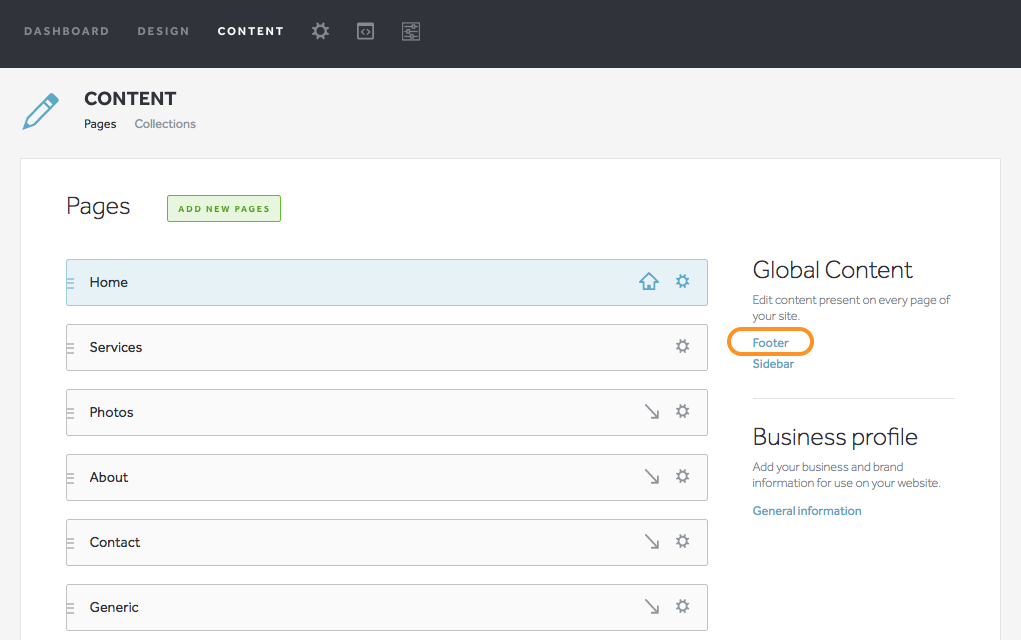 2. Once in the Footer settings, click on the green (+) button. Select HTML from the menu to create a new HTML Block.

3. In the HTML Block, place your cursor in the large text box, next to the number 1. Paste the pop-up form code on this line.
4. In the code you just pasted, look for the http and add an s to the end so that it reads https. It should look like the screenshot below.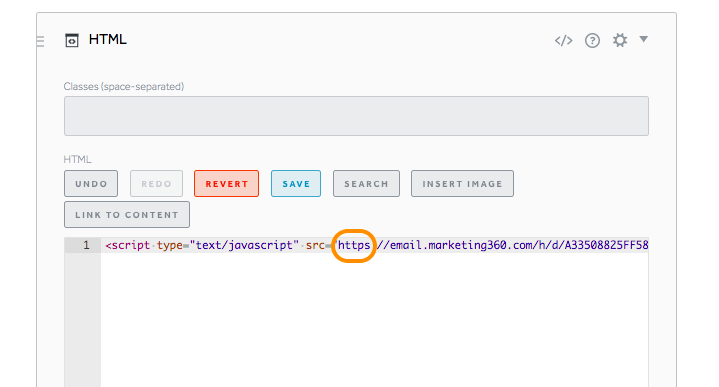 5. Click the blue Save button.
6. Click the green Publish button in the top-right corner of your Websites 360® dashboard to publish the pop-up form on your site.