Firstly, you will want to create a Thank You page within the CMS. This page is what your users will see after they submit the form. Creating this page will allow you to track conversions in Google Analytics.
1. Select the Content tool from the gray navigation bar.
2. Select Add New Pages, and add a new Generic page. Name it Thank You or something similar.
3. Write a short line or paragraph on your page thanking your viewers for submitting the form and confirm that it was successfully sent. Select Publish when done.
4. Open a new tab and navigate to your Thank You page, copy the URL from your browser
5. Navigate to JotForm.com, login, and select your form by checking it off and selecting Edit Form.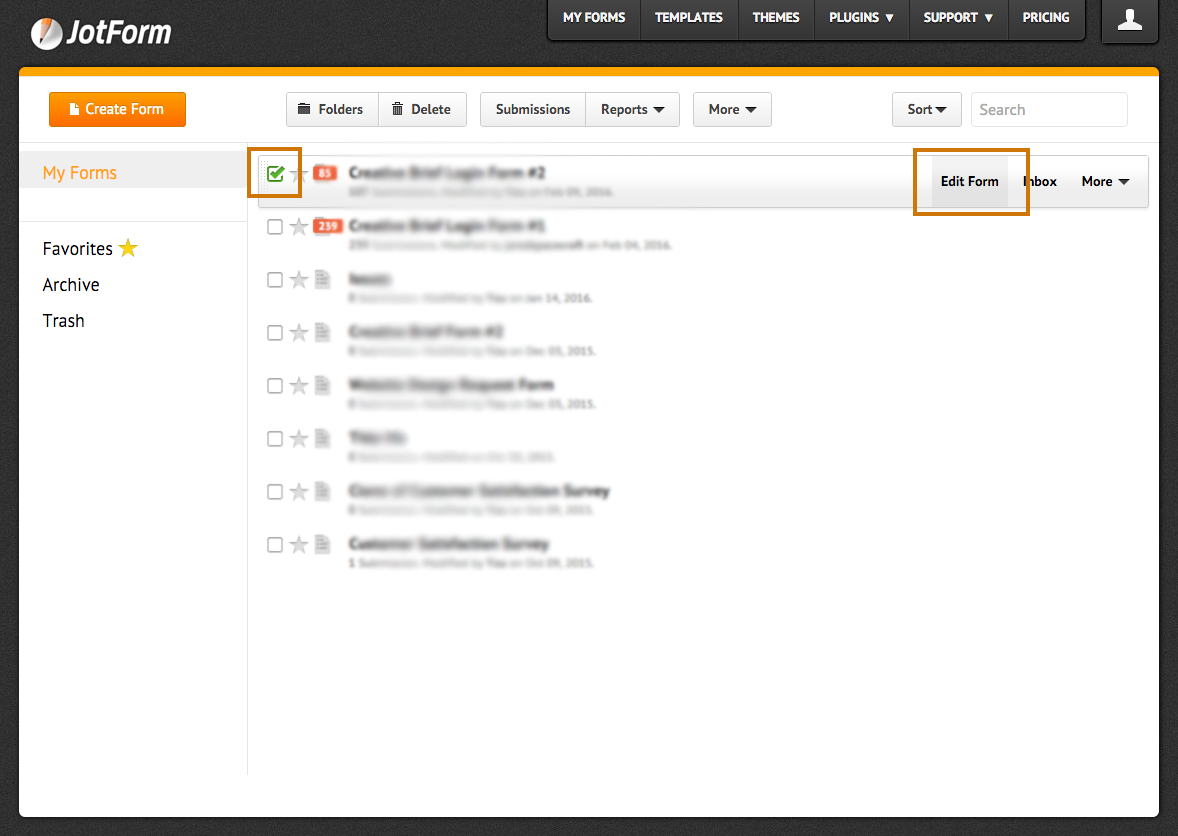 6. Select the Thank You button.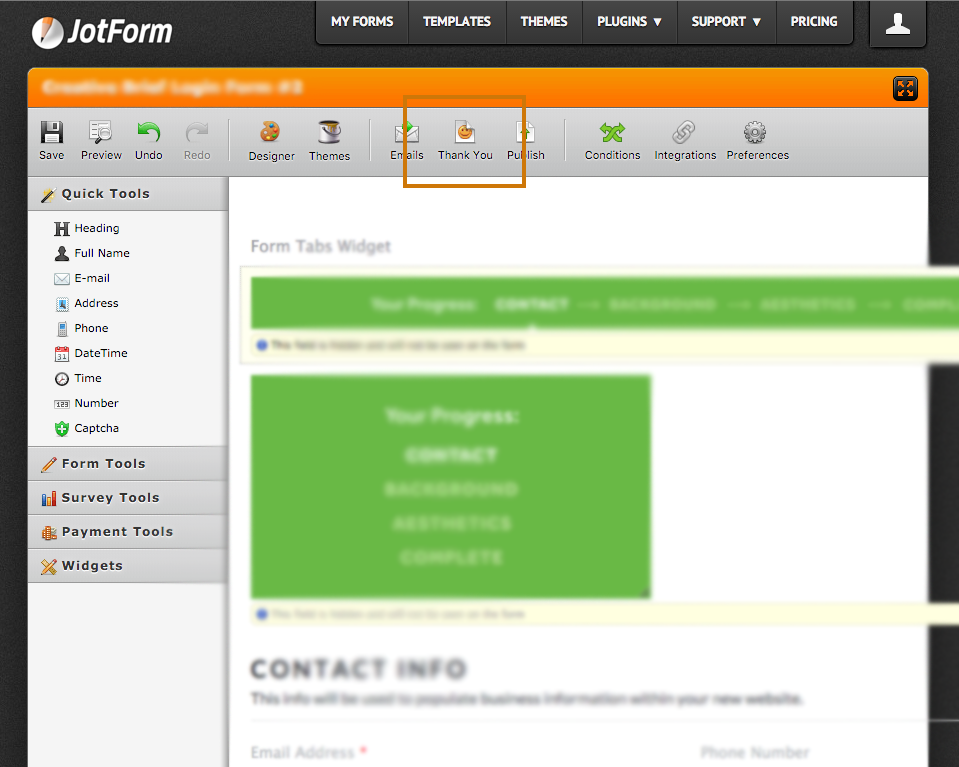 7. Select Change Page Link.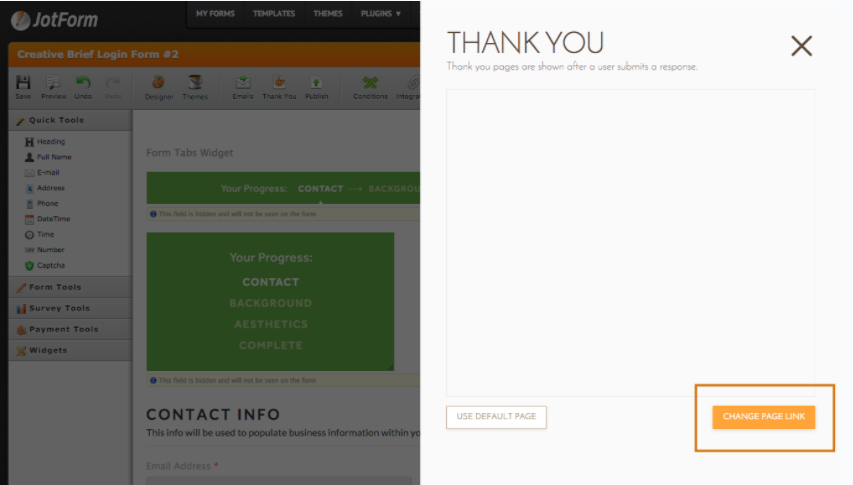 8. Paste the URL of your Thank You page that users will see after they submit the form and select Apply.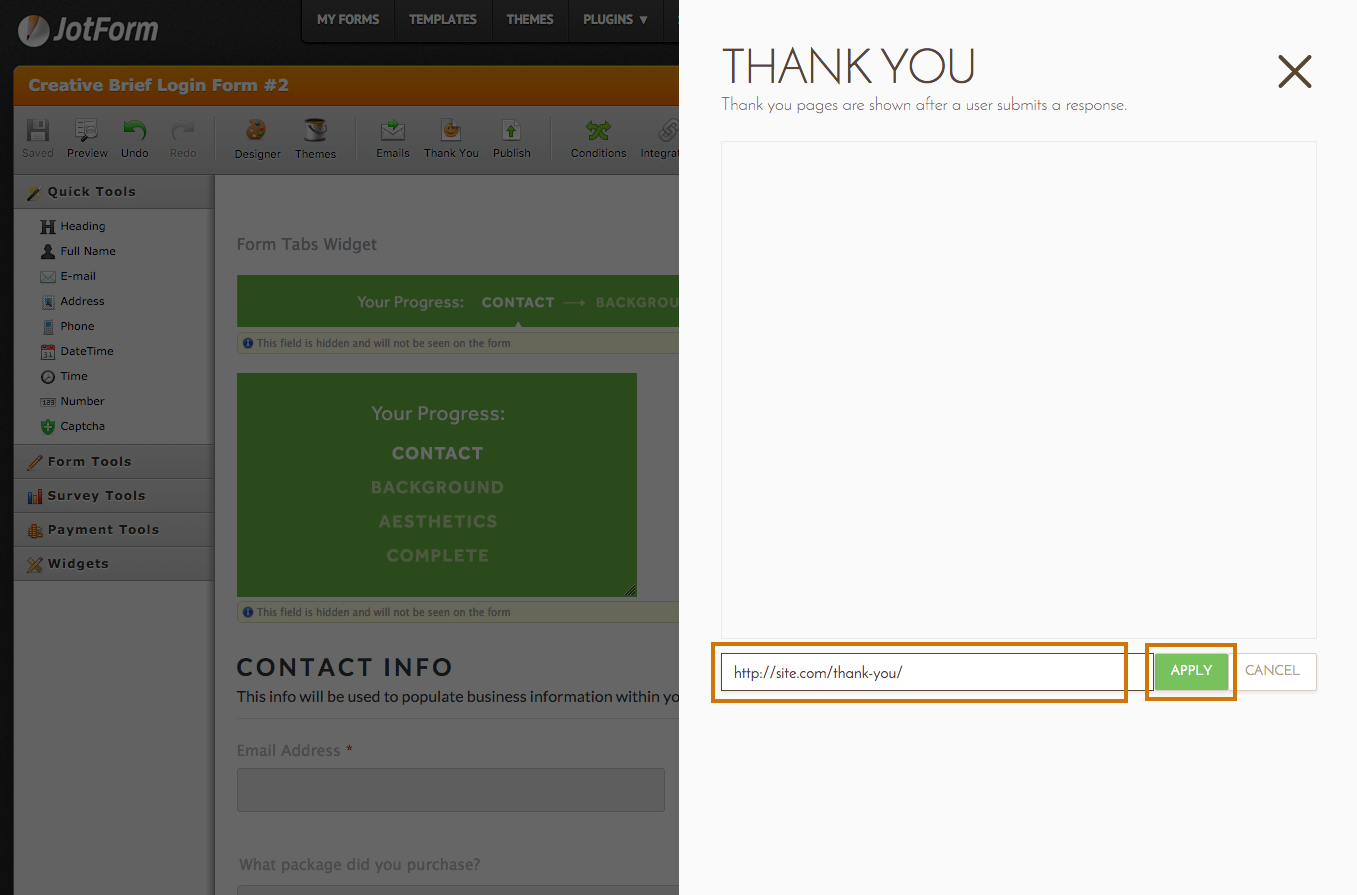 9. Select Save when done.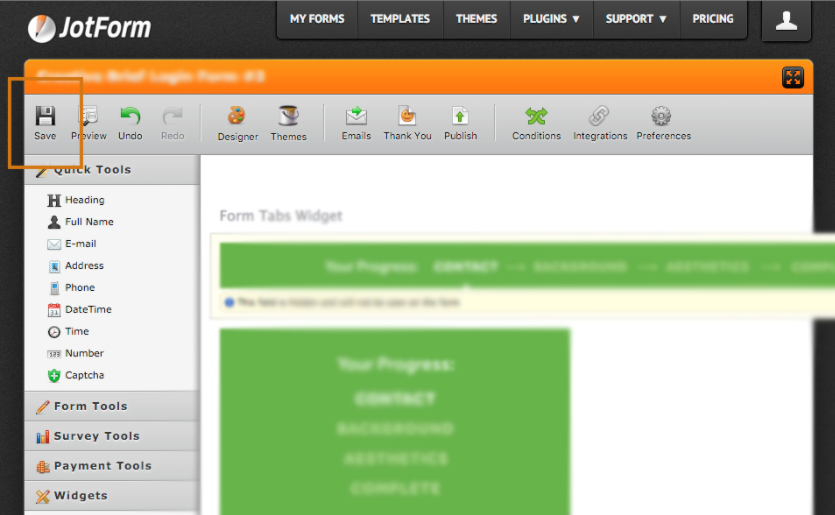 10. Now, navigate to Google Analytics and go to your site's data page.
11. Select Conversions on the bottom, righthand side. Then select Goal URLs under Goals: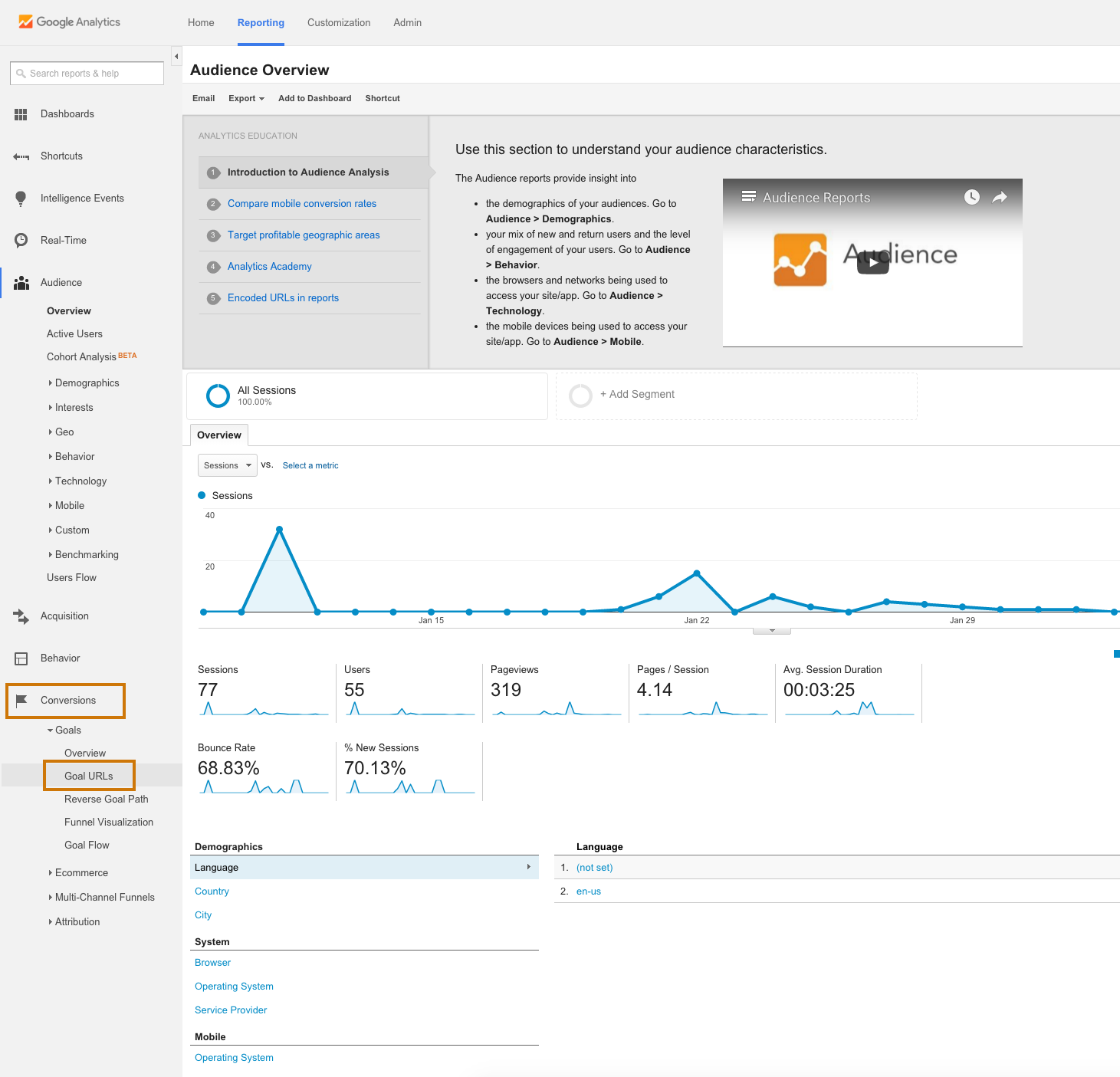 12. Select the grey Setup Goals button.
13. Select the red + NEW GOAL button.
14. Choose a template that suits your form, or select a custom one. Then select Continue.
15. Then, name your Goal URL. Then select Continue.
16. In destination, enter the URL of your Thank You page.
17. Select Save.
Done! You have successfully added a Thank You page with Google Analytics conversion tracking for your JotForm form.