Once you have claimed your Top Rated Local listing, you can update your business details by logging in to your Marketing 360® account and navigating to your Settings Overview dashboard.
View and Edit your Business Location details
1. After logging in to your Marketing 360® account, select your user icon in the top-right corner and select Settings.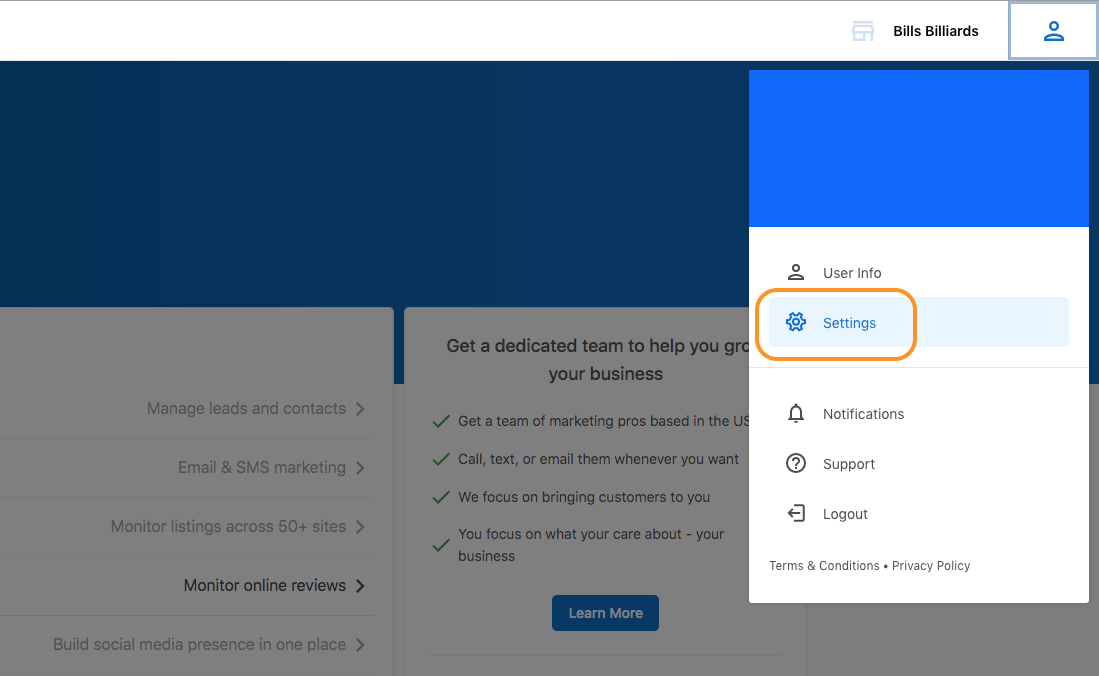 2. In your Settings Overview panel, click on Business Information under Global Settings.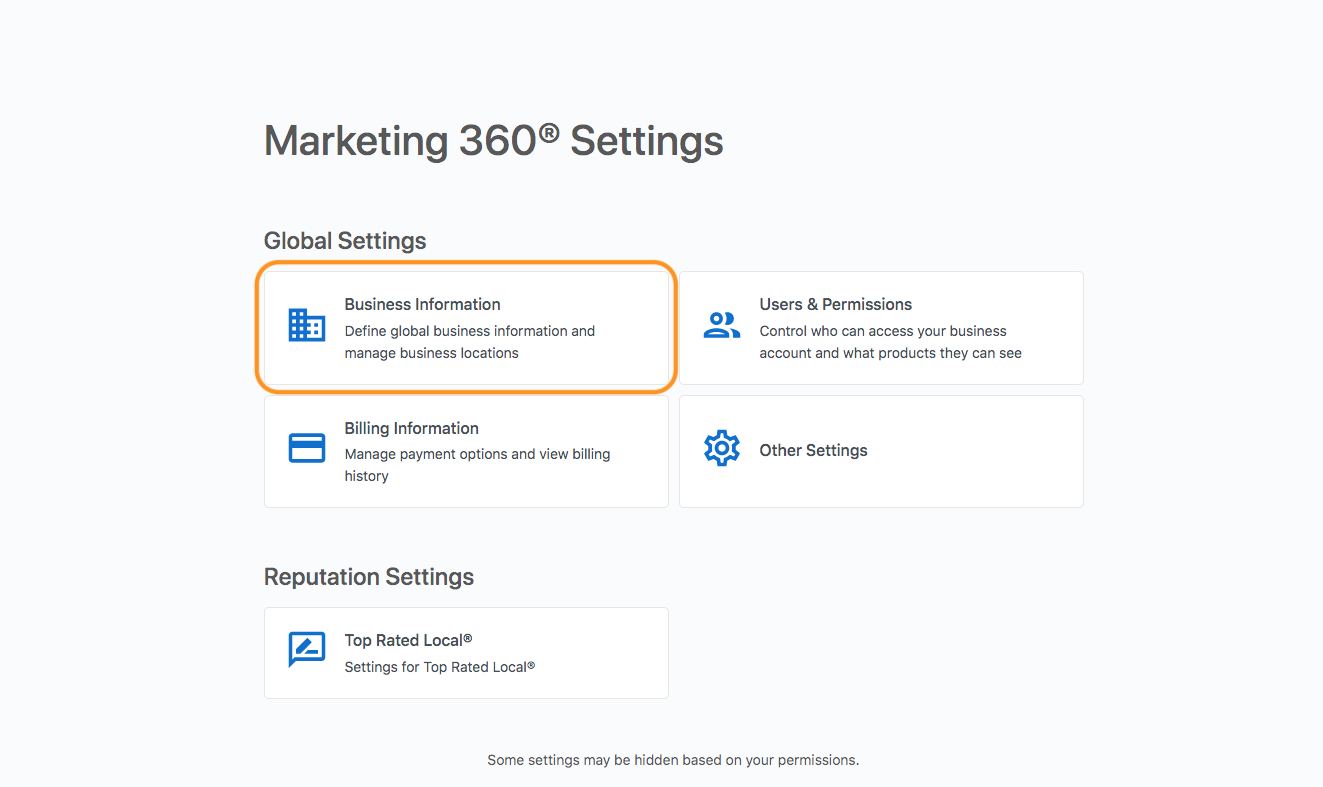 3. Scroll down to the bottom of the page to find your active Business Locations.
4. Find the Business Location that you would like to edit, then click the ⋮ icon on the right-hand corner. Select Edit from the dropdown menu.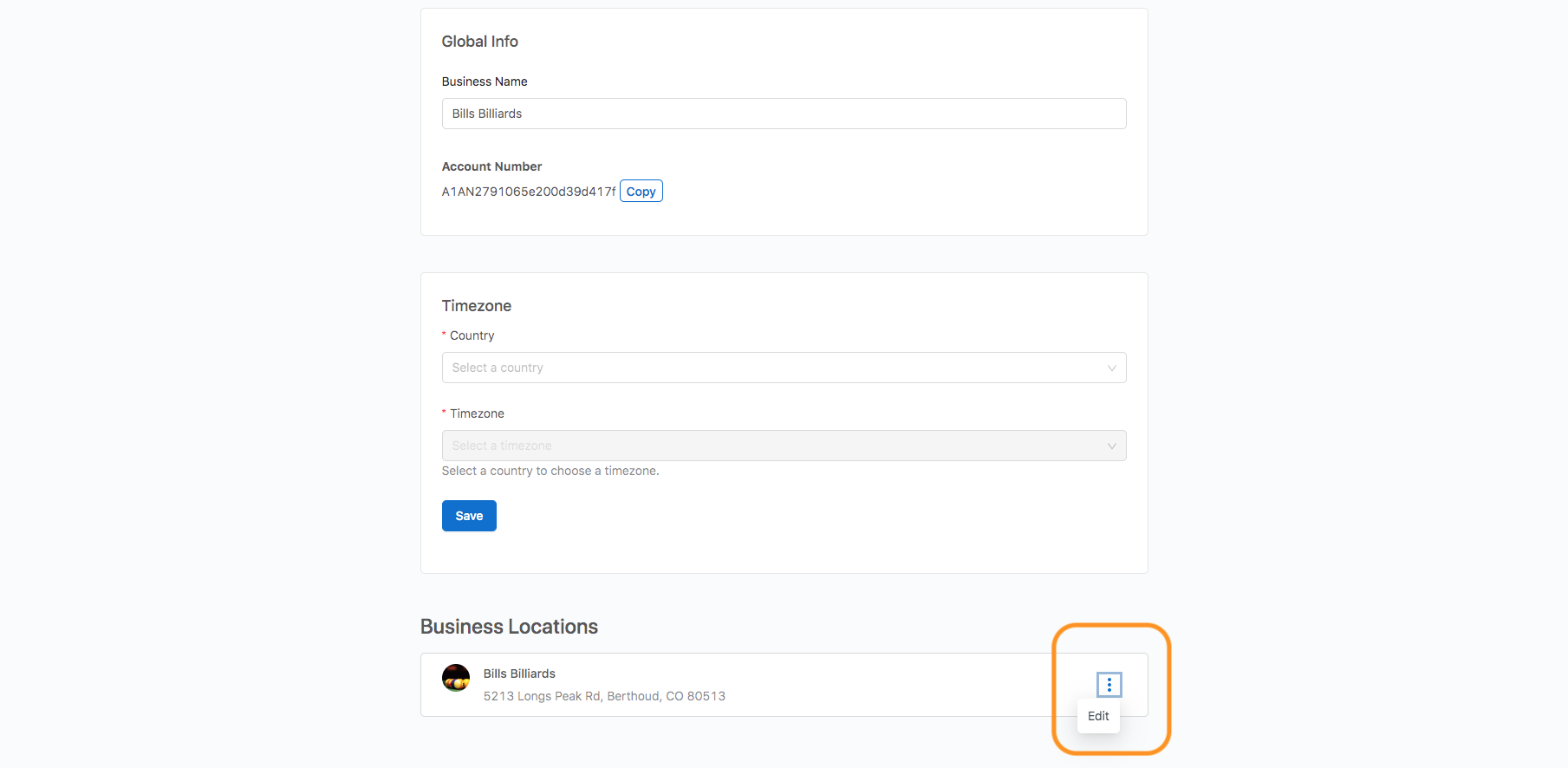 5. Edit your location's details as needed. When you are done making changes, click Update Business Location to publish the changes!
Updating your business details
On the Edit Business Location, you can edit the following assets:
Business Location Name
Your First and Last Name (for internal purposes only)
Your Email address
Business Phone Number
Business Website (don't have a website? We can help!)
Business Address
Logo
Category/Industry
Business Hours
Please note: changing your Business Name will also change the URL of your Top Rated Local profile, so be sure to update any links pointing to this profile. Changing your business name or address may also affect your Rating Score, so make sure that your third-party listing profiles are up to date.
If there is any additional information on your Top Rated Local listing that you would like changed, please select Report Incorrect Info. On the next screen, select I have a question about Reputation / Top Rated Local in the dropdown menu. Please provide as much detail as possible about your business listing and select Submit when done!