Any product can be prominently featured on your website's homepage or anywhere else with the Buy Now feature. Customers can select options and checkout right from the page!
Adding A Buy Now Widget to your Website
You can find the HTML code for Buy Now widgets in your Websites 360 Shop App dashboard. Once you select what options you'd like to display in the widget, copy & paste the widget code into your website. An animated walk-through and detailed instructions are listed below!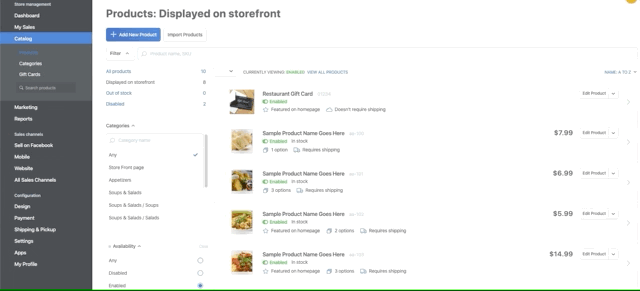 To begin, click Shop App from the Marketing 360 dashboard or from the App Menu near the top left corner of the page.
Click Catalog > Products.
Next, find the product you'd like to feature and click it to view.
Once you're viewing the appropriate product, click the "Buy Now" button tab near the top of the page.
Select the product details you want to display in the widget.
Select the appearance options. You can see the changes in preview as you go.
When you're happy with the widget, copy the code provided.
Paste the code into your website using an HTML widget.