Are you a member of the American Bar Association? If so, you can embed an ABA Badge on your website! You can choose to have the badge appear in the bottom-left or bottom-right corner of your website.

To add an ABA Badge to your website, you will need to copy your badge's code from within your Marketing 360® account.
Log in to Marketing 360®. Select the Global App Bar and click on Reputation to navigate to your Reputation Overview.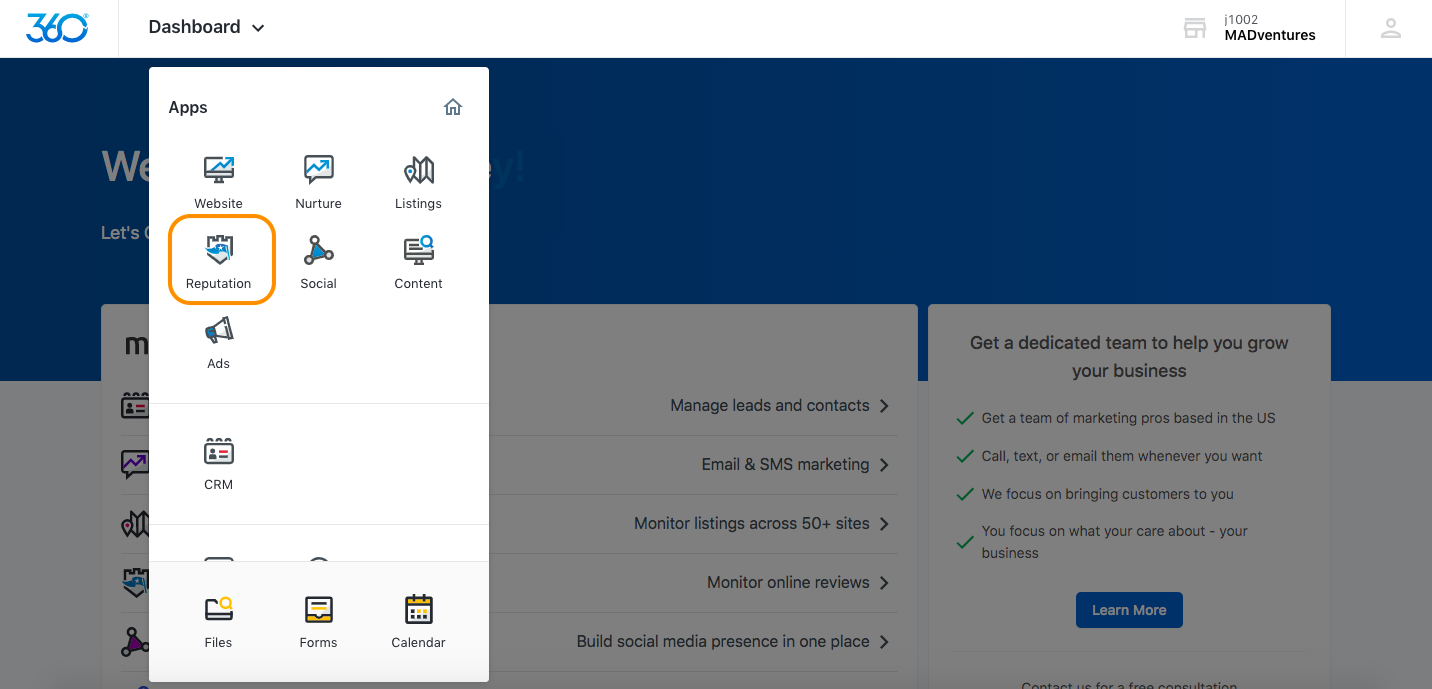 Next, click on the Widgets tab in the top bar to navigate to the Widgets page. This page displays all existing widgets and badges that have been added to an account.

Here in this list of widgets/badges, you'll see the ID for your widgets, the domain it was built to display on, and the type. To trigger the actions icon to interact with your widget, simply hover over the widget you'd like to modify. Click the ⋮ icon and then select Embed.

A popup window will appear with the widget's HTML code ready to copy. You can manually highlight and copy the HTML, or simply click on the blue Copy Embed Code button.

Now that you've copied the code for your badge, you are ready to add it to your website!
Once you have the badge code, send it to your Webmaster to add it to your website. Alternatively, you can paste the code into the <body> tag of your website. If you have a Websites 360 website, you can follow the steps below.
Add an ABA Widget to a Websites 360
®

Site

If you have a Websites 360® site, you can add the badge to the footer of your website.

1. Log into Websites 360, and then click on the Content tool in the top gray navigation bar.

2. Select Footer, beneath the Global Content area.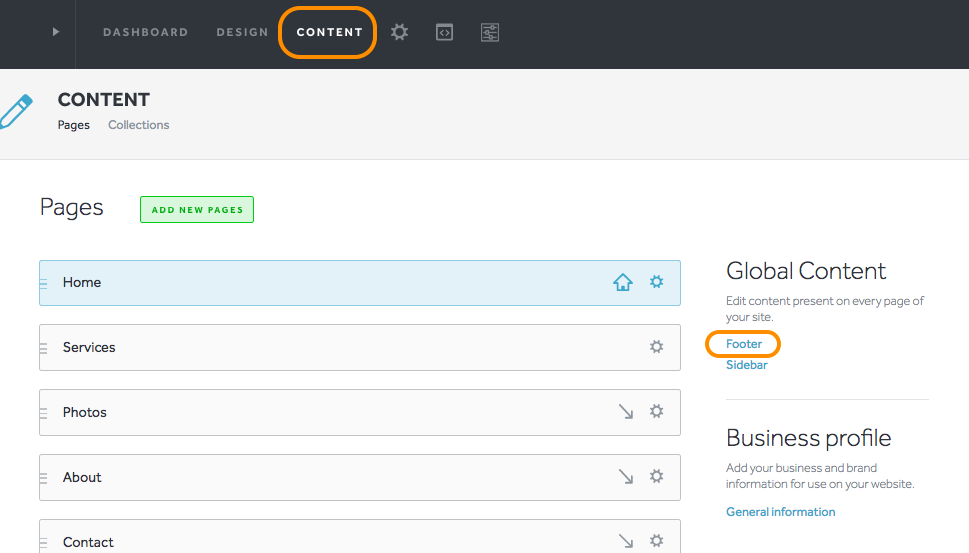 3. At the very top of the page, use the first green (+) button to add an HTML block. The block will load with empty fields.
4. Paste the code you've just copied into the second field of the HTML block.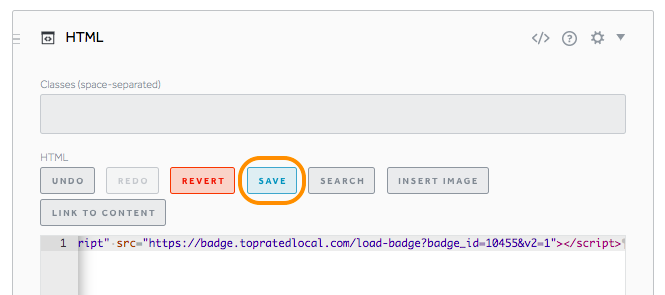 5. Click the save button and your badge will be saved to your website!
Feel free to preview your website within the Design tool before publishing your website.
Once you've previewed your website, click on the green Publish button in the top-right corner of the page to take your changes live!