The Calendar displays all of your CRM Tasks in an easy-to-read calendar format. You can even add new CRM tasks directly from the calendar view. It is a great way to keep your tasks and projects organized! Here is a quick overview of all of the calendar features.
To access your calendar, select the navigation dropdown window in the top-left corner of your screen and select Calendar.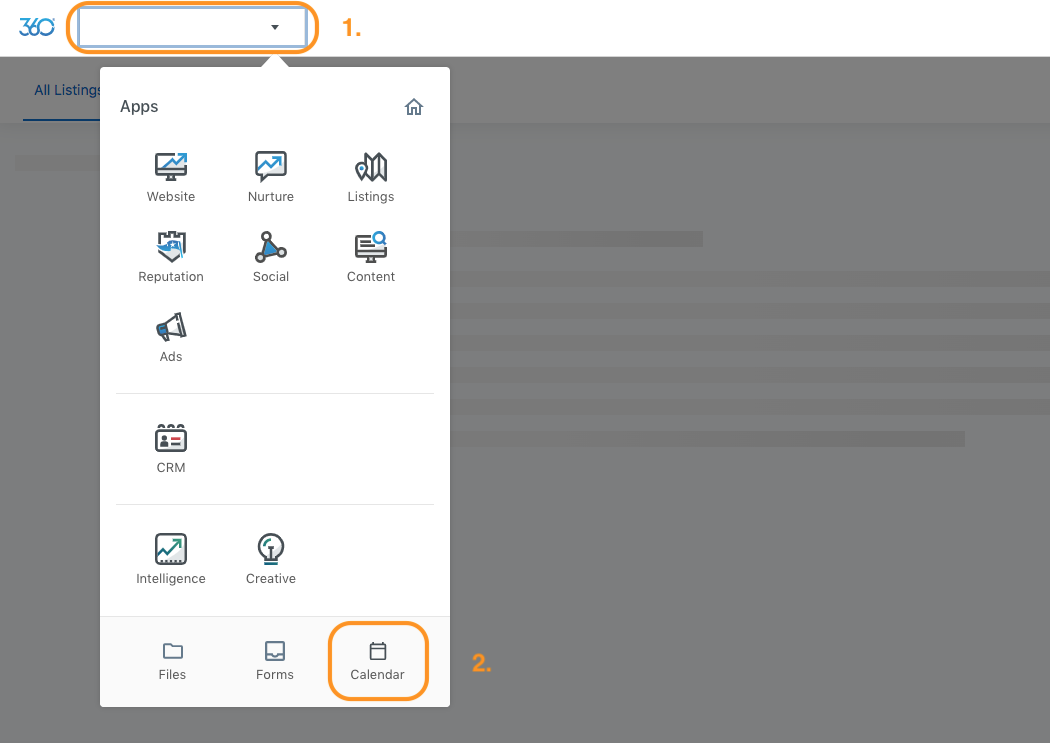 Organize your Calendar:
To stay organized, you can arrange your calendar by Month, Week, Day, or Agenda. You can also use the search box at the top of the calendar to search for specific tasks.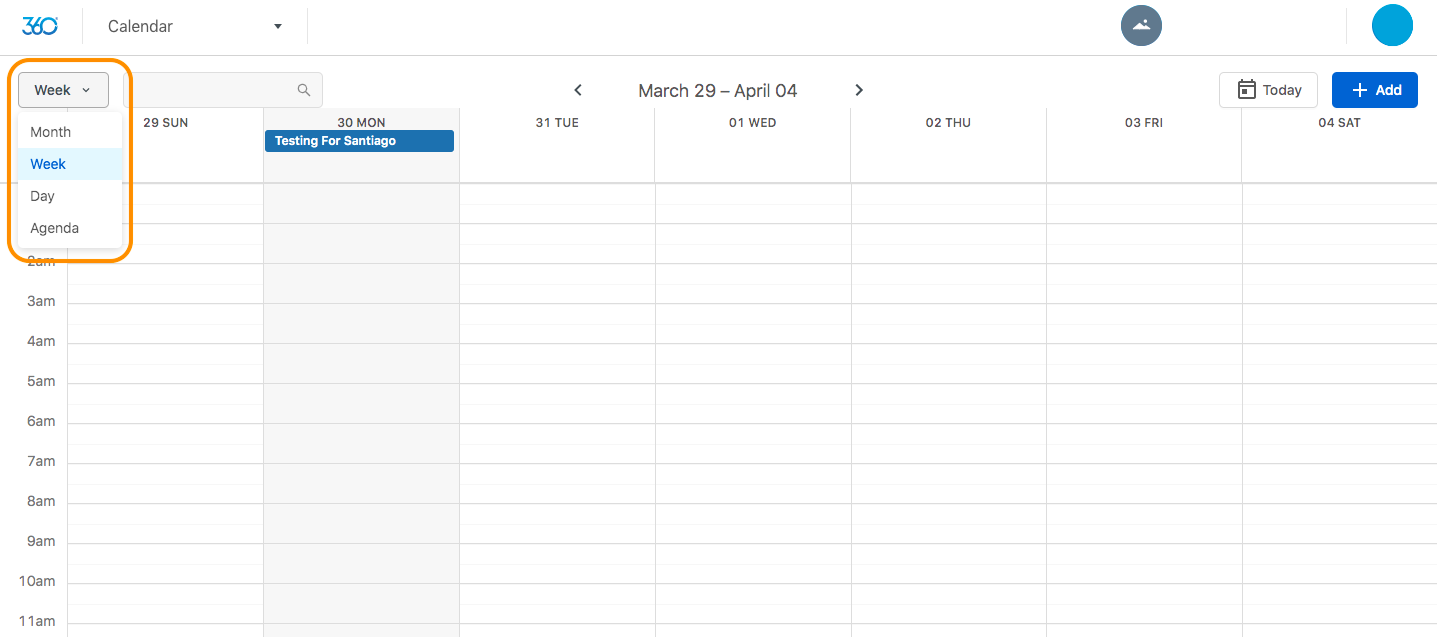 Add new CRM Tasks:
To add a new CRM Task from your Calendar, click the blue +Add button in the top-right corner of the screen.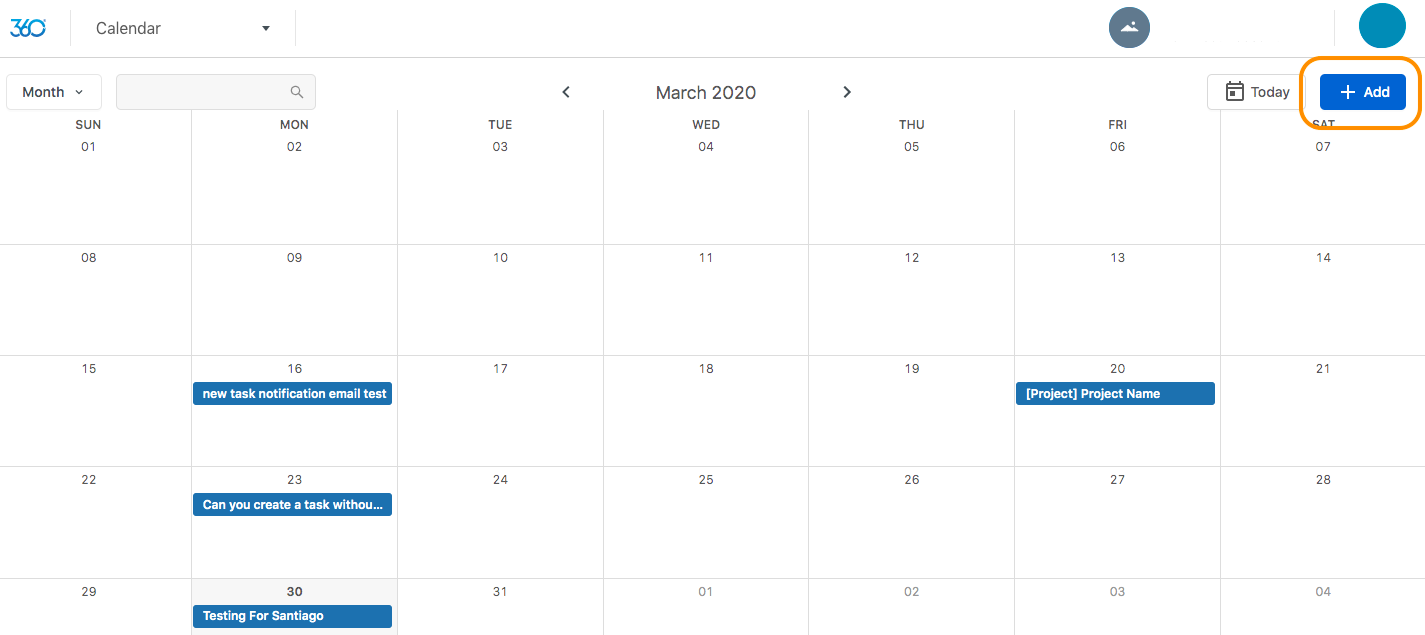 You will then see a pop-up that allows you to configure your new task.
Select Template: This dropdown contains all of your existing task templates.
Contact: Assign the task to a specific contact. When you start typing, a dropdown will appear.
Summary/Title: You can give you task a title or short description. Required.
Details: Add any miscellaneous information about your task here.
Link to Projects: Begin typing to search for projects to link the task to, if applicable.
Link to Deals: Search for deals to link the task to, if applicable.
Attachments: You can drag a file to this box or click to upload a file that you would like to attach to the task.
Assigned to: Choose which user you would like to assign the task to. A dropdown menu featuring all of your users will appear when you click in the box. If you would like to assign all users to the task, check the box next to "Select All". Required.
Time Span: Select when you would like the task to start and end.
Repeat every/Repeating Ends On: If this is a recurring task, you can schedule it for certain dates and times.
Keep Task Private: If you would like to keep the task private and not visible to other users, check this box.
Remind me: This is where you can control when you will receive a reminder before the task starts.
Click Submit when finished.