The submissions page on the Forms app lists all submissions to the form.
When in the Forms app, you can navigate to your form submissions by clicking the Submissions tab. You will see a list of all successful form entries. To view a user's full form submission, click View.
Looking for a specific submission? Search any submitted value using the search box.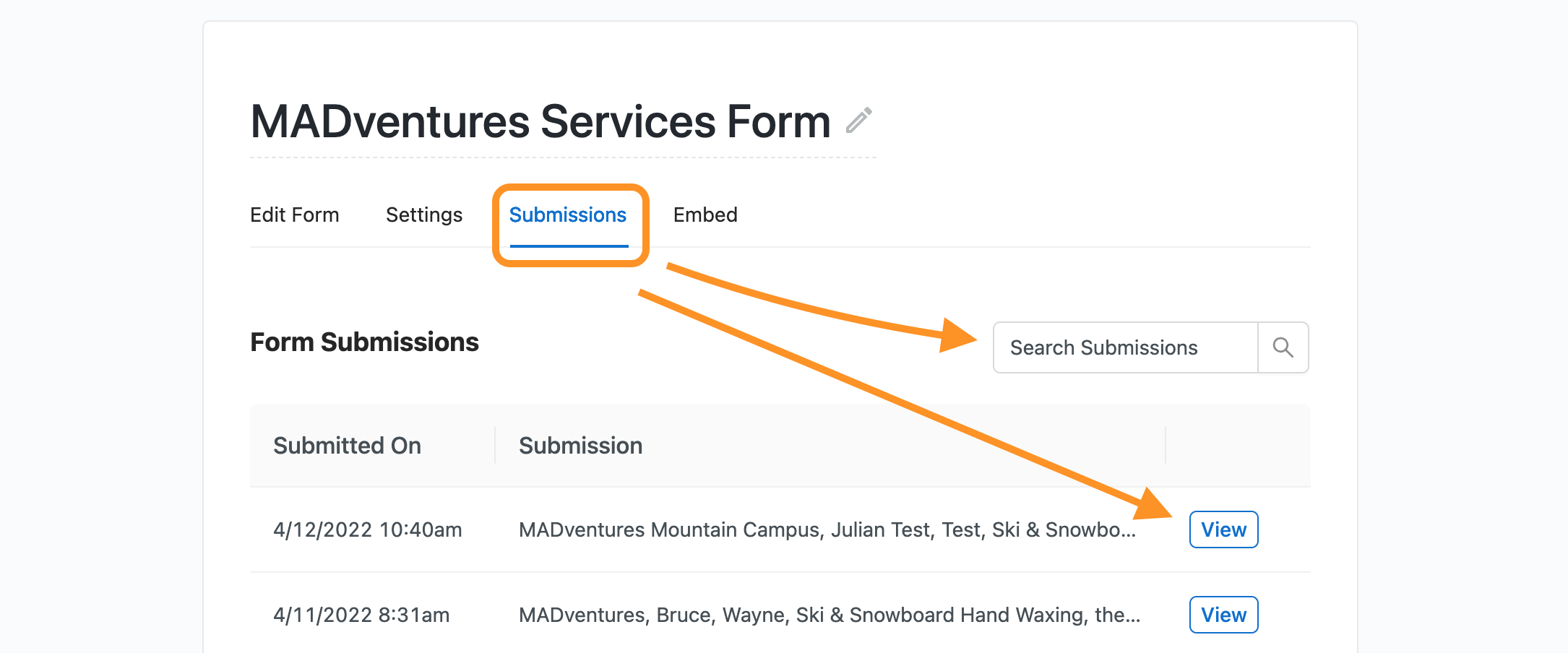 You may also view your Forms submissions from the Marketing 360 Forms page in the CRM Leads Inbox.
From the Leads Inbox, click on the Submissions link next to a form to view that form's submissions. You can also search your submissions using the Search box.