There are two ways to add products to your store: manually or in bulk. Manual entry requires you to add each product one by one. However, if you're transferring from another e-commerce solution or already have your products listed out in a spreadsheet, a bulk import with the help of product import may be your best option.
Adding a Single Product to Your Store
To begin adding products to your store, click Shop App from your Marketing 360

®

dashboard or from the App Menu in the top-left corner of the page.
From your Control Panel, click Catalog > Products.
Click + Add New Product.
Enter the main product details: Name, SKU, Description and Price.
If you're selling products that will be shipped to customers, enter the Weight.
Add in image to best display your product
On the right-hand sidebar under Stock Control, you can set the number of items that you have in stock if your product is limited.
Click Save.
Uploading Product Images
You can add an unlimited number of images to every product in your store. We recommend using JPG, PNG or GIF images. The better the quality of your original images is, the better result you'll receive.
From your Control panel, click Catalog > Products.
Click on a product to edit.
Click Upload Images.
Select the necessary number of images for the product: hold down the Ctrl key on Windows or Command key on Mac OS to select multiple images or hold down the Shift key to select a group of images.
Click Open.

When you add multiple images to a product, the first uploaded image is considered the main product image. The main image appears in product list and product page.
If you want to change the order of images, you can drag them in the product management page. To set any picture as the main product image just place it first.


After your images have uploaded, click Save.
You can also customize the appearance of images in your shop dashboard on the Design page:
Pick the size and aspect ratio for the main images in the product list.
Choose if additional images should appear in product pages in the form of thumbnails or full-sized images.
Choose if you want to show additional images on hover in the product list.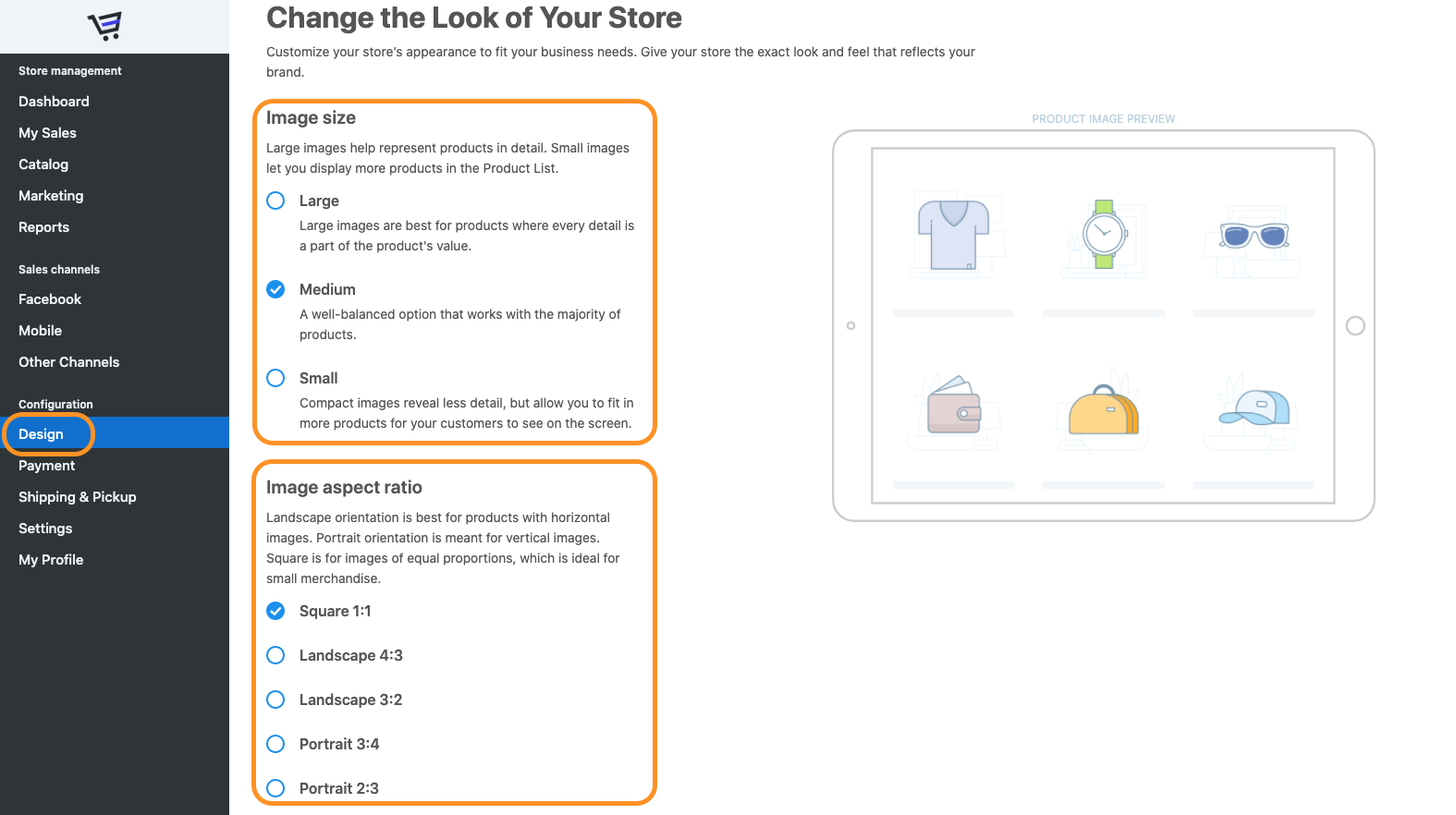 If you choose to show additional images as thumbnails on product pages, your store customers will click a thumbnail to view the full-size version.
All images are automatically resized to fit the customer's screen. This allows seeing the whole image without scrolling. If the original image is bigger than the resized image, a customer can click + to see the image in its original size.
Adding Products Using CSV import
You can add products to your store in bulk using the import feature. If you have a CSV file with your products, you can just upload it to your Control Panel and the products will appear in your store.
Here are step-by-step instruction on how to import your products.