You can schedule or unschedule a social post directly from the Calendar on the Social App.
Schedule Posts
To schedule a social post, navigate to the Social App and and select the Calendar tab at the top of the page.

On the Calendar, all created posts will appear. To find posts to schedule, you will need switch to either the "Day" or "Week" view and filter the calendar to only show unpublished posts.
Click the "date" selection dropdown menu on the top-right corner of the Calendar, and select either Week or Day from the menu.

Click Filters on the top of the Calendar and select Post Status from the dropdown menu.
Check the box labeled Draft. This will display only your draft posts that have not yet been published.

Now, you can find the post that you would like to schedule:

From the "Week" view, hover over the desired post and select the Schedule button that appears.
From the "Day" view, select the Schedule button that appears on the bottom-right corner below the post.
Unscheduling Posts
Posts can only be unscheduled from the "Day" view in the calendar.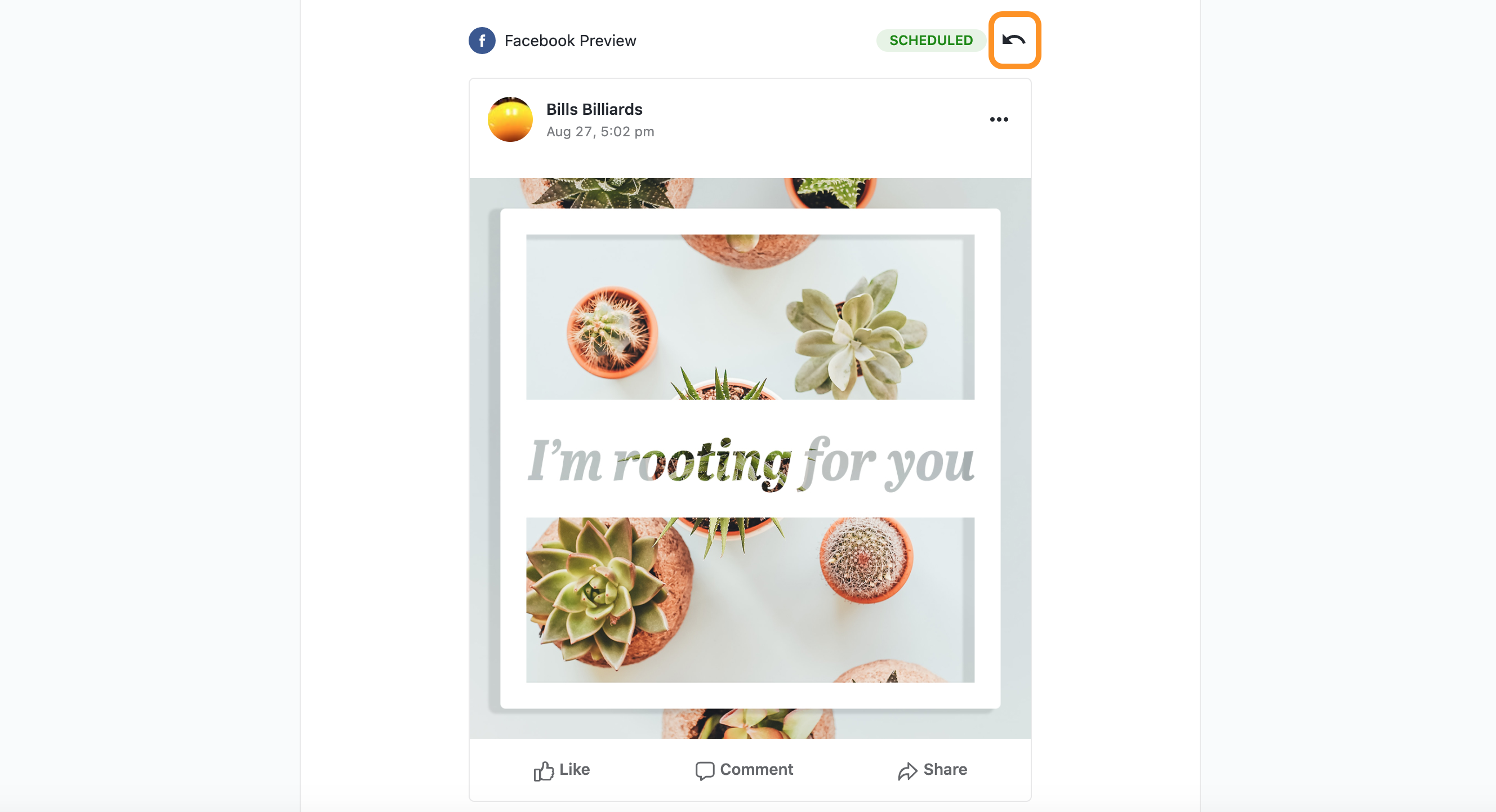 Unschedule a single post by clicking the

icon above the post. This will change the posts's status tag to "Draft".
Bulk-schedule or unschedule posts
You can bulk schedule and unschedule draft or pending social posts from the "Week" view of the social calendar. Here's how:
Visit your Social Calendar week view.


Select the posts you would like to edit using the checkbox on the top right corner of the post. Or, click Select All at the bottom of the page to select all applicable posts at once.


Tip: Only want to edit posts on a certain platform? Use the filtering capabilities to quickly filter posts, and then click the Select All button.
You may select/deselect individual posts based on which ones you want to manage, or click Deselect All to clear your selections.
Click the desired action button on the bottom of the page. Note: Users with contributor-only access will only be able to send posts for approval.