The Scheduled page in the Social dashboard displays all posts that have been approved for posting. Use this page to monitor the social media content that's about to be published.
To access your list of scheduled posts, log in to Marketing 360, and select the Social app from the Global App Bar in the top-left corner of the dashboard. On the Social dashboard, select Scheduled at the top of the page.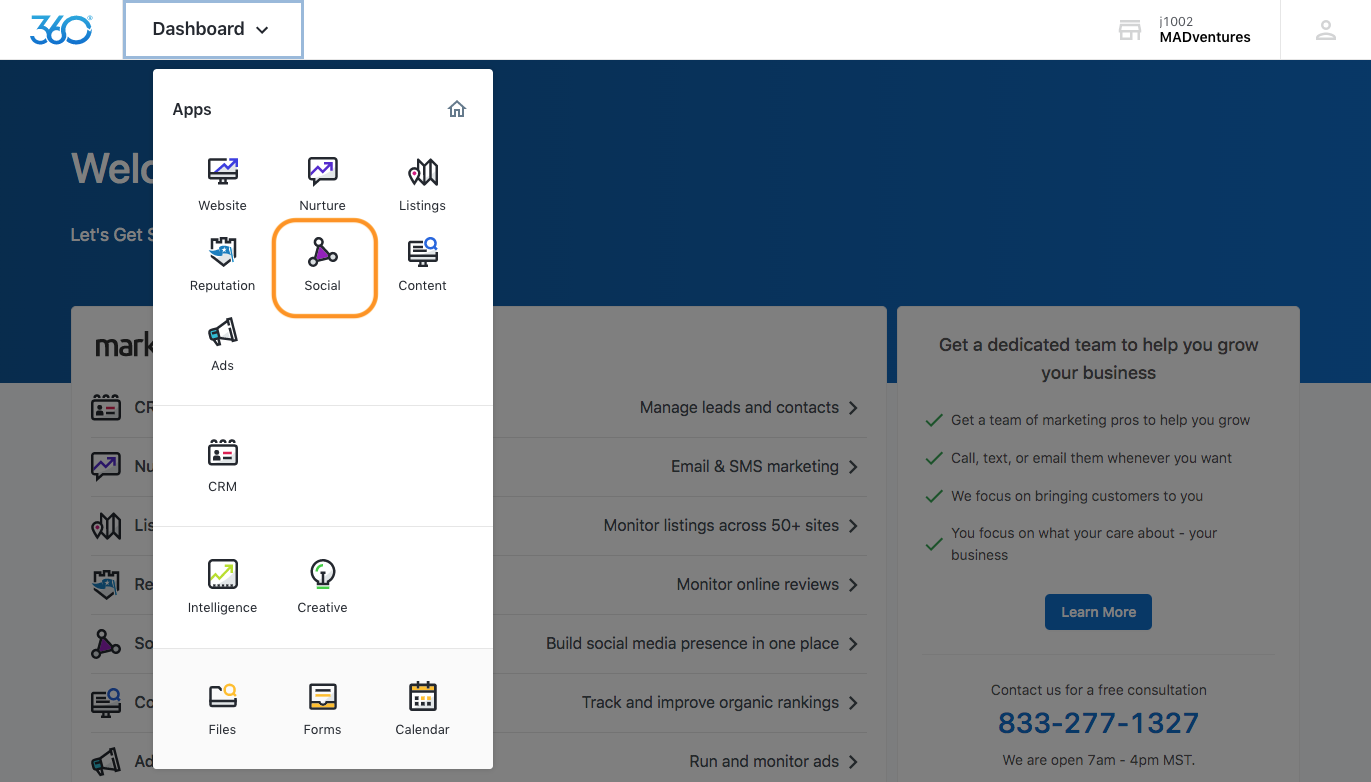 What Happens When a Post Is Not Approved?
If a post's publish date passes before it's approved, it will display on the Scheduled Posts page with an orange alert that reads "The scheduled time for this post has passed!"
Unscheduling Posts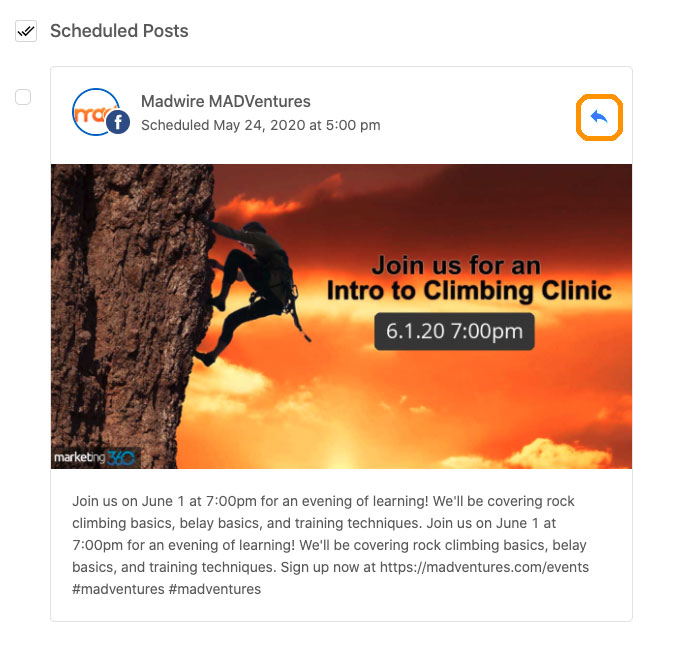 Unschedule a single post by clicking the

icon next to the post.
If you need to unschedule everything, you can also click the icon to select all scheduled posts, then click the Unschedule button near the top right corner of the page.
Both options will send the post(s) back to the Drafts page.