If you are trying to claim your Top Rated Local business listing or be added as a user to a listing, you may need to verify your affiliation to the business with Top Rated Local.
To verify your affiliation with your business, please submit a support request here. You have two ways to verify:
Send an email from an email address that matches your business name. Simply state that you would like to claim/be added to the listing. For example, if your business is named Bill's Billiards, any email address ending in @billsbilliards.com would suffice.
If you do not have an email address that matches your business name, then you will need to provide documents that prove that you own/are affiliated with the business. Please attach a picture or scan of any bills or mail that includes your business name and location. This can include a utility bill, business license, property tax record, lease agreement, etc. Below: An example of the information to include.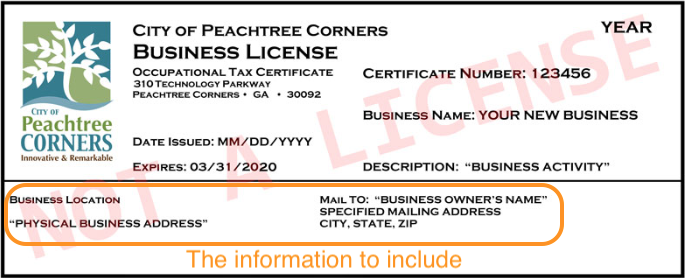 If you have any additional questions about verifying your business or making changes to your listing, please reach out to support@marketing360.com to speak with our support specialists.