Top Rated Local® allows customers to add a business to the platform so they leave a review. If a customer adds your business, it's still up to you, the business owner to claim it so you can manage your reputation.
To manage reviews using Marketing 360® Reputation, your Business Location must be included in Top Rated Local® and claimed by you, the business owner. To effectively manage the reputation of multiple business locations, you should create a Business Location for each location separately.
Create a Marketing 360 Account to Get Started
If your Business Location is not yet included Top Rated Local®, you first need to add it to the platform.
1. If you do not yet have a Marketing 360 account, navigate to Get Listed at the top of the screen and click Add Business Free. If you do have a Marketing 360 account, then skip to Step 4.

2. Click Create your FREE account. Enter your company name, your name, email address, and create a password to create your Marketing 360 account and submit your business listing.
3. You will receive a verification email from Marketing 360®. Follow the link in your email to sign in.
4. You will be directed to Marketing 360®. From there, find the Top Rated Local click Get Started.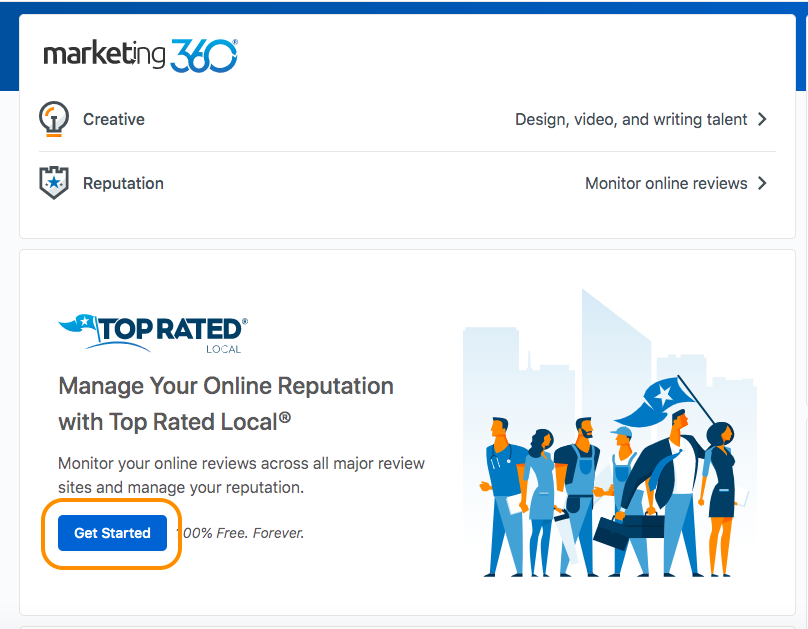 5. Navigate to Add, Claim or Link to a Business on Top Rated Local and click Start.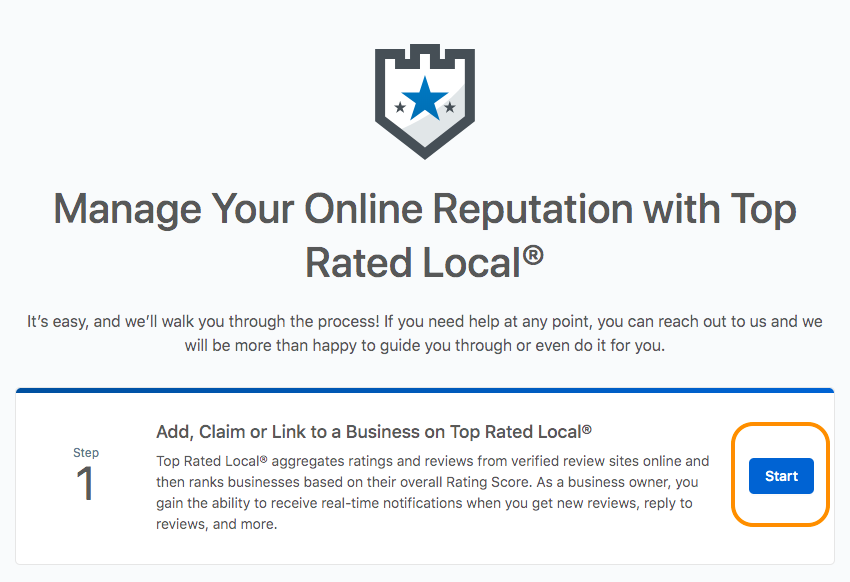 Adding A New Business Location
If your business is not yet listed on Top Rated Local®, the first step is adding your business' location. Just add some basic info like your address, website, and hours of operation and we'll make sure that info is sent to the web's most popular review and listing websites. Follow the steps below to add your business today!
1. Start by searching for the city where your business is located. When you begin typing, a list of cities with Top Rated Local® listings will populate. Select yours from the list to move on to the next step.
Note: Some town/city names may not appear if they are considered part of a larger city (i.e. instead of Venice Beach, CA or Battery Park City, NY, you would enter Los Angeles, CA or New York, NY).
2. After selecting your city, search for your business by name. If your business does not display in the results, click + Add A New Business Location.
If your Business does show up in these search results, it's already been added to the TRL platform. Skip down to step 3 of Claiming Your Business Location below!
3. Enter the details requested. All fields marked with * are required.
4. Once you've entered all the necessary details, read and agree to the terms, then click the blue Submit button.
Adding an Additional Business Location
Does your business have multiple locations that are not yet listed on Top Rated Local®? You can add additional Business Locations right from your Reputation Overview dashboard within Marketing 360®.
Log in to Marketing 360® to get started:
1. Select the Global App Bar located in the top-left corner of Marketing 360®.
2. Select Reputation to navigate to your Reputation Overview.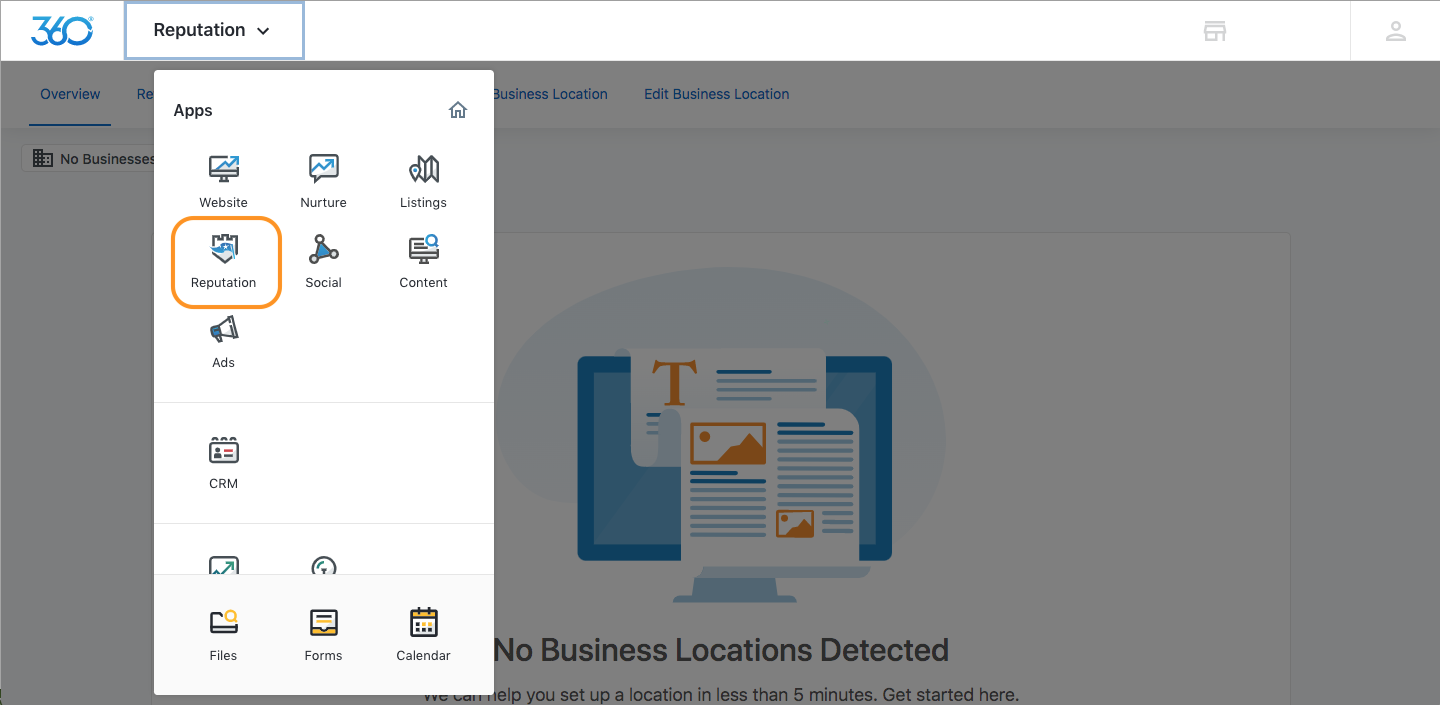 3. To add a new Top Rated Local® profile to your Reputation Overview, click Add Business Location on the top navigation bar.

4. You will be instructed to search for your city to see if your business is listed. Follow the steps outlined in the above section, Adding a New Business Location.