Collecting user data can sometimes lead to duplicate contacts in your CRM. This usually happens when a user submitted a form twice with different data, or if they two submitted different forms. Regardless of how they ended up there, there's an easy way to resolve the issue. Merge the contacts together! Follow the steps outlined below to merge the contacts and clean up your CRM.
To get started, log in to your Marketing 360 dashboard and navigate to the CRM.
1. Sort your Contacts by Contact Name or Email in alphabetical order. This will make it easier to find potential duplicates.

2. Identify duplicate contacts and check the box on left side of the two contacts you want to merge.
3. Click on Actions at the top-left corner of your CRM List, and select Merge from the dropdown menu. You may need to refresh to see final results. 'Deleted' contact may appear grayed out initially.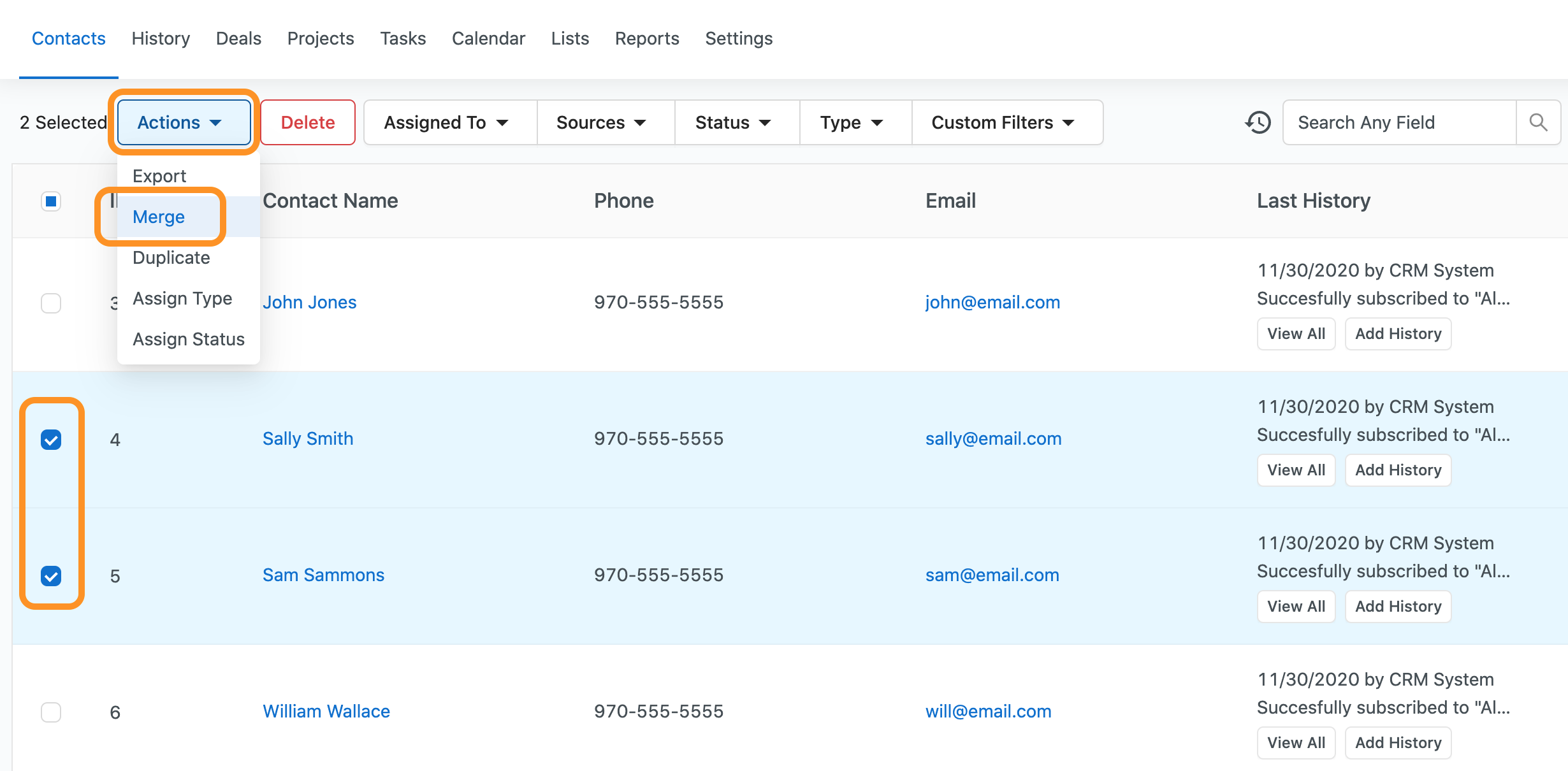 In the future, if you add Contacts manually, make sure to always search for their name or email before creating a new Contacts to avoid duplicates.