Filtering your contacts in the CRM plays a key role in your options to target specific groups, create targeted email campaigns, and more. Create a custom filter that includes only the contacts you want, then save it as a custom filter so you can easily revisit it at any time!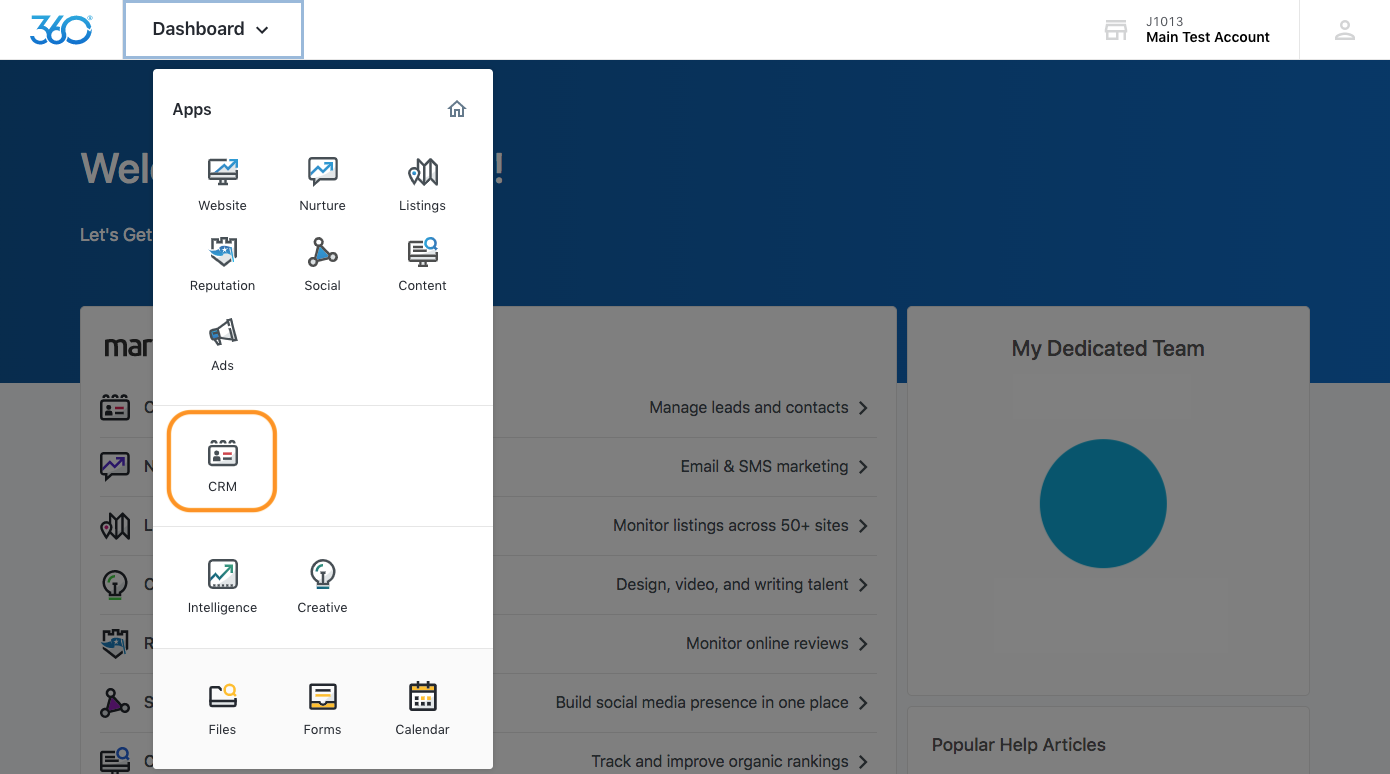 1. Log in to Marketing 360®, select the Global App Bar in the top-left corner of the dashboard, and select CRM.

3. Click on the Custom Filters dropdown menu.
4. Select Create Custom Filter.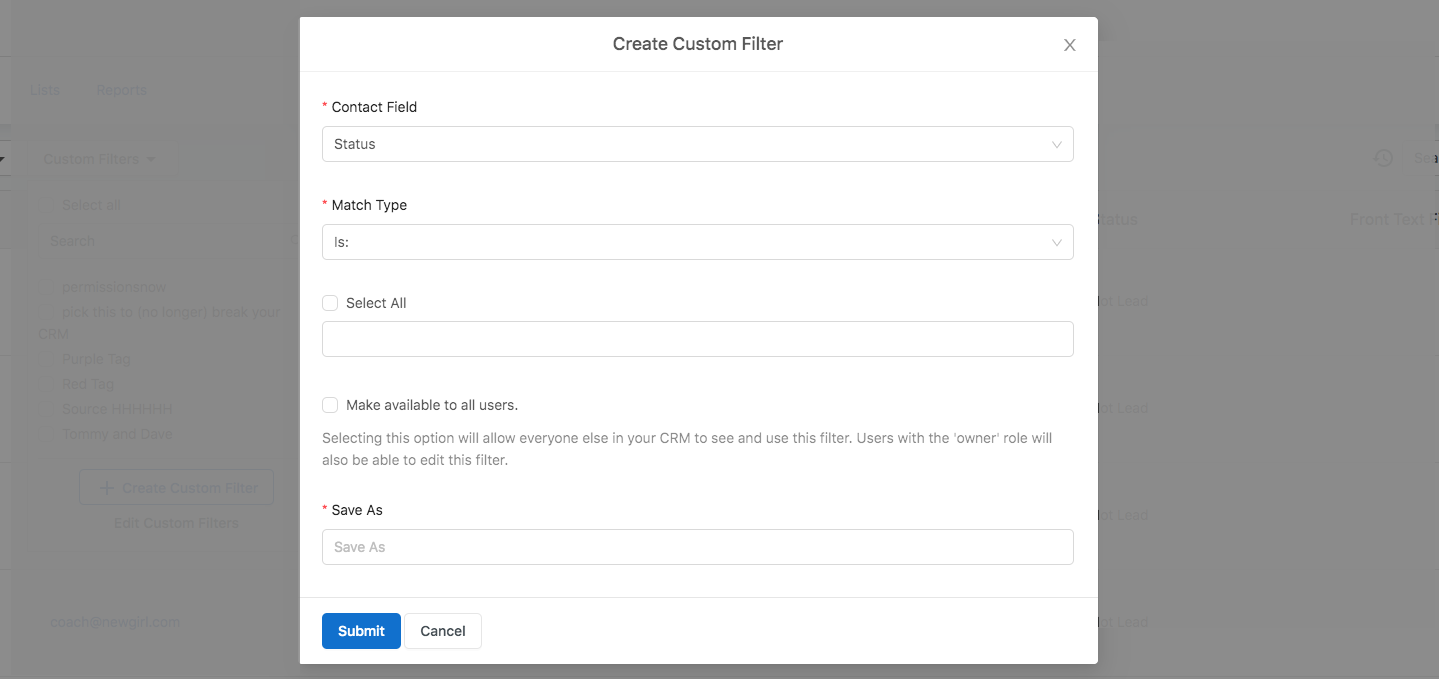 5. Select the Custom Field you would like to build your filter for. Once you make a selection, additional fields will be created. These will vary based on the field you have selected. Below: an example of additional fields created after selecting "Status".
6. Select Match Type in the dropdown menu and enter the Match in the text field.
7. (Optional): Add another Custom Field to the Custom Filter if needed.
8. (Optional): Check the box labeled Make available to all users if you would like all of your CRM's users to access the Custom Filter.
9. Add a title for your Custom Filter in the Save As text box.
10. Hit Submit to complete!

To find all of the Custom Filters that you have created, select Custom Filters, and use the search box in the dropdown to find a specific filter. Alternatively, you can check the box labeled Select all to view all of your current Custom Filters.