Each time you upload an image to your Websites 360® site, it will be saved in your Image Collection. Even if you delete an image from a page on your site, the image will still be saved in your Image Collection. The Image Collection is the best place to manage your entire image library, bulk-upload images, or bulk-delete a large number of images at once.
To access your Image Collection:
Click on CONTENT at the top of your dashboard.
Select Collections on the top-left corner of the page

.

Select

Images

to enter your Image Collection. (In this view, you will be able to see how many photos are currently in your library)
Image Collection Features
Adjust Image Quality and Compression
You can adjust the overall image quality preset or individual compression settings for supported image types by clicking Settings.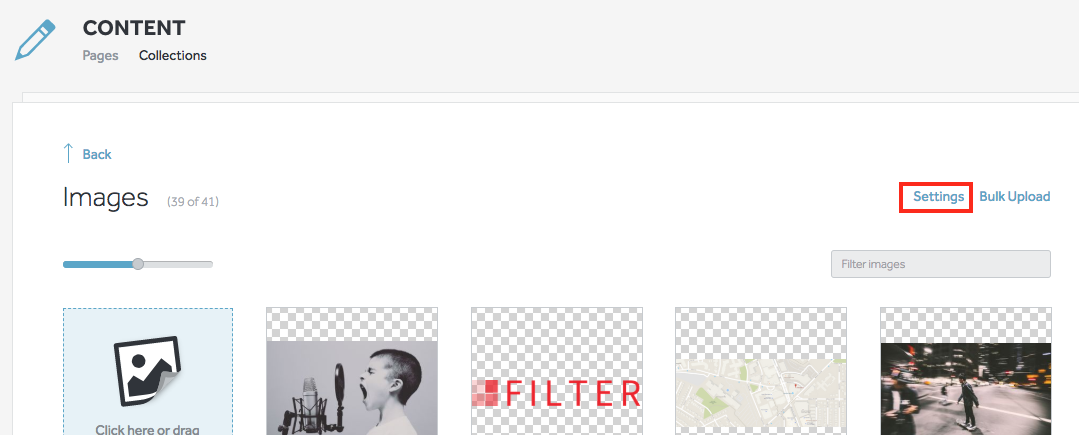 Bulk-Upload Images
This allows users to bulk upload images in a new window. Users can access the feature from the settings from within the image collection. Do so by selecting Bulk Upload.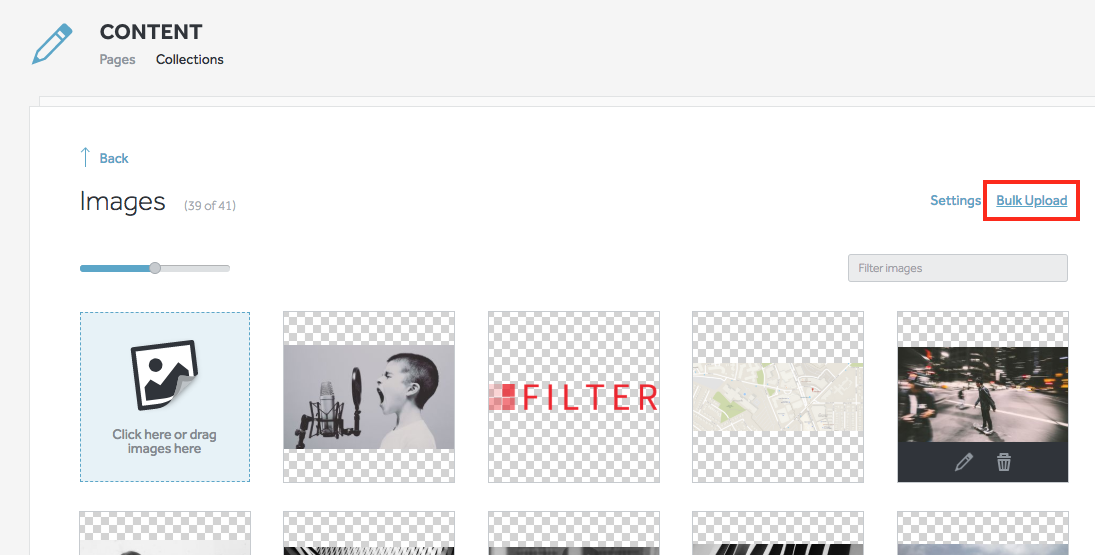 Choose Number of Images Shown
This Enables you to change the number of images shown within the image collection. You can view as many as 9 image columns (small images) to as few as three image columns (big images). Adjust this by using the slider under the 'Images' header.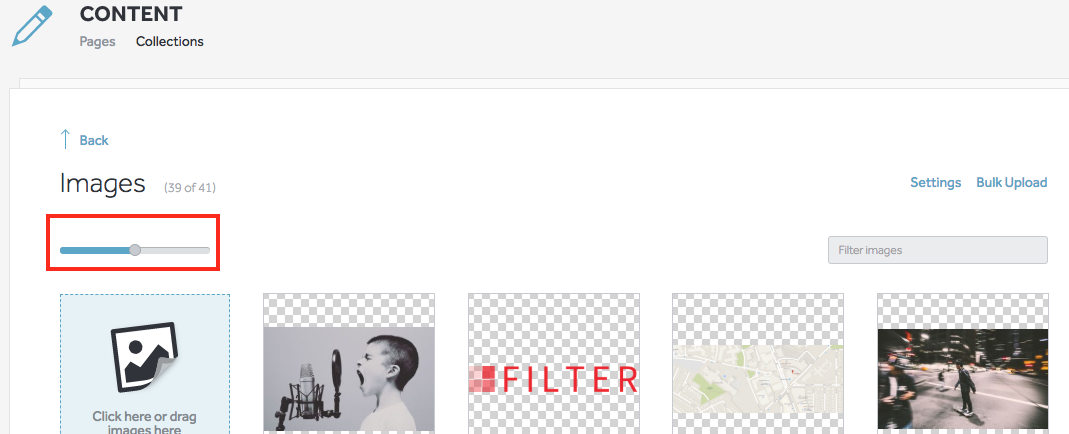 Color Filter
You can narrow down your searches by filtering images by their color.