Our Image Collection allows you to edit image information with great detail. Each image has a Details, SEO, and Tags tab that allows you to modify the information for surface-level information, as well as SEO-level information.
Here are a bit more details about what each tab does and how you can utilize it.
To get to the image details tab:
1. Select the Content tool in the gray navigation bar.
2. Click on the Collections tab under the Content header, then select the Images link.
3. Hover of the image you'd like to modify the information for, and select the pencil icon.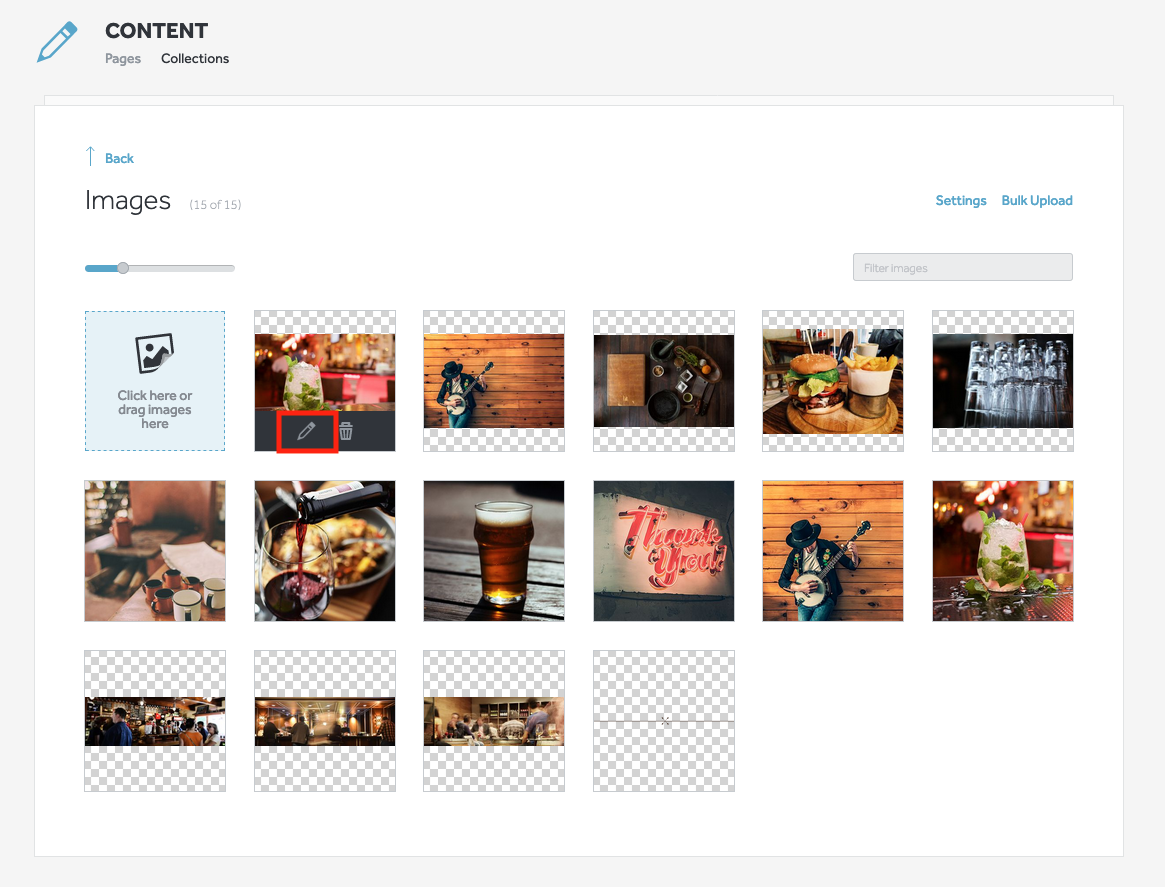 Details tab: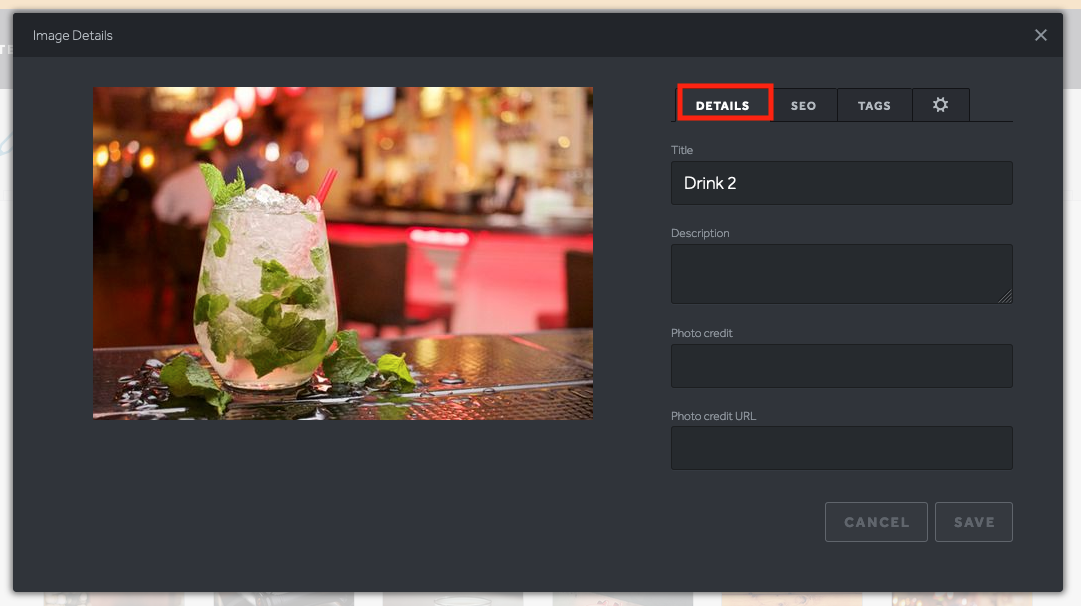 This tab is information your visitors can easily see on your website. These image details are easily editable, and can be used to customize hover effects.
Title - Give your image a unique title.
Description - Add a description of your photo if you want to give more information (useful for overlay and hover effects).
Photo credit - Leave photo credit for photographers.
Photo URL - If you would like to show where you got your photo from, enter the URL here.
SEO tab: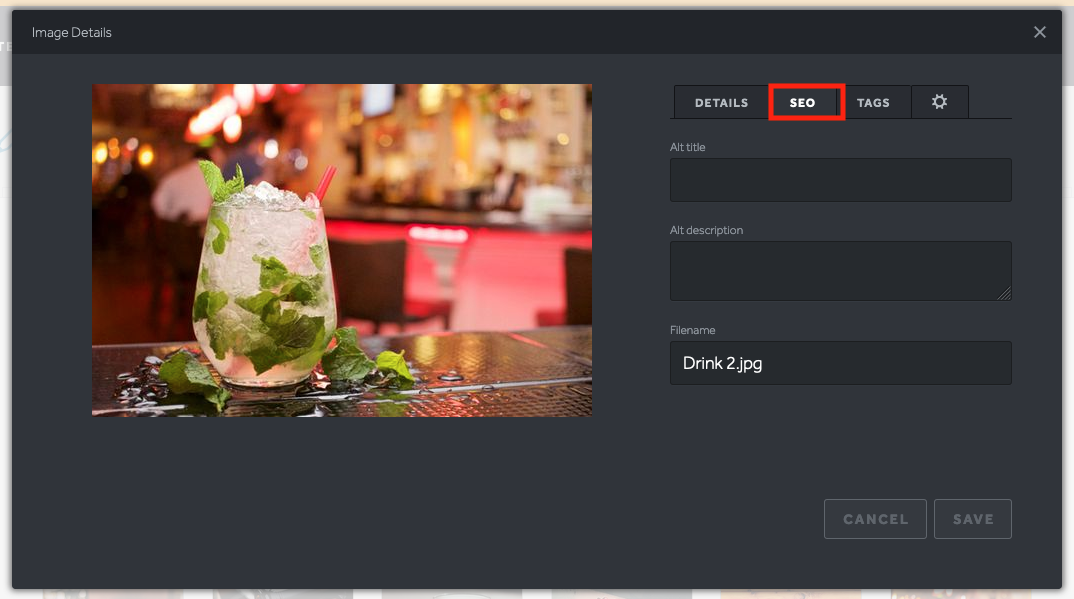 Alt title - The alt title will appear in the backend of your website's HTML. It does affect your SEO, so we recommend always filling out this field. Try to be as concise and accurate as possible, and use your targeted keywords (try not to overdo it on the keywords though!).
Alt description - The alt description is going to be the text that appears over the image as you hover over it. It will pull up in the website's HTML as the "title attribute", and can be a bit longer and more descriptive than your alt title name.
Filename - This will be the name of the image file on the website's HTML, and can give Google clues about the subject matter of the image. Naming your image file will be better for your website's SEO than leaving it with a generic name.
Note: If you are already filing out the Details tab information, we recommend also filling out the SEO tab. This will help improve your website's overall SEO, but if the SEO tab is not filled out, that information will automatically be pulled from the Details tab.
Tags tab: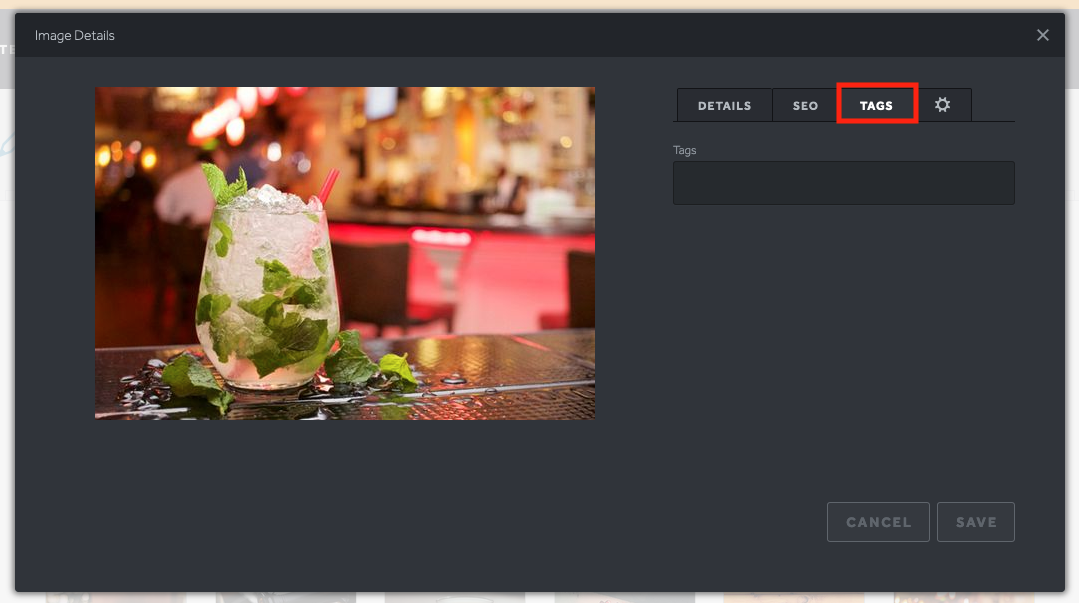 Tags - The tags tab is where you'll insert all of the tags used to help organize your image library. This tab does not affect your website's SEO.
Settings tab: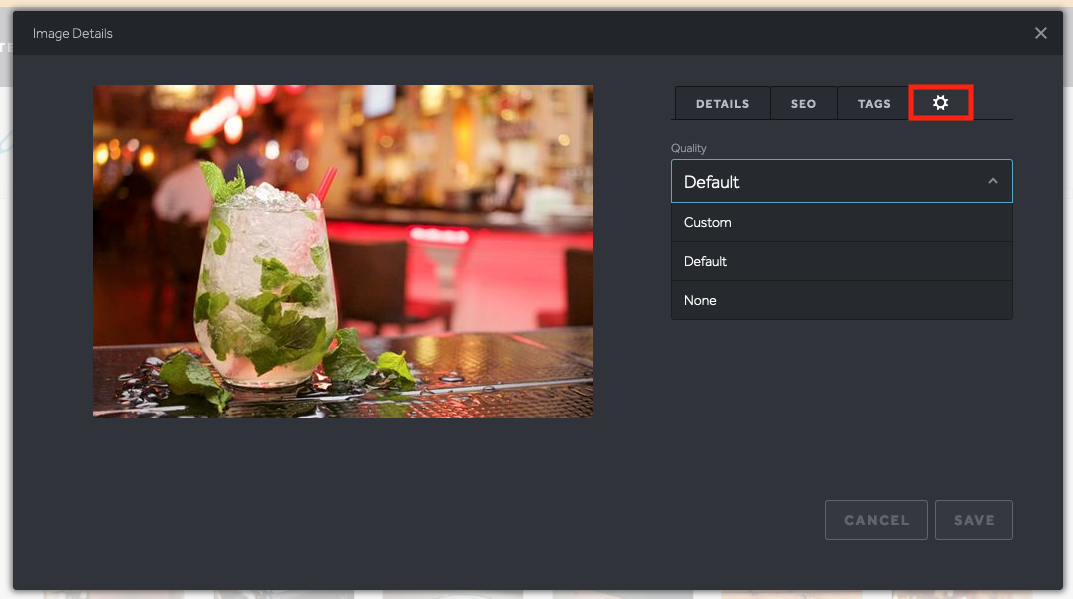 Quality - If you notice some of your images are quite large and making your website run slow, you can change the image quality here.