RSS (Rich Site Summary) is a way to deliver regularly changing web content.
Having an RSS feed allows you to broadcast your blog posts directly to readers that continue to follow your content.
1. Select the Content tool in the gray navigation bar.
2. Click into your Blog page and scroll down until you see the posts block.
3. Toggle the RSS feed field so that it is blue and activated.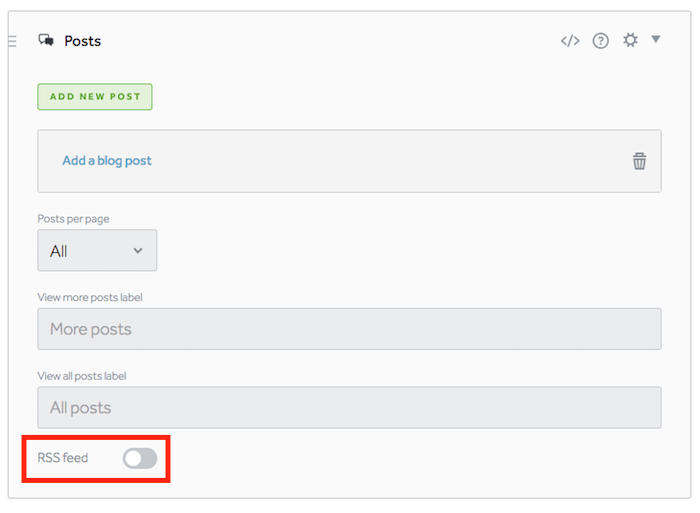 4. Then go to your live site, create your RSS link, and submit it to your desired RSS feed.