Changing the background color of your content blocks just got a lot more interesting. Now, with a simple click of your button, create a gradient color on your text boxs, behind images, or even behind your simple lists.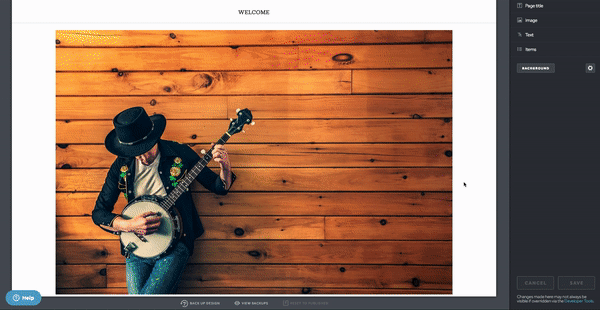 To apply a gradient to your container:
1. Click on the Design tool in the gray navigation bar, and locate the content block that you'd like to change the background for. (Our example above showcases an Image Block, and the photos below show a text block.)
2. Click on the content to open the design menu options on the right-hand side of the preview. Open the drop-down menu titled Container.

3. Select the Gradient option under Fill Type, and use the options below to set the angle of the gradient and the colors you'd like to show in the gradient.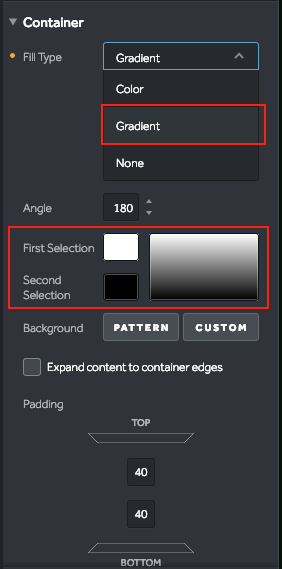 4. Change the opacity of the colors within the color picker.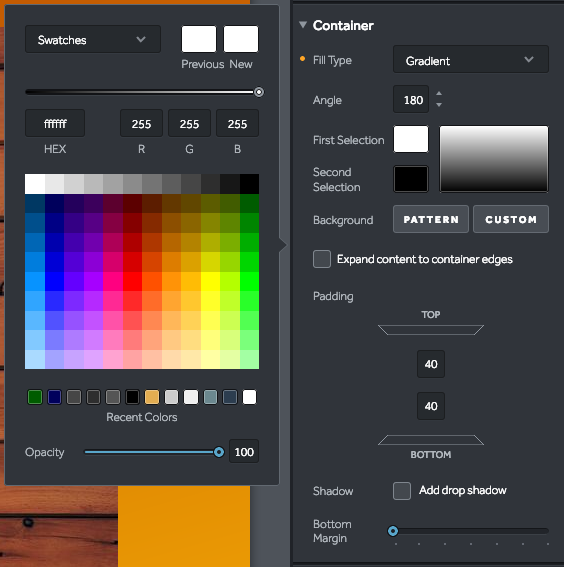 5. Click on the Save button to make sure your changes save, and then Publish to take your changes live!