Disclaimer: Formstack no longer allows users on free trials to add forms. Only paid accounts will be able to add forms to their sites via an API connection.
First, head over to www.formstack.com and create your account.
1. Login to Formstack.com and select Create Form.
2. Follow the steps to build your form, selecting Next Step as you complete each section.
3. Once you're finished with the form, select My Account in the upper righthand corner of the page.
4. Select API from the list that drops down.
5. Select New key in the upper righthand corner of the screen, then choose an API Key Name that will help you identify the API key in the future.
6. Select Create Key.
7. Highlight the Key and hit CTRL+C to copy it.
Settings icon in the gray navigation bar.

9. Select Apps under the Settings header.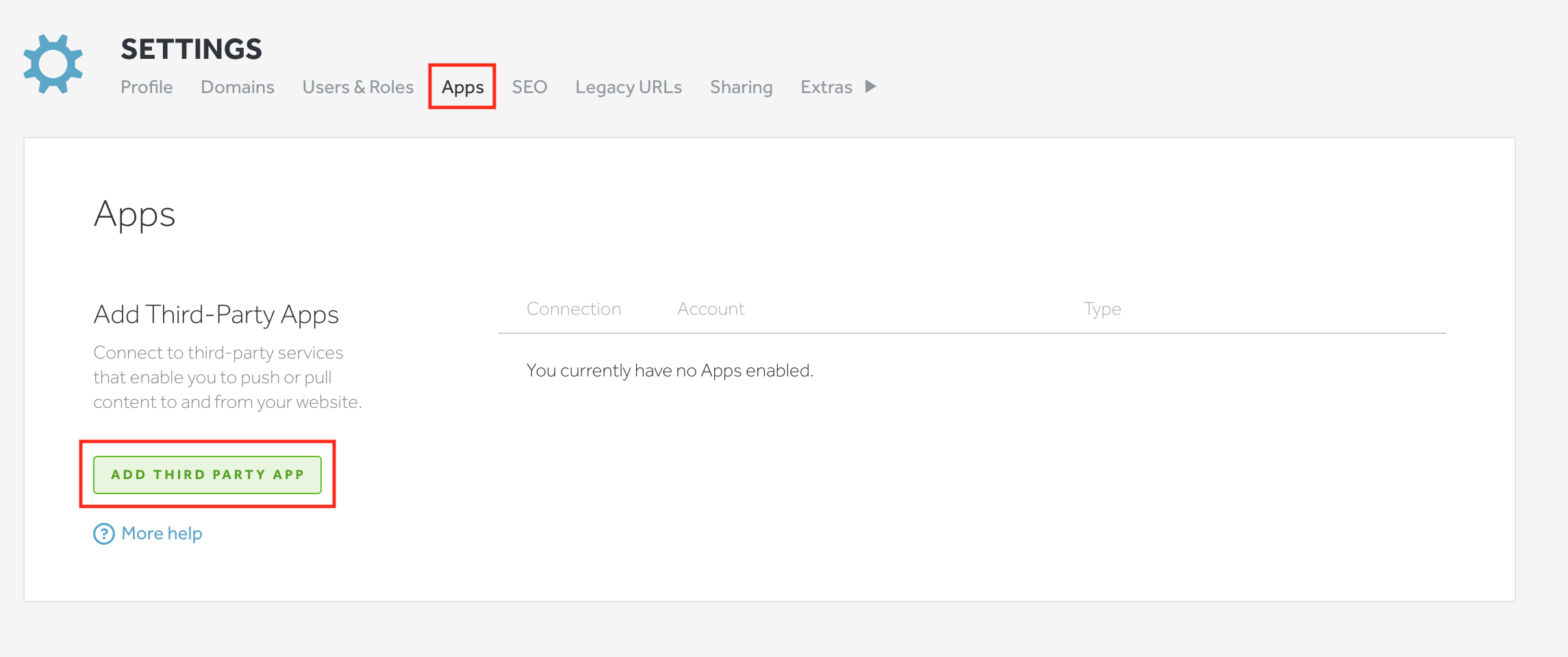 10. Click on the green Add Third Party App button, and then under the Forms tab, select the Formstack tile.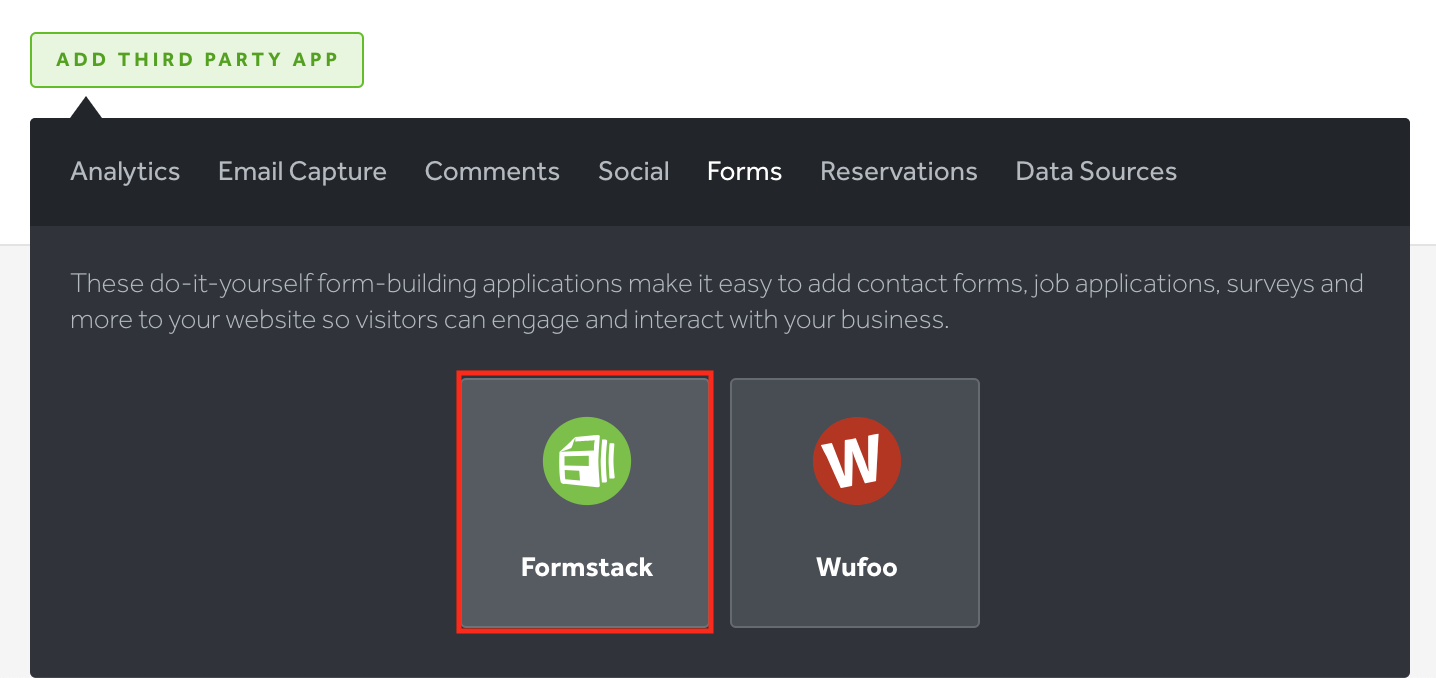 11. Paste the API Key into the field.
12. Select Save.
Now you're ready to add the form to a page on your website.
13. Go to the page where you want the form to live, select the green + button and choose the Form block.
14. Then choose the Formstack form you just created from the dropdown list in the Form block.
15. Select Publish to take your changes live!